WOW! WHAT A BEAUTIFUL HOME!
AMRON Perfects the Art of Design and Construction.
Moving a mountain to build a dream. 
Building is our passion! AMRON's ingenuity and technical expertise satisfies clients with projects ranging from single family homes to major league ballpark stadiums. Our latest project is the completion of a custom design built home.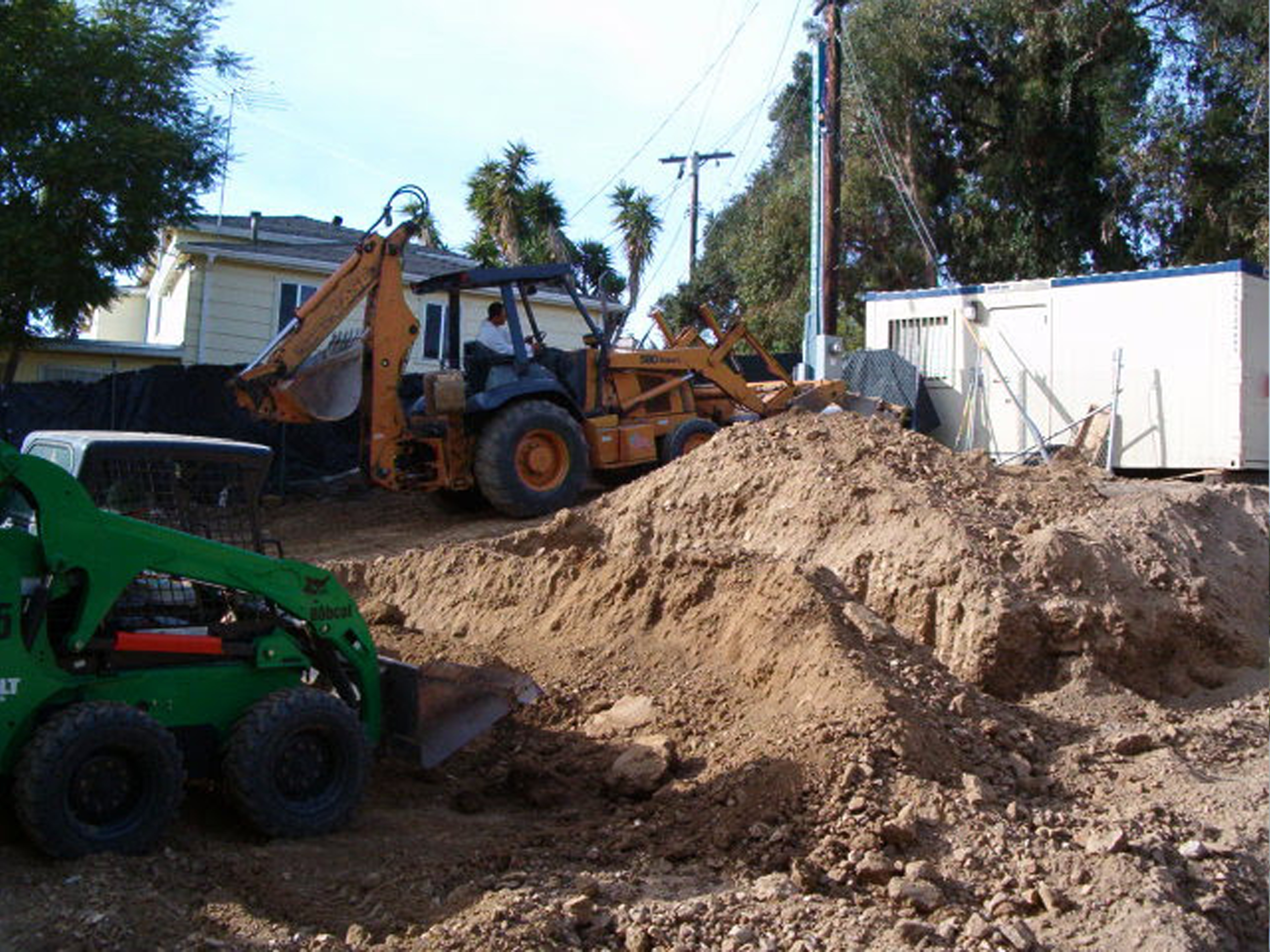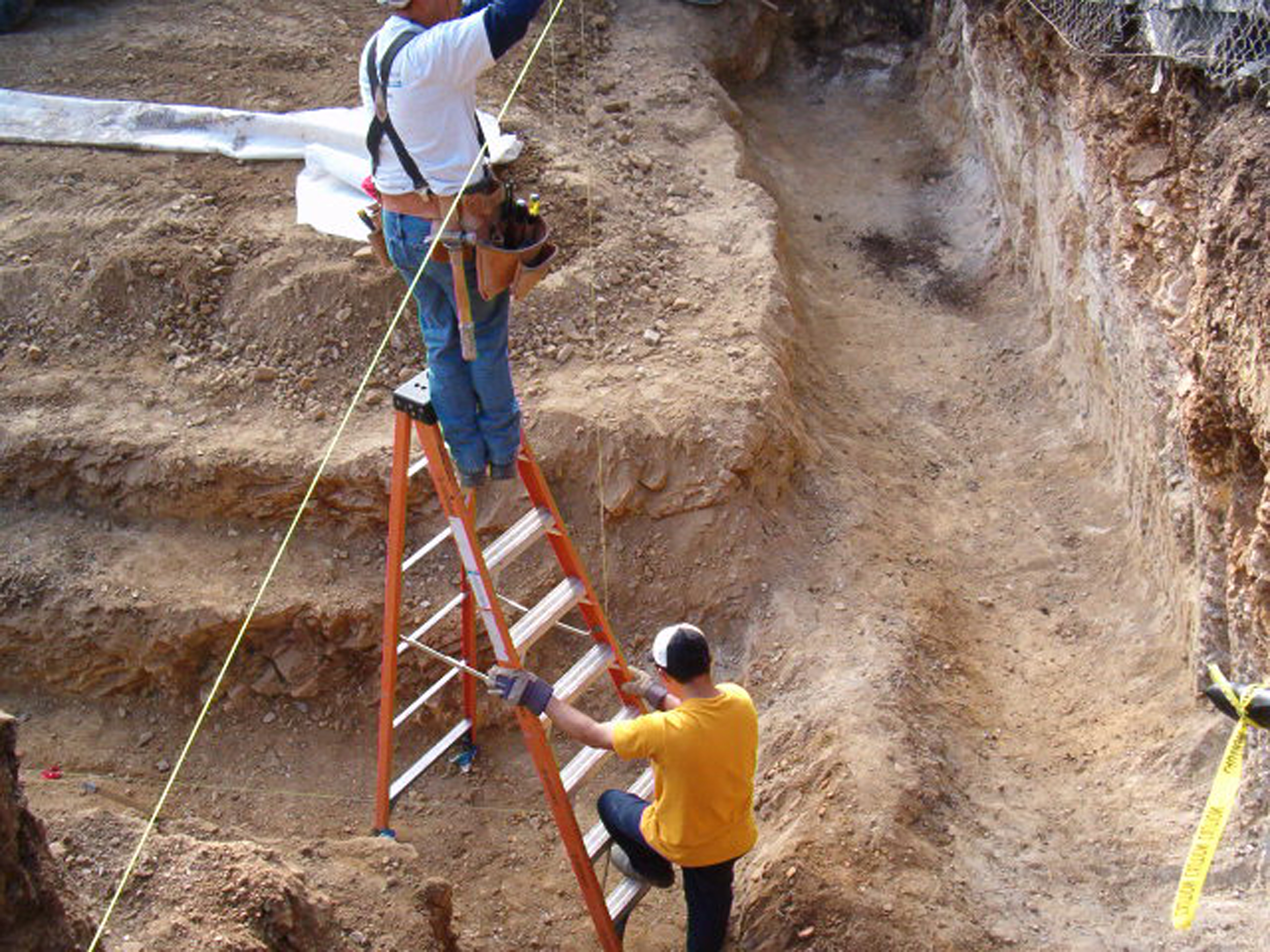 Hillside construction is one of our specialties. We cut the hill to the desired plateaus, and moved five thousand cubic yards of dirt to local landfills to ready the site for concrete foundations.
After excavating for the hillside foundations, AMRON's workmen lay out for boring the caissons.
Boring twenty five caissons on excavated plateaus is not unusual for AMRON: we understand and are familiar with hillside construction.
Certain hillside projects have allowed AMRON to use metal forms to accelerate the concrete phase. We also build our own wood forms if dictated by the requirements of a particular project.
Framing hillside homes requires knowledge of integrating heavy metal connectors with large wood timbers, not your typical house framing. AMRON's background and experiences makes it happen.
It all starts with the foundation.
AMRON has the unique qualifications for building with heavy commercial construction related materials and then phasing into the soft finishes for the interior of the house.
AMRON believes that living in a well built and beautiful house is truly inspirational, and we build homes with that philosophy in mind.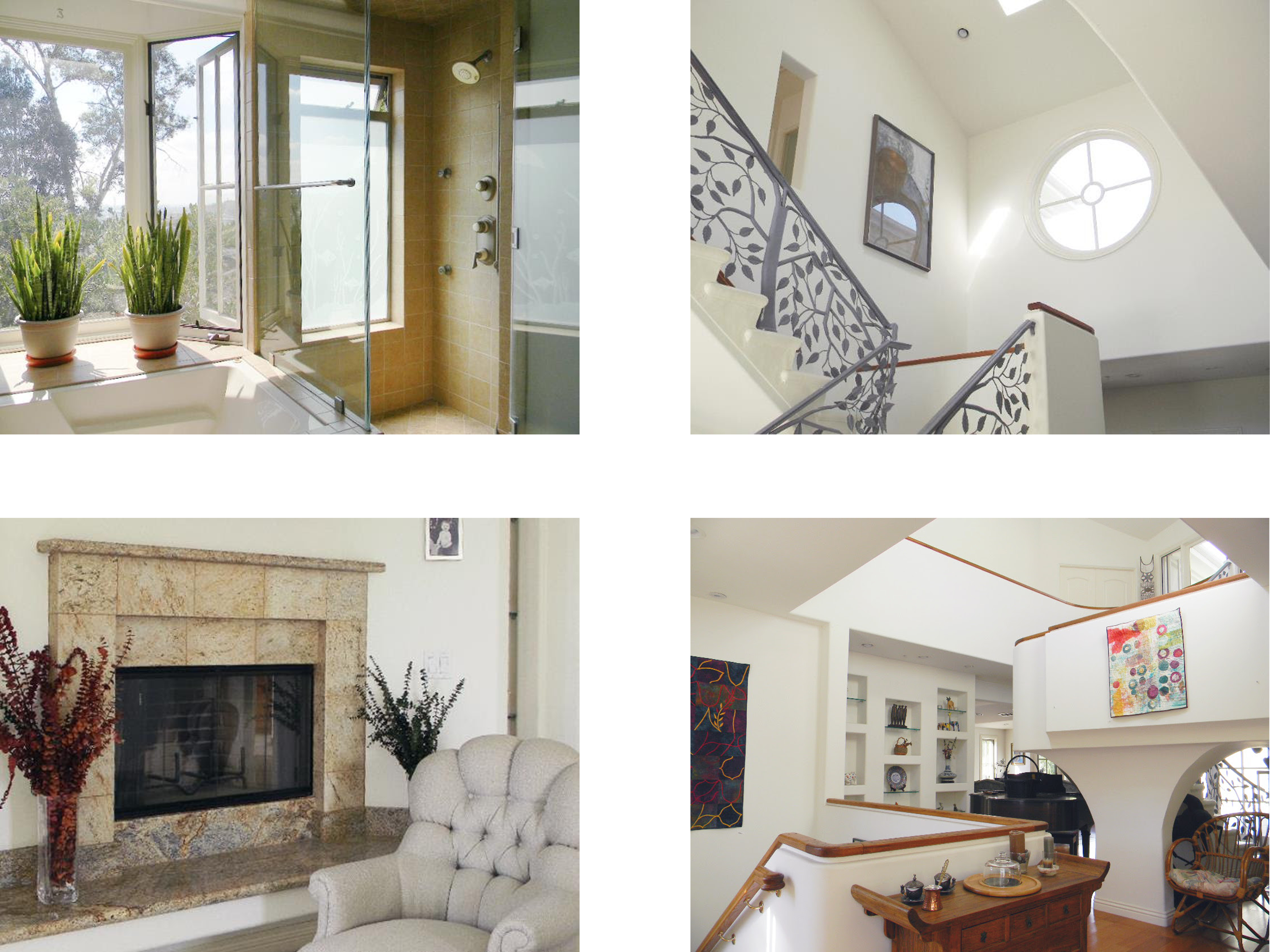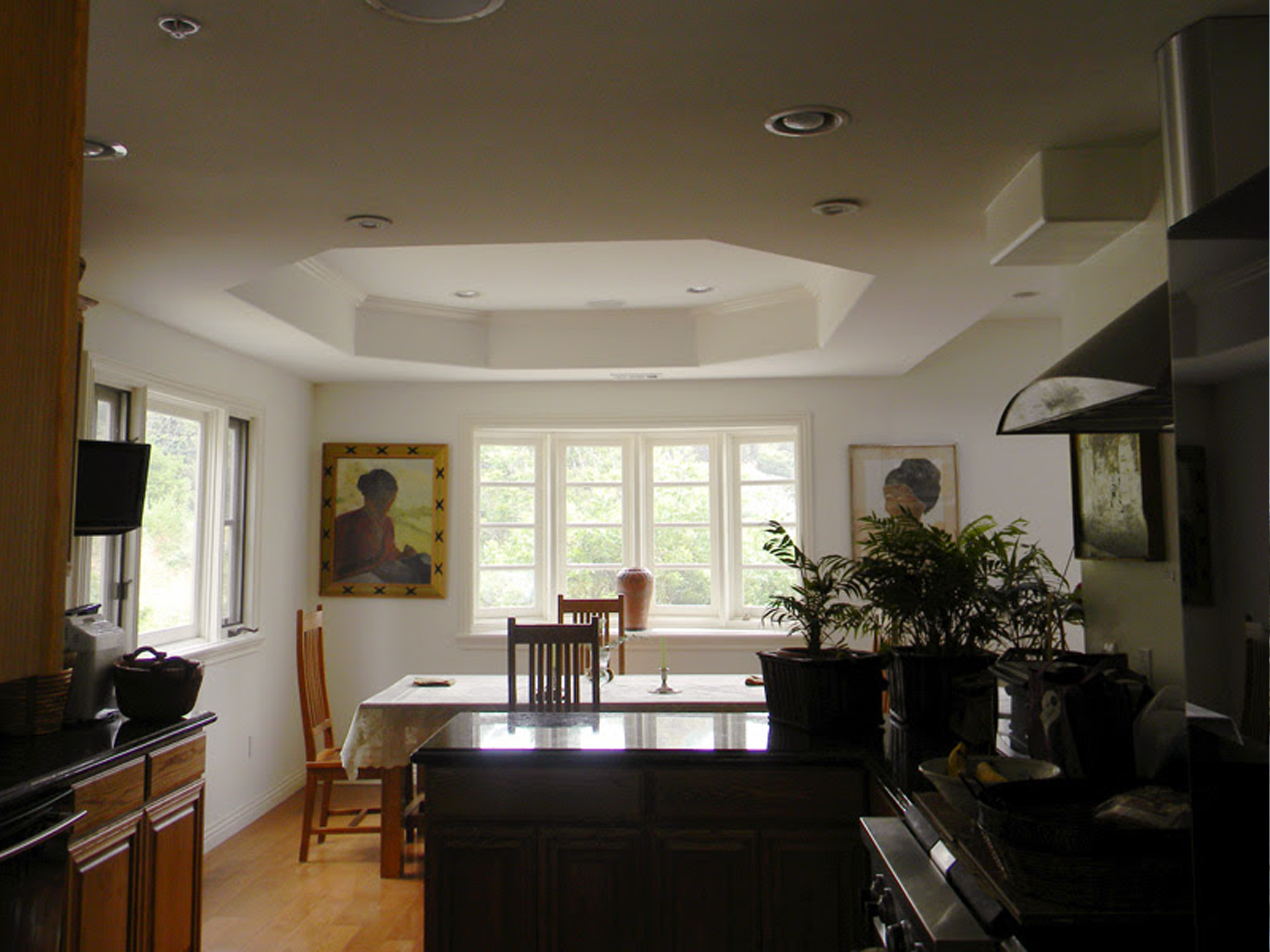 One of our AMRON workmen said after completing this house:
"It's so gratifying to know that one has put forth an extreme effort to complete something of such beauty."