PRESSING BUSINESS
AMRON helps a Sonoma grape grower achieve his construction vision.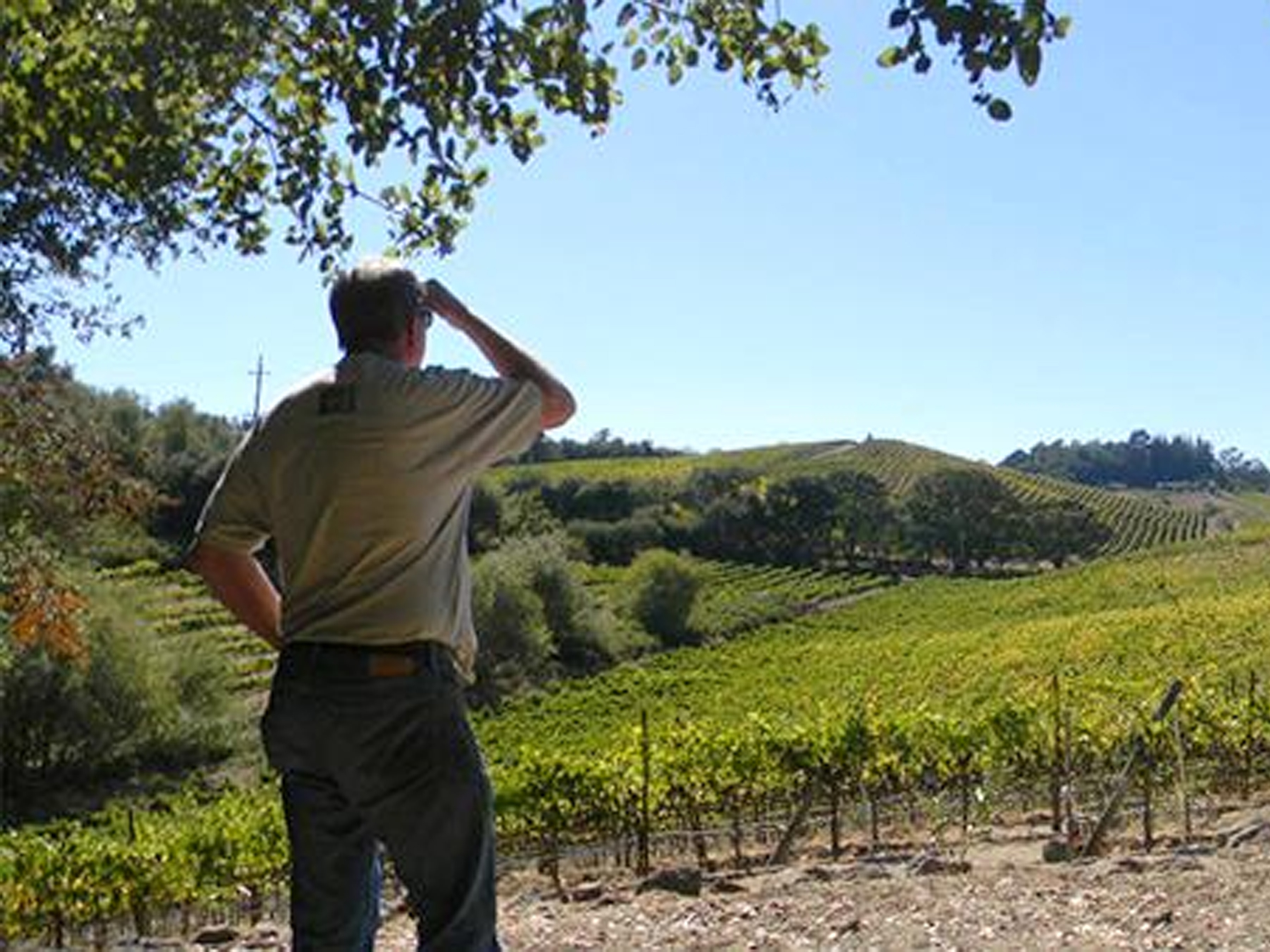 Why a Sonoma vintner hired AMRON:
AMRON is not your typical contractor. From single family homes to major league ballpark stadiums, we have been serving clients since 1965. Our latest project is the concrete work for a custom vineyard home.
Building the foundation for an environmentally friendly vineyard.
The custom vineyard home required extensive groundwork.
Construction starts from the ground up, so it's imperative that the footings and grade beams are laid out correctly.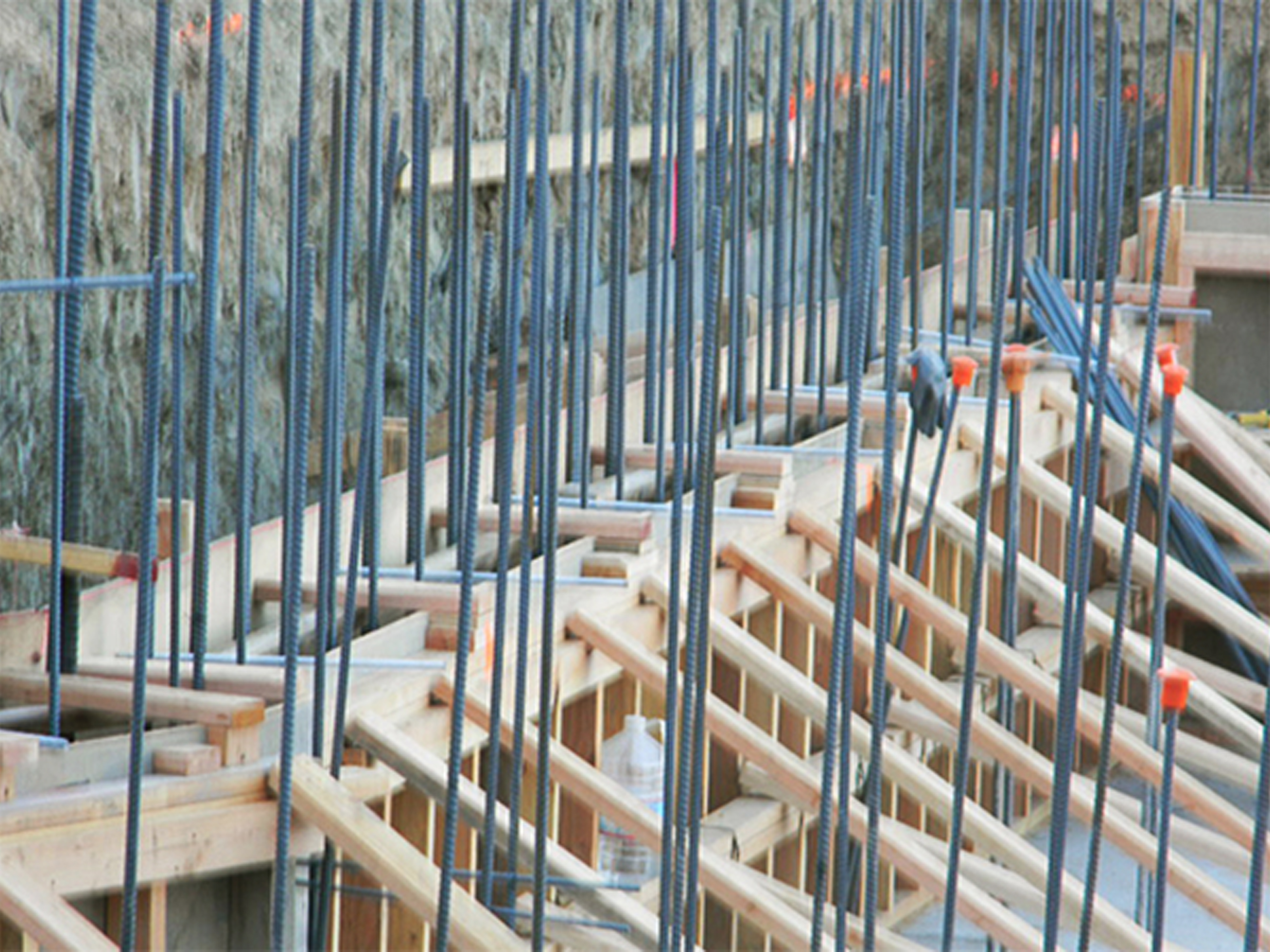 Steel rebar in concrete footings is essential. It's not just the concrete that creates the integrity of footings and beams, it's the steel.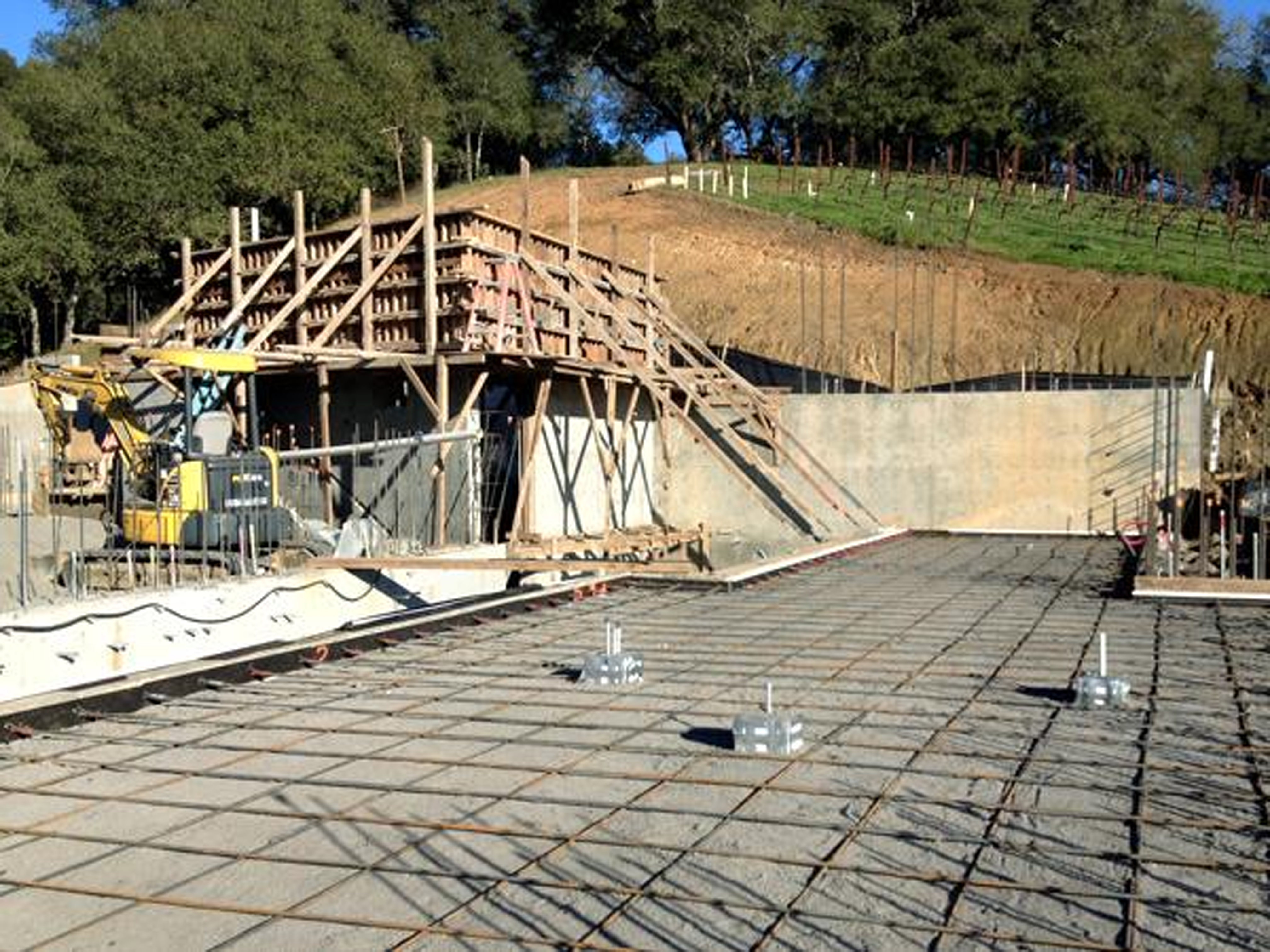 This project is designed to sustain major hillside movement. It required 70,000 lbs. of steel and 800 cubic yd. of concrete. Yes, it's massive: this is what AMRON does!

Interior walls were cast­in­place concrete. Design specified that most grade beams Most are 12 in. thick and 20 ft. high.
Design specified that most grade beams Most are 12 in. thick and 20 ft. high. and stem walls were 18 in. thick. Our craftsmen built the wood forms on site, installed specialized steel rebar, then placed and finished the concrete.

The major retaining wall was 100 ft. long, 12 in. thick and 26 ft. high. AMRON understands and can implement all concrete pours. Few contractors can say that!
This project was designed with a vaulted ceiling and 26ft. high cast­in­place gable end walls. Not your ordinary concrete project!
Understanding and meeting the needs of our clients.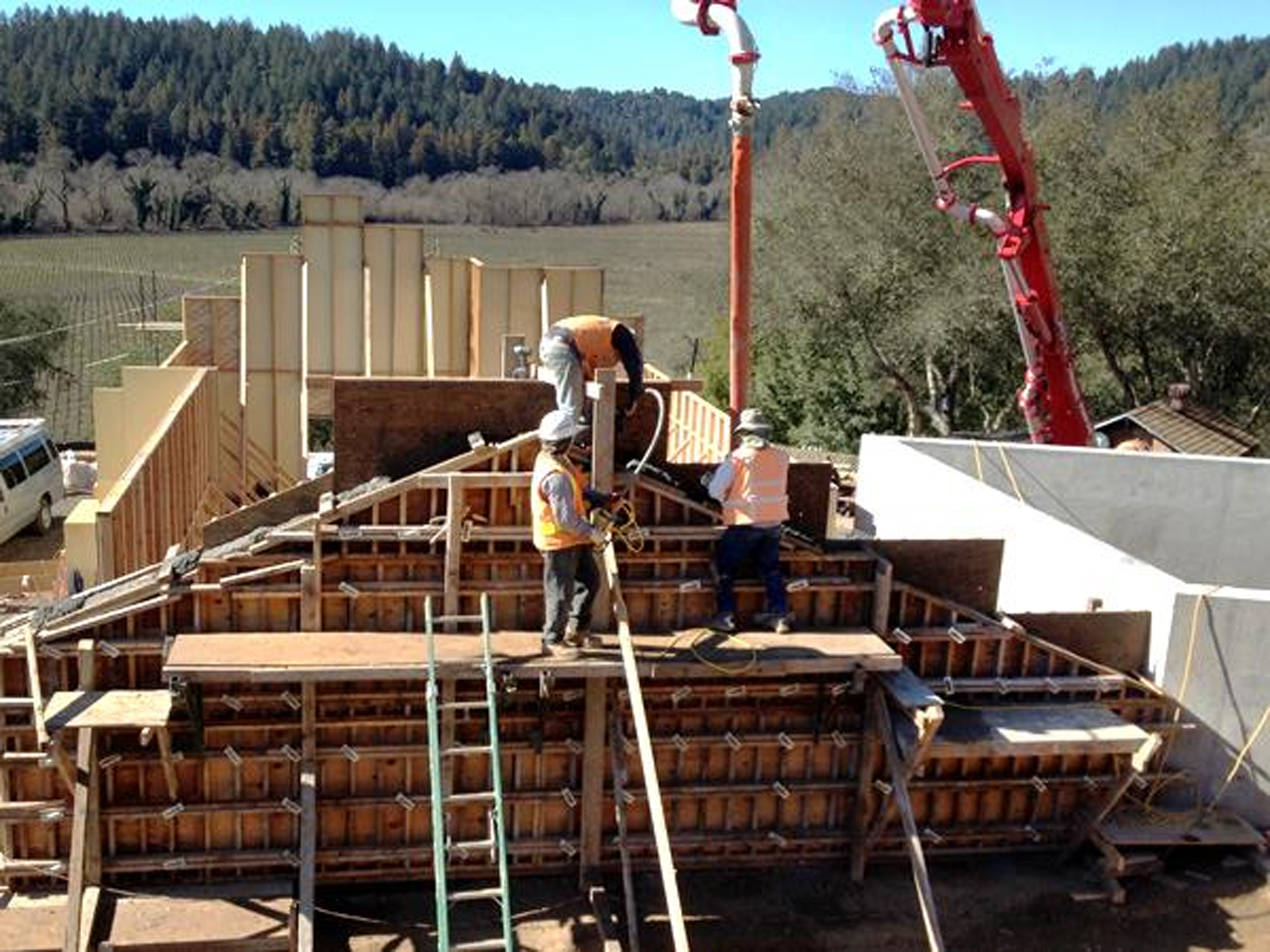 County building inspectors were awed by the magnitude of the formwork and concrete pours. With seventeen required county building inspections, not one correction was required!
It's a statement that AMRON provided impeccable service.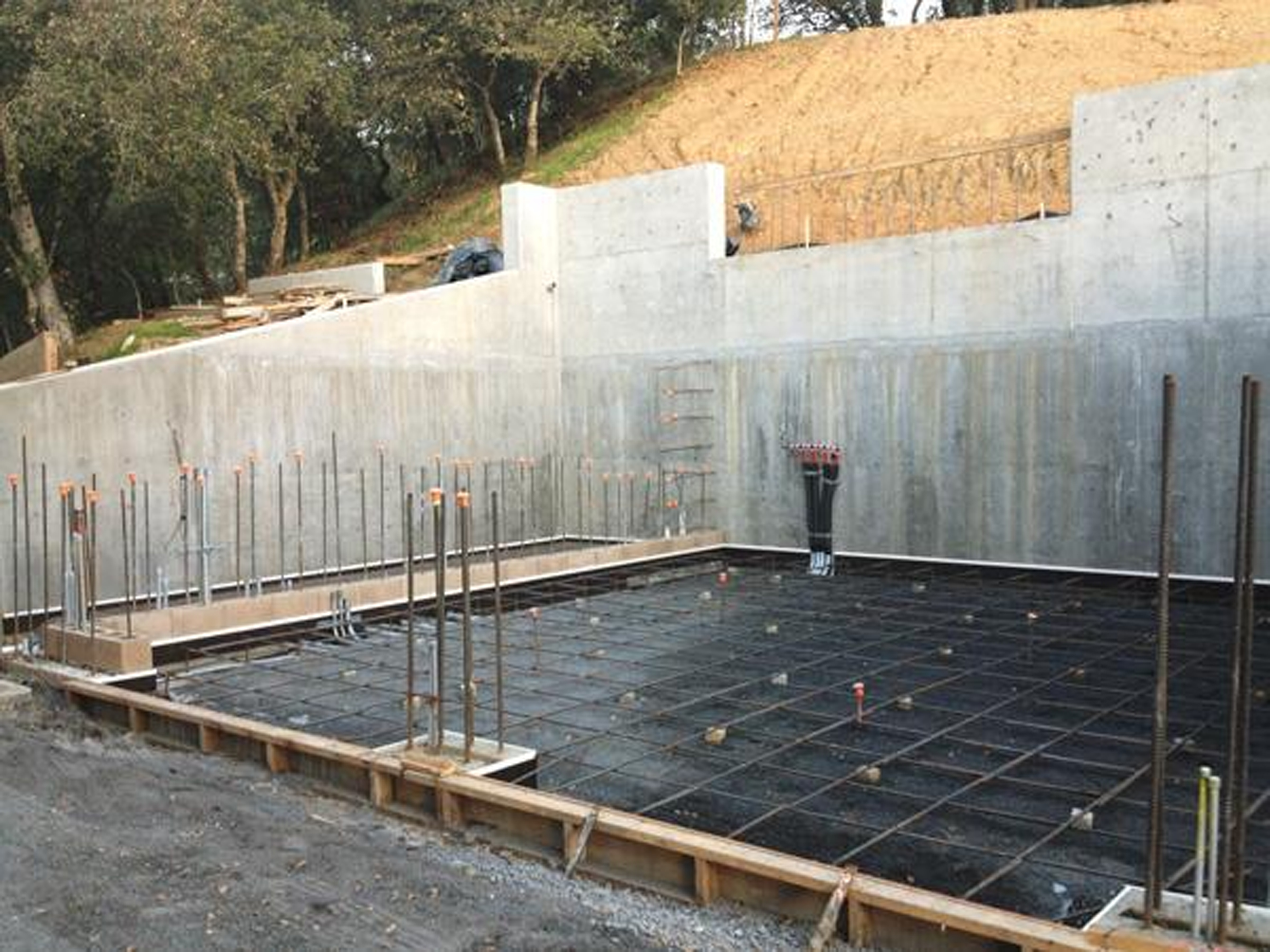 Upon completion of the concrete project, the owner's parting statement was:
"This project could not have been built without AMRON."