HILLSIDE CONSTRUCTION
AMRON builds for your future.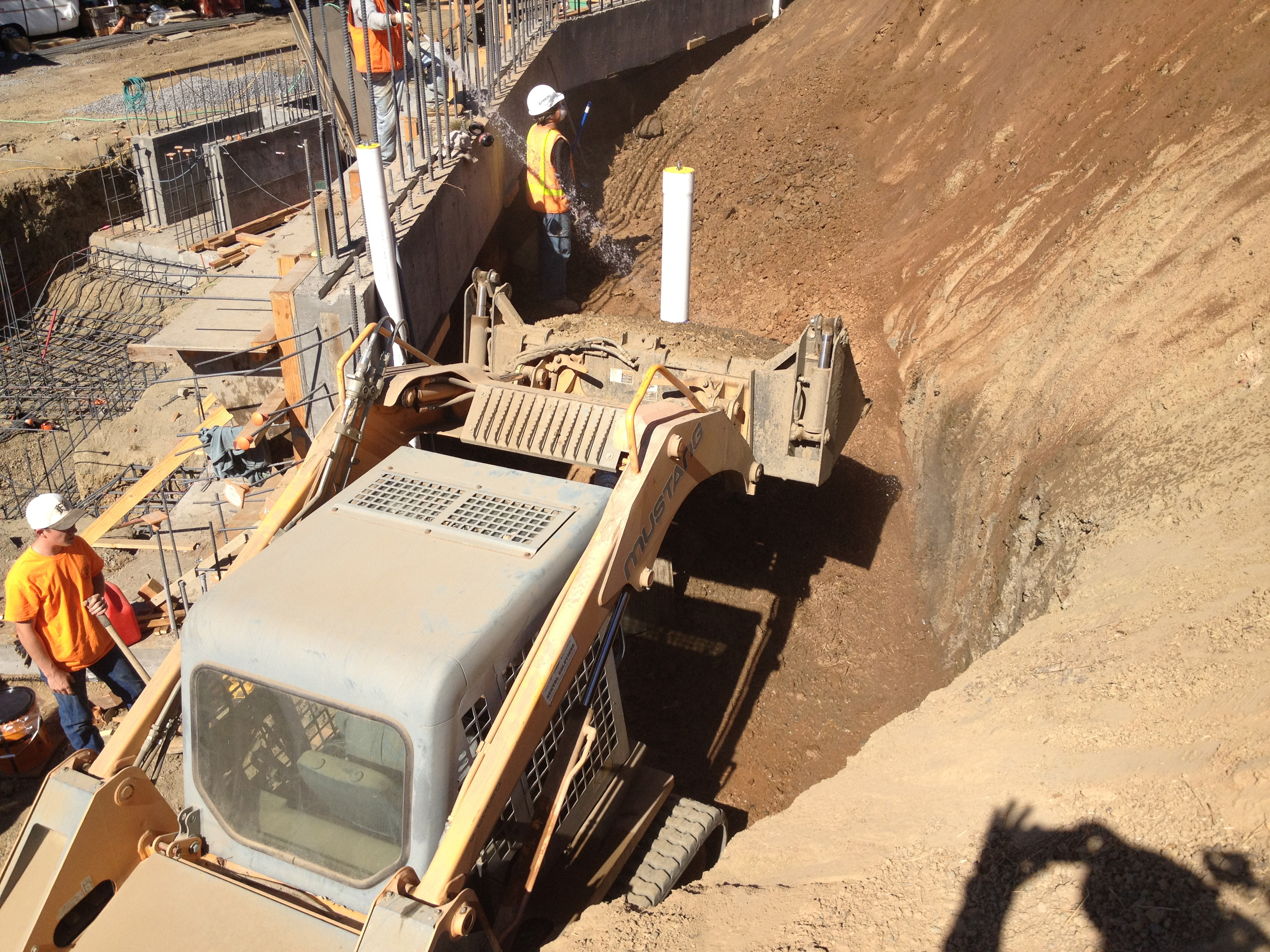 Hillside construction is not the normal type of construction implemented during the average construction project workday. It's more complex, and requires considerable knowledge related to soil stabilization, soil dynamics, and heavy equipment.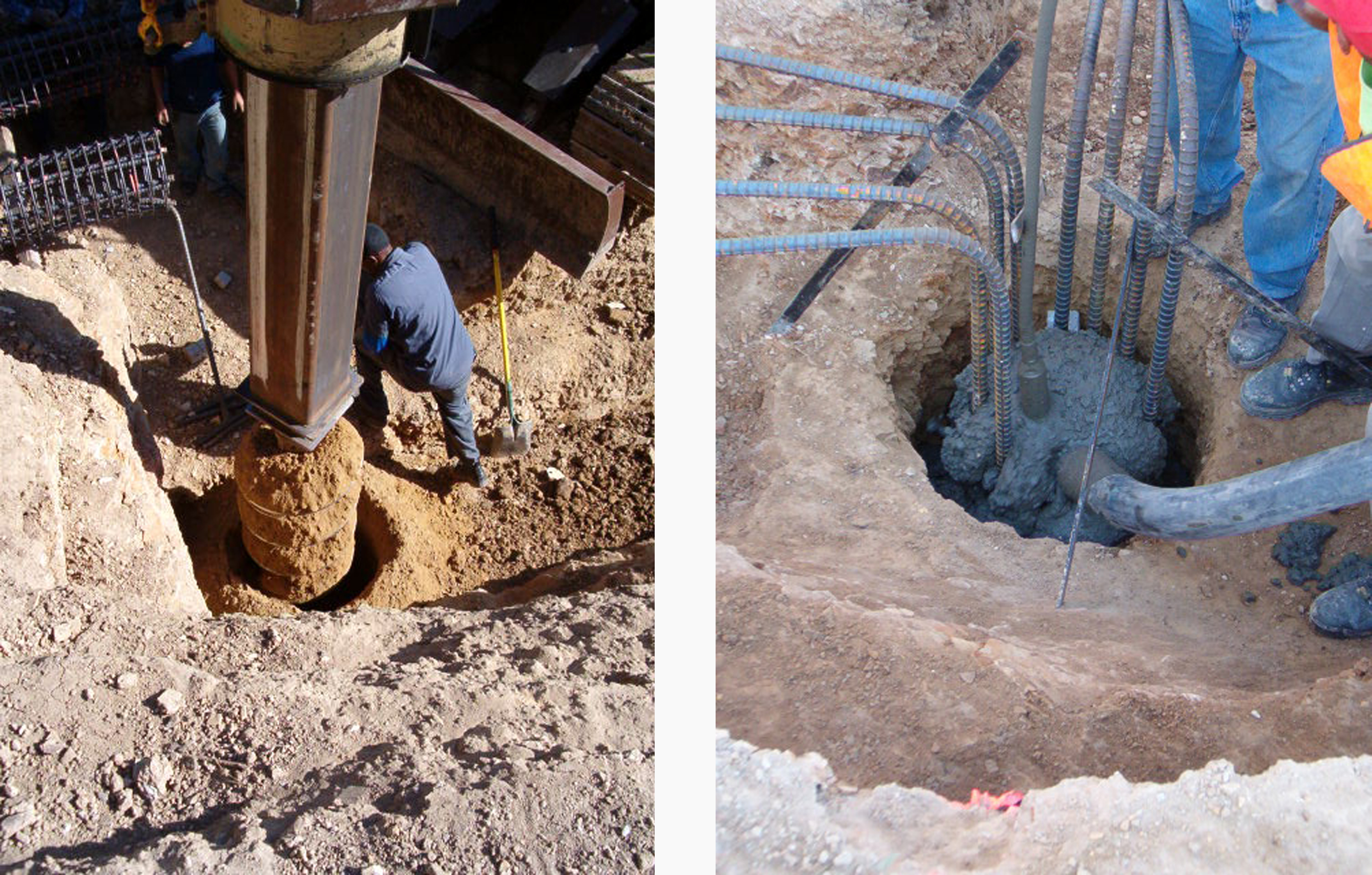 Most, if not all, foundations being built on hillsides are required to be engineered and incorporated with caissons. The caisson portion of the foundation is normally drilled directly into bedrock at depths of five to fifteen feet. The bedrock in question might be ten to fifteen feet below the soil on which the foundation / grade beam will rest. This means that the drilled caissons will have to be drilled twenty to thirty feet deep, penetrating the depth of the loose soils including loam, silt, and/or clay, then continuing deeper into the surface of the stable bedrock that represents the base of the hill and the community at large.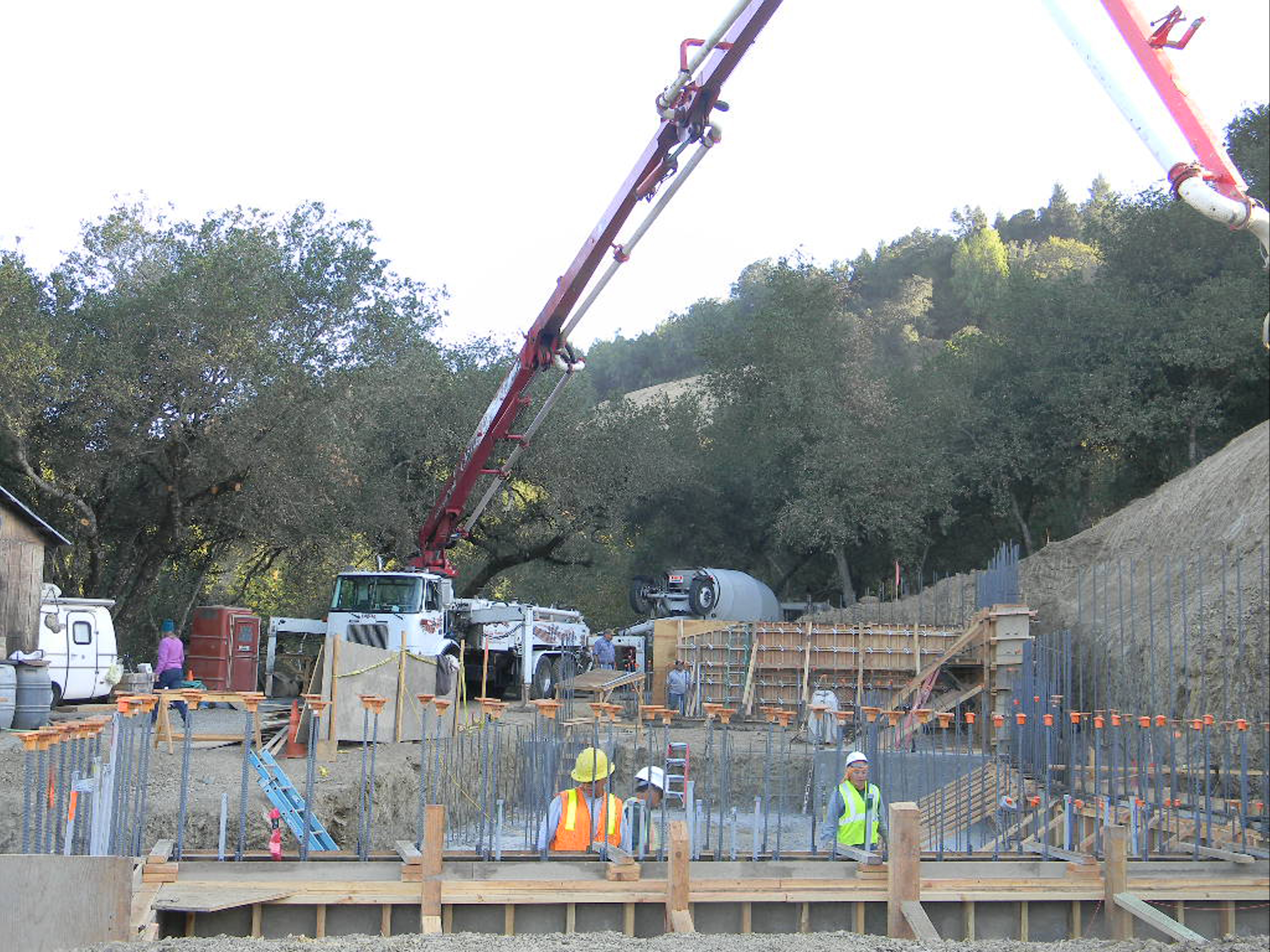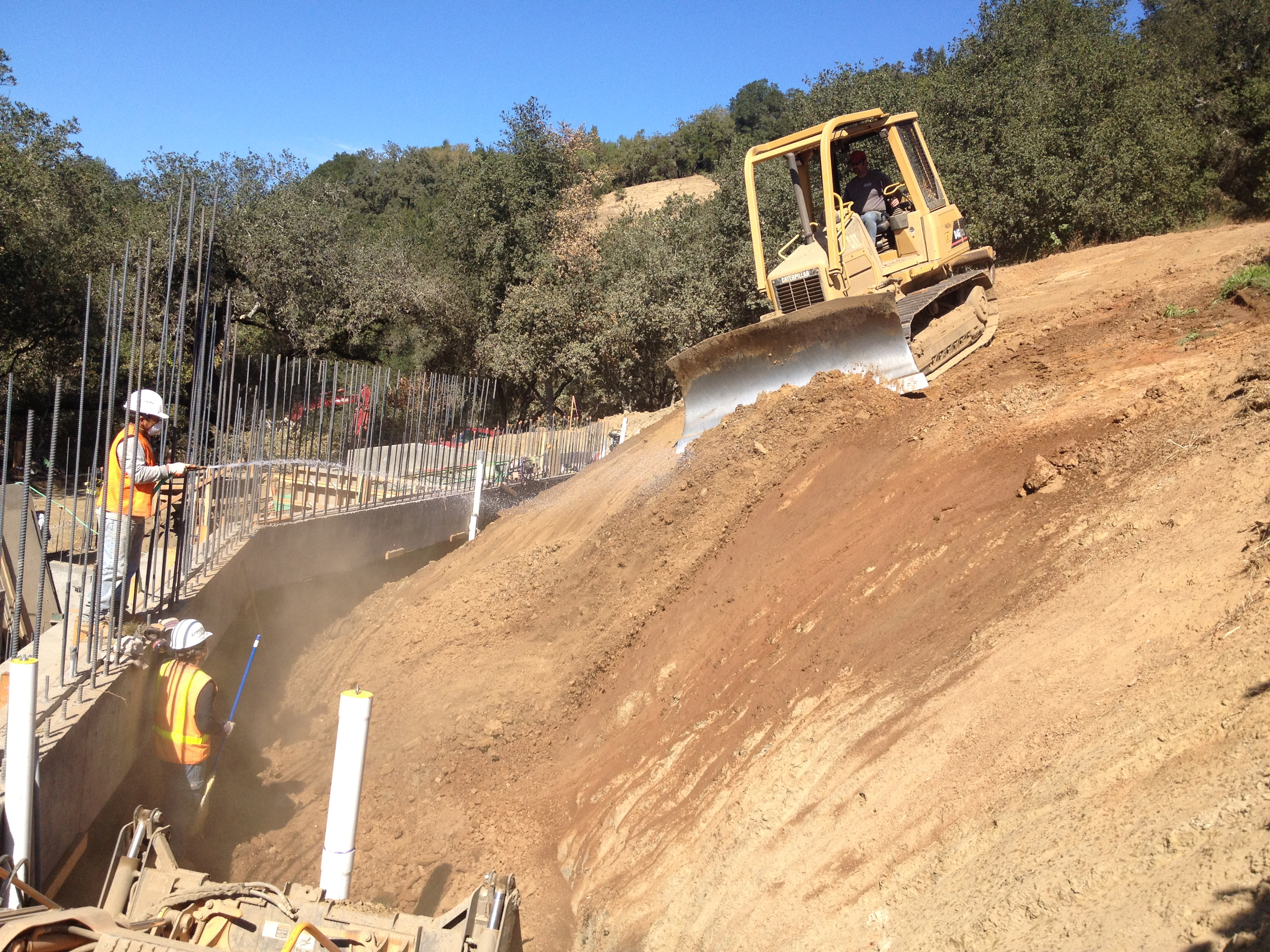 When one stops to realize the dynamics of such a feat, it requires placing heavy drilling equipment, sometimes weighing many tons, on a fifteen to twenty degree hillside slope, or greater; and then managing the large amount of soils that the drilling auger is unearthing as it bores deeper and deeper into the hill side. This scenario requires choreographing several large pieces of heavy equipment, as well as, workmen moving together in unison and harmony in a specific area of the hillside.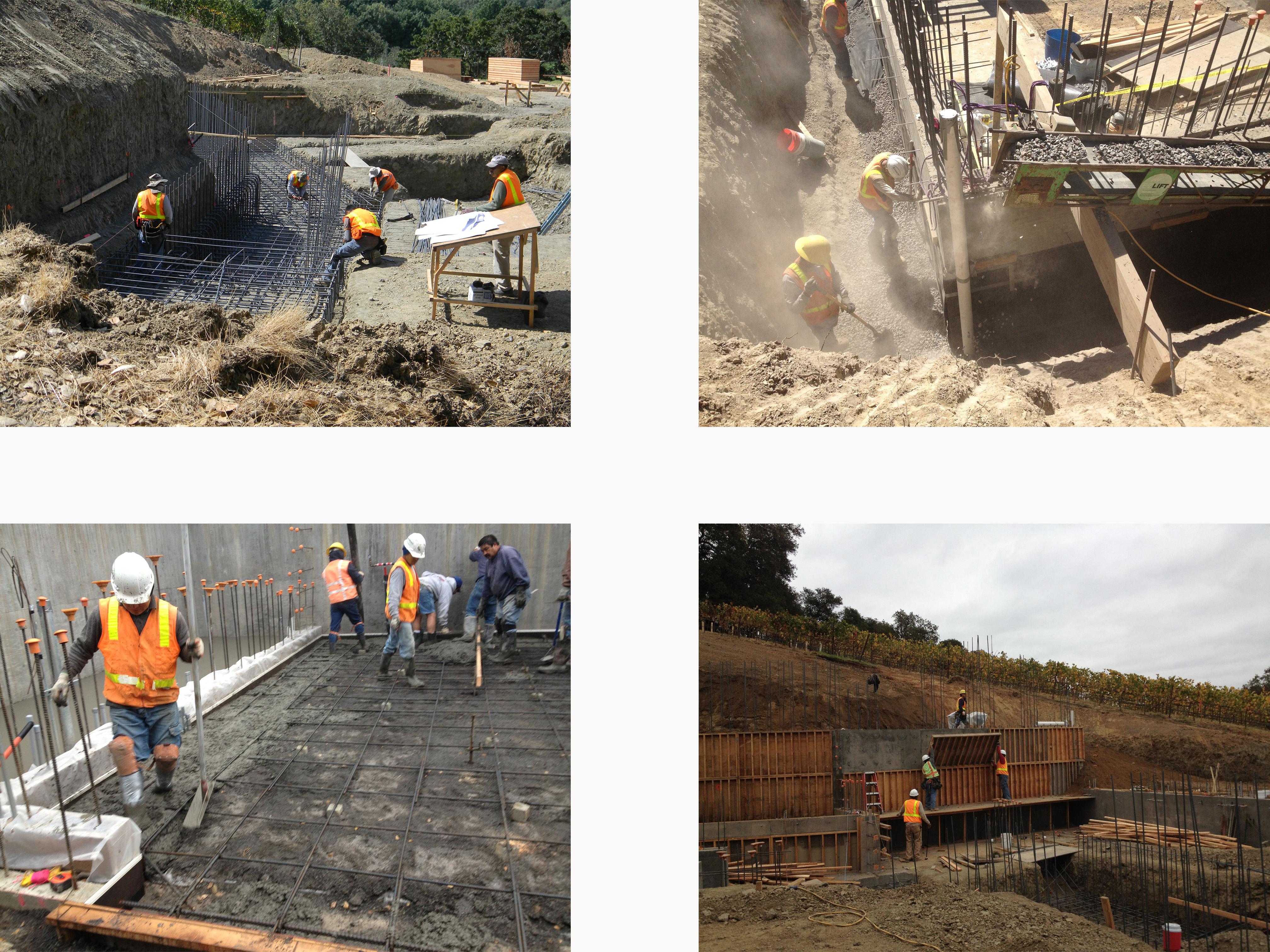 Depending on the geological studies of the surrounding soils, when working on hillside construction, the foundation / caissons are required to be engineered with a stronger PSI mix of concrete and supported by a greater number of larger steel rebar. The steel rebar represents a steel cage, cast-in-place with high strength concrete that now represents the foundation, grade beams and / or caissons being cast in place.  This process enhances the foundation stabilization, and allows it to function in unison with gravity and / or movements within the surrounding hillside.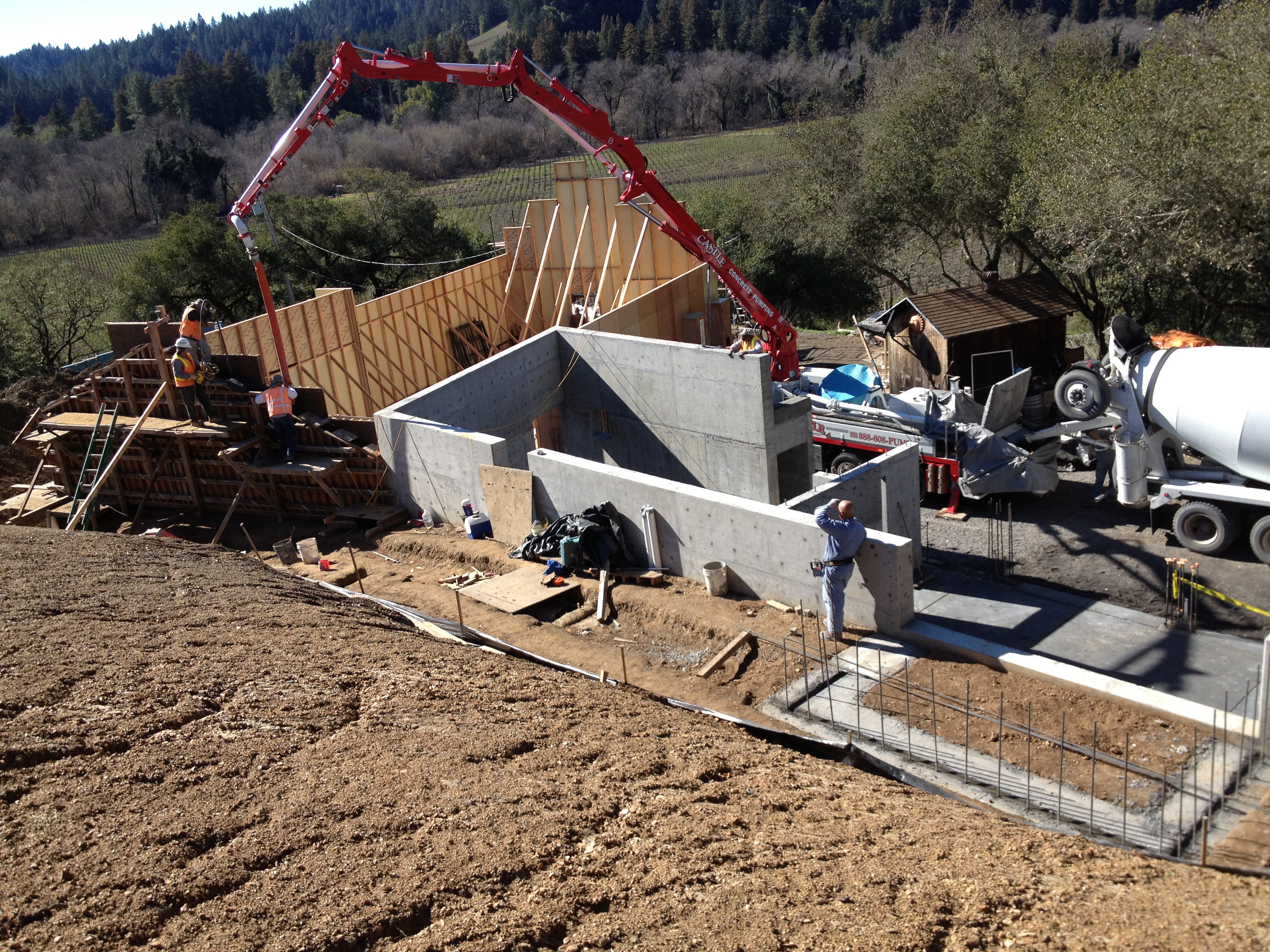 AMRON's hillside construction service includes hillside foundations, retaining walls, house bolting, earthquake retrofitting, structural / reinforced concrete, friction piles, grade beams, hillside stabilization, correcting poor drainage and other water intrusion issues.
For further information on AMRON's services, call 310-384-2042.