AMRON does a significant amount of cast in place concrete for commercial and residential structures and has gained a tremendous respect and understanding of concrete products.
Most recently the market for concrete foundation retrofitting has gained a foothold in the housing repair market mainly because affordable housing is now generally houses ranging in ages of 50 to 70 years old. This well-constructed period house is built with materials of full measurement lumber, where a two-by-four wall stud is really measured as a two-by-four inch wood member.  In today's construction, a two-by-four wall stud really only measures one-and-five eights by three-and-five eight inches. This significant difference in the size of material can impact the integrity of the structure.  Yes, some of these old darlings are well built and have stood through many of the past monumental earthquakes and exhibit little structural damage. The older building premise was to build a solid house that would stand the test of time and some have accomplished this feat with one exception: concrete foundations.


Most structures in this age group have some type of concrete foundation issues, mainly caused by the intrusion of moisture and/or the blatant disregard of not protecting the buildings substructure from water. Water is the staff of life, but to a buildings foundation, water is its certain doom. For instance, the collected water that cascades from the structure's roof through the gutters and downspouts strategically positioned around the building and is allowed to drain uncontrolled on the property. One would think that the concern is only water that eventually dries up and disappears.  But remember: just as water erodes mountains over time, so water intrusion erodes foundations over time.
This aforementioned downspout rainwater positioning is one of the most common disastrous conditions one could allow to be enacted on one's property. From the very first time this condition is allowed to occur–this might have been twenty to thirty years ago–the beginning of the end had doomed the building's foundation. The farther back in time the occurrence had been allowed to exist, the greater degree of damage has taken place to the structures concrete foundation.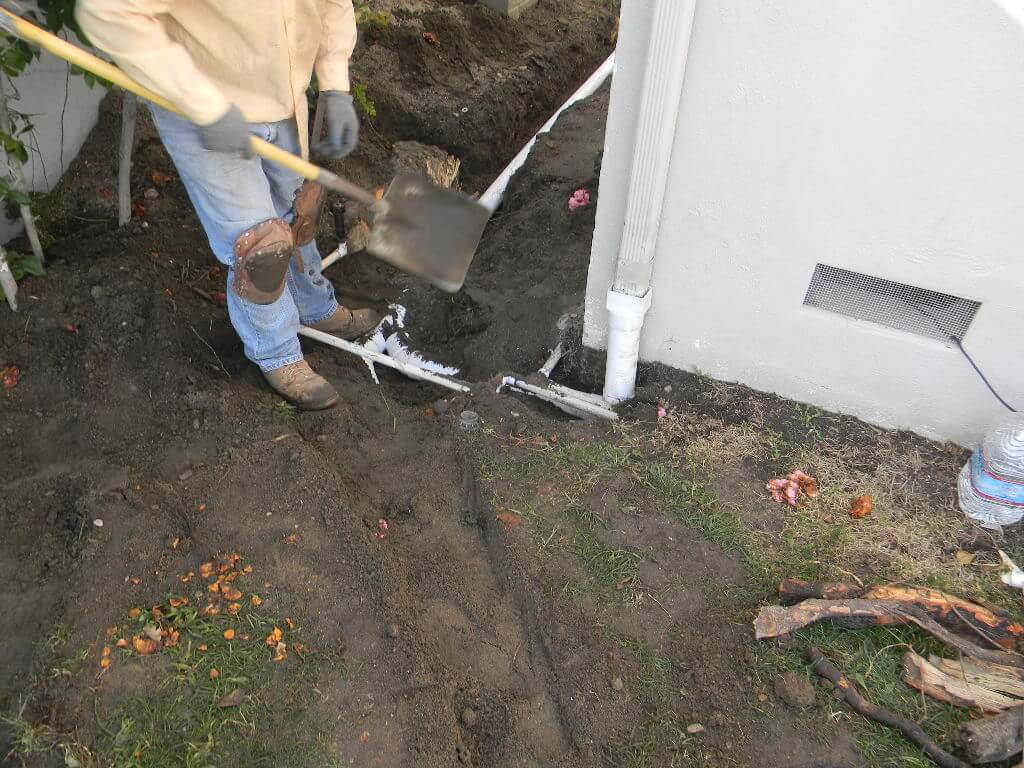 A client contacted our office and requested that we assess their structure's concrete foundation because he started to notice white powder on areas of the foundations steam wall. Sure enough, the effervescence was leeching from the concrete materials itself and the integrity of the building was impaired.
This owner was fortunate, the adverse water/concrete footing problem was eradicated before any major damage was done and the water problem that caused the matter was corralled by installing a collecting system of below grade piping that was attached to each rain downspout and channeled to the street gutters.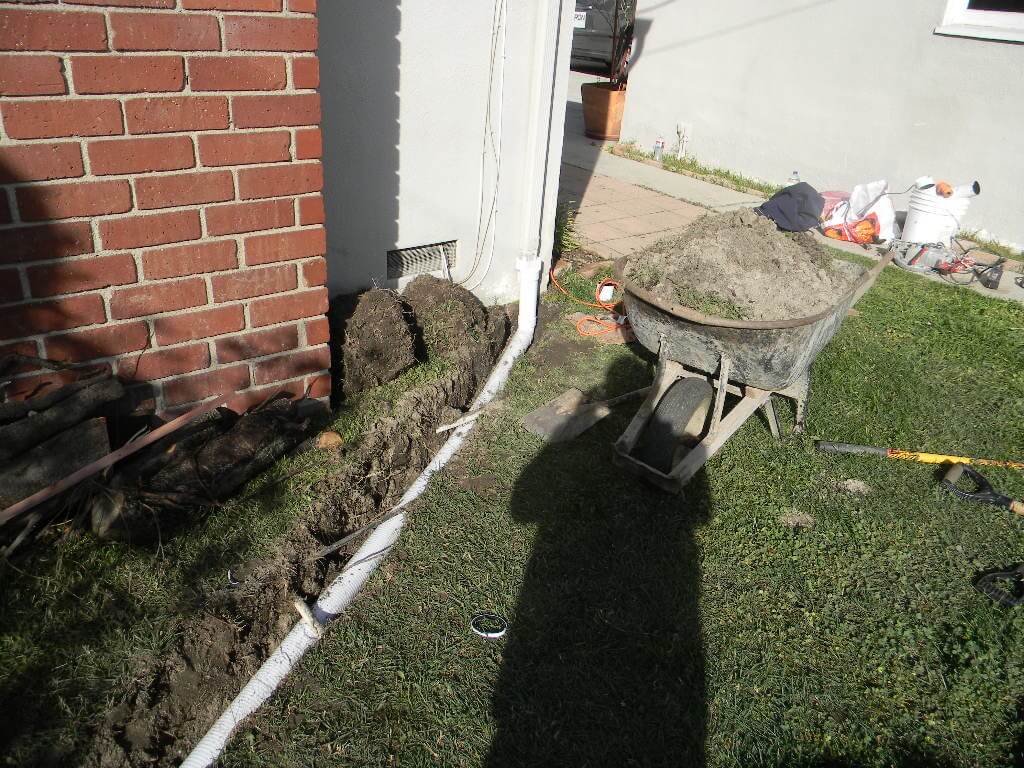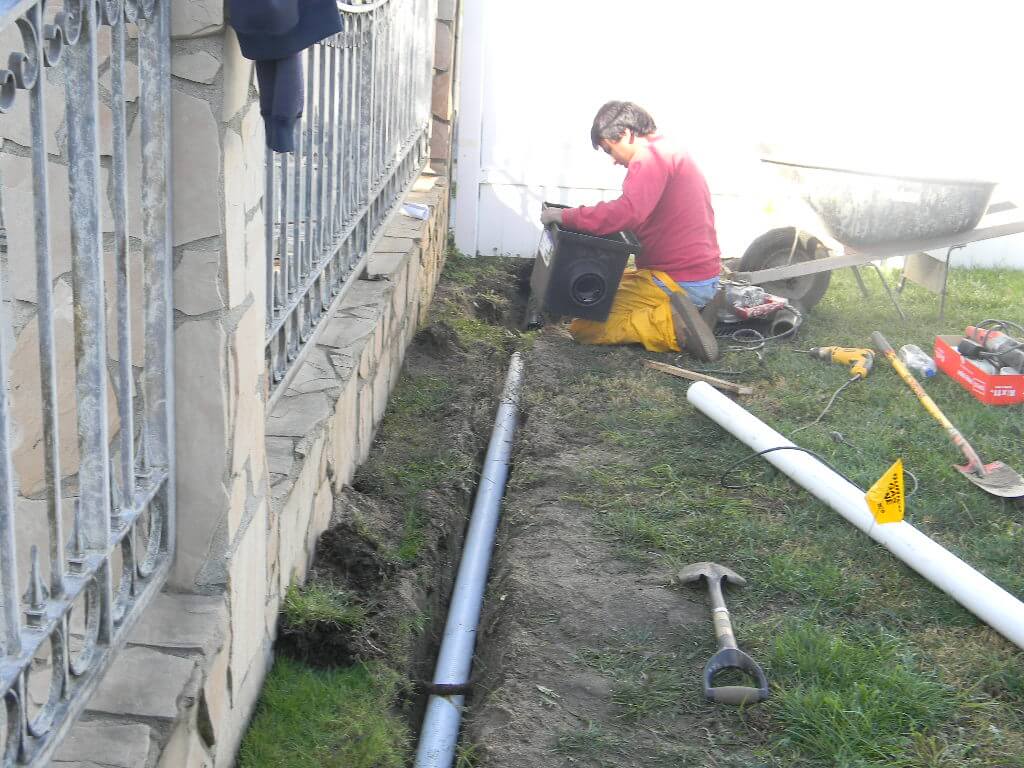 Installing the collecting system ended the water problem on this property and insured extending the life of the concrete foundation for years to come.
If you haven't had your foundation inspected recently and are noticing evidence of wear and tear such as discoloration, warped flooring, wood rot, cracking, or white effervescence on the concrete, don't wait for it to be too late. Call AMRON (310-384-2042) to schedule a complimentary inspection of your residence or building.