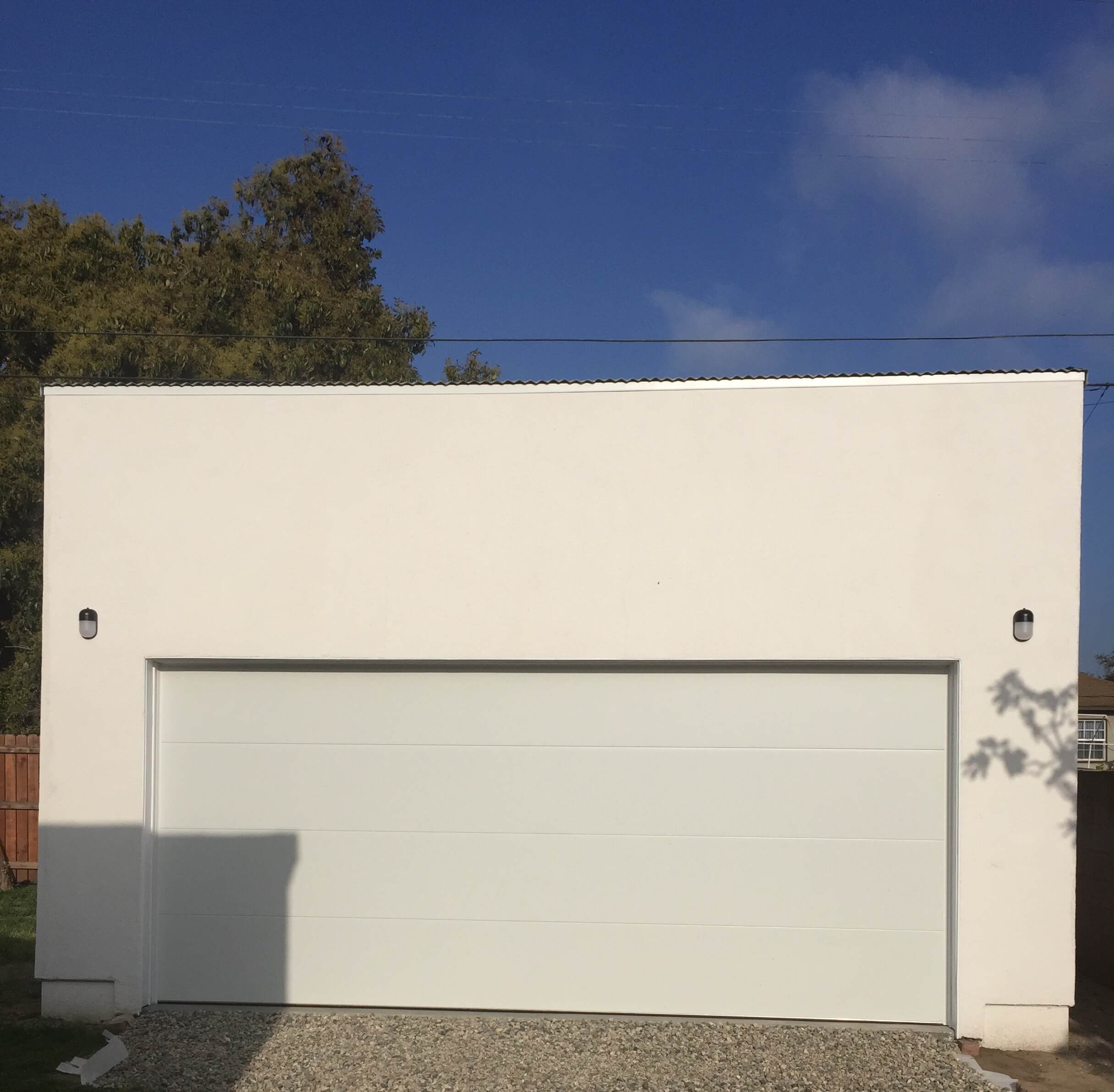 AMRON Designs & Builds a New Garage
AMRON's contemporary new garage construction is so sleek and pretty it warrants a new car to match! Let's see how AMRON designed & built it.
First steps: AMRON checked city requirements, produced and finalized structural and engineering drawings with the city, and obtained a city building permit for the project.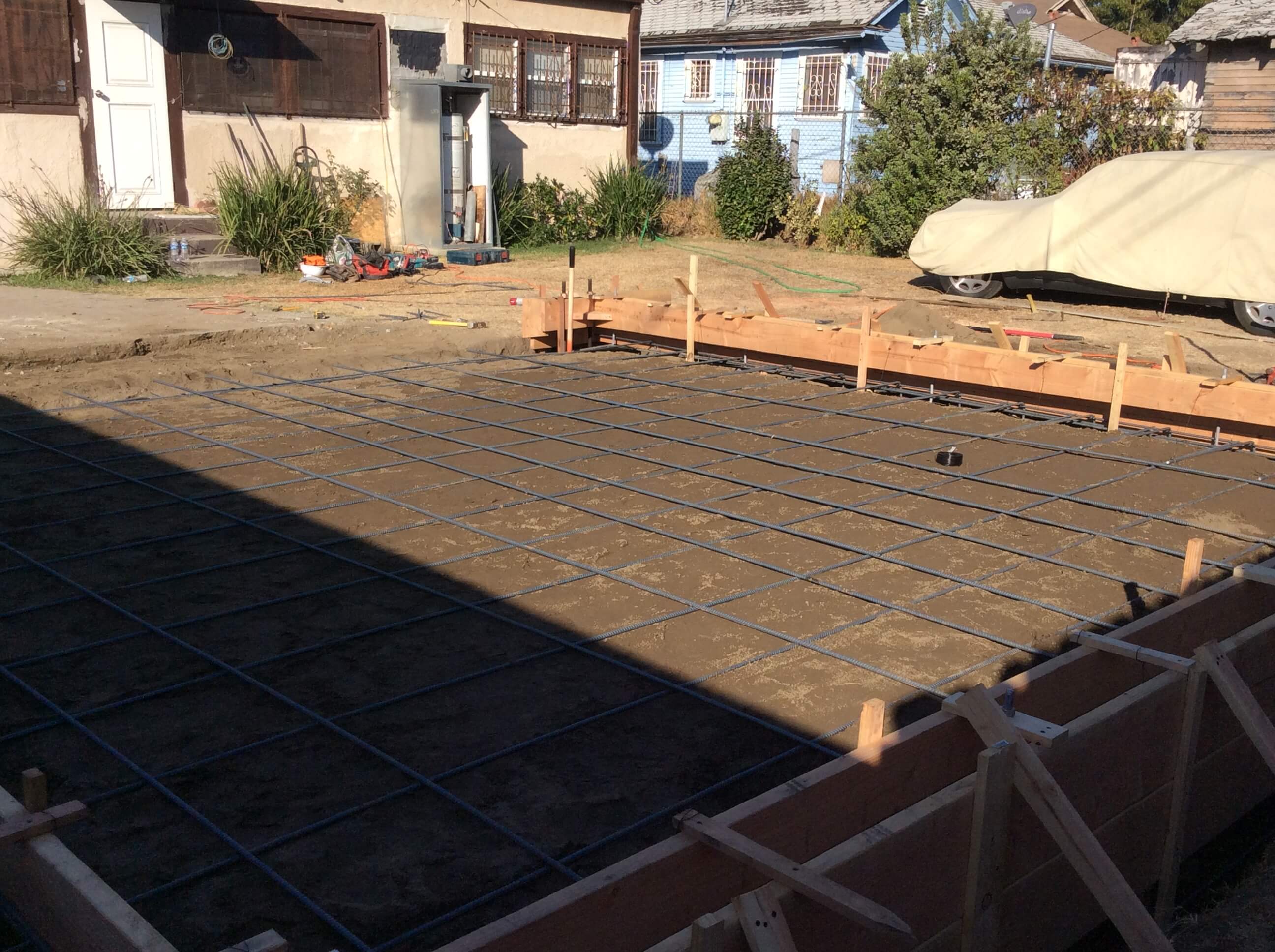 AMRON prepared the pad and installed the forms for the concrete pour.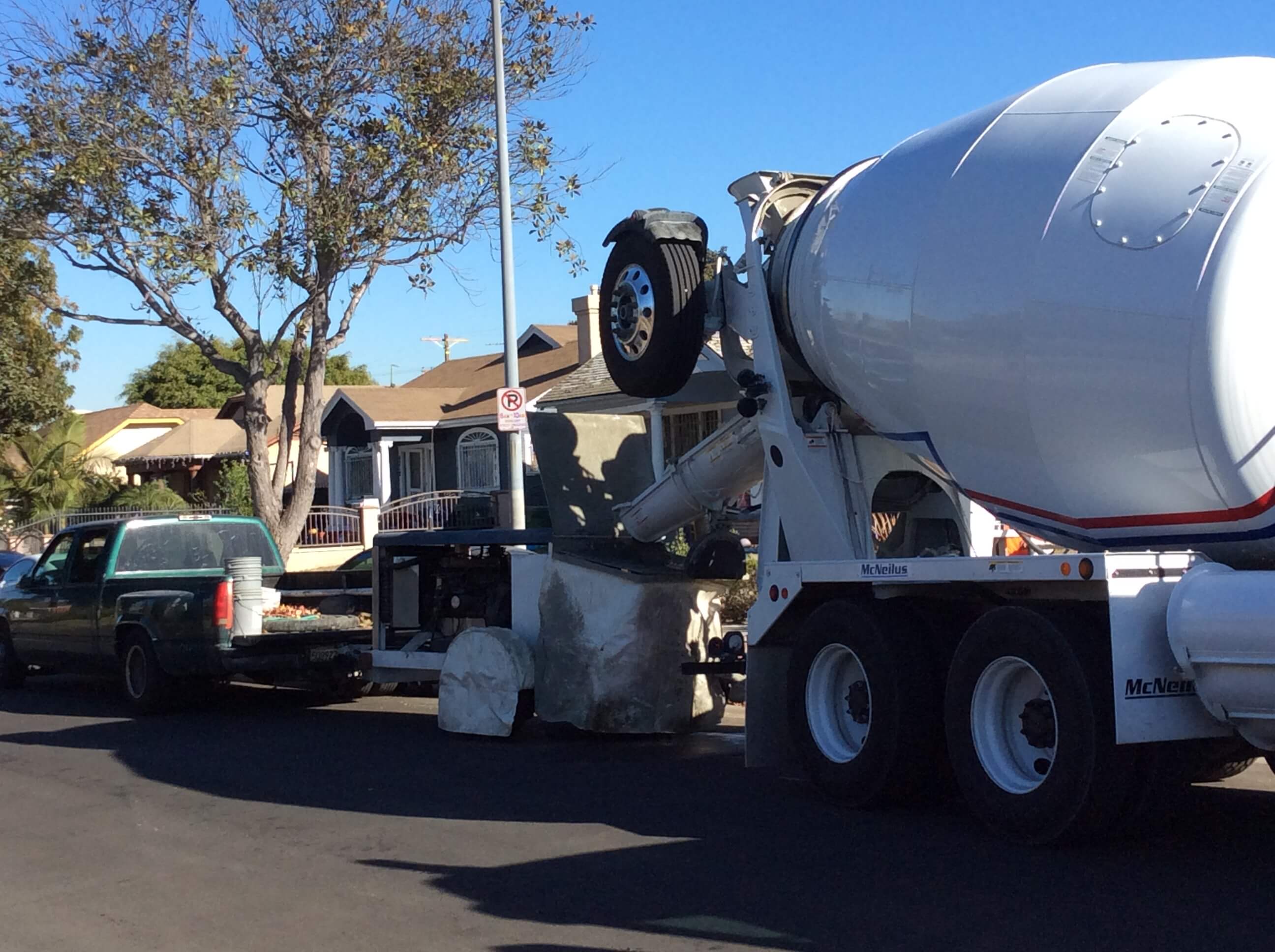 AMRON brought in the concrete truck to pour 14 cubic feet of concrete in two separate pours.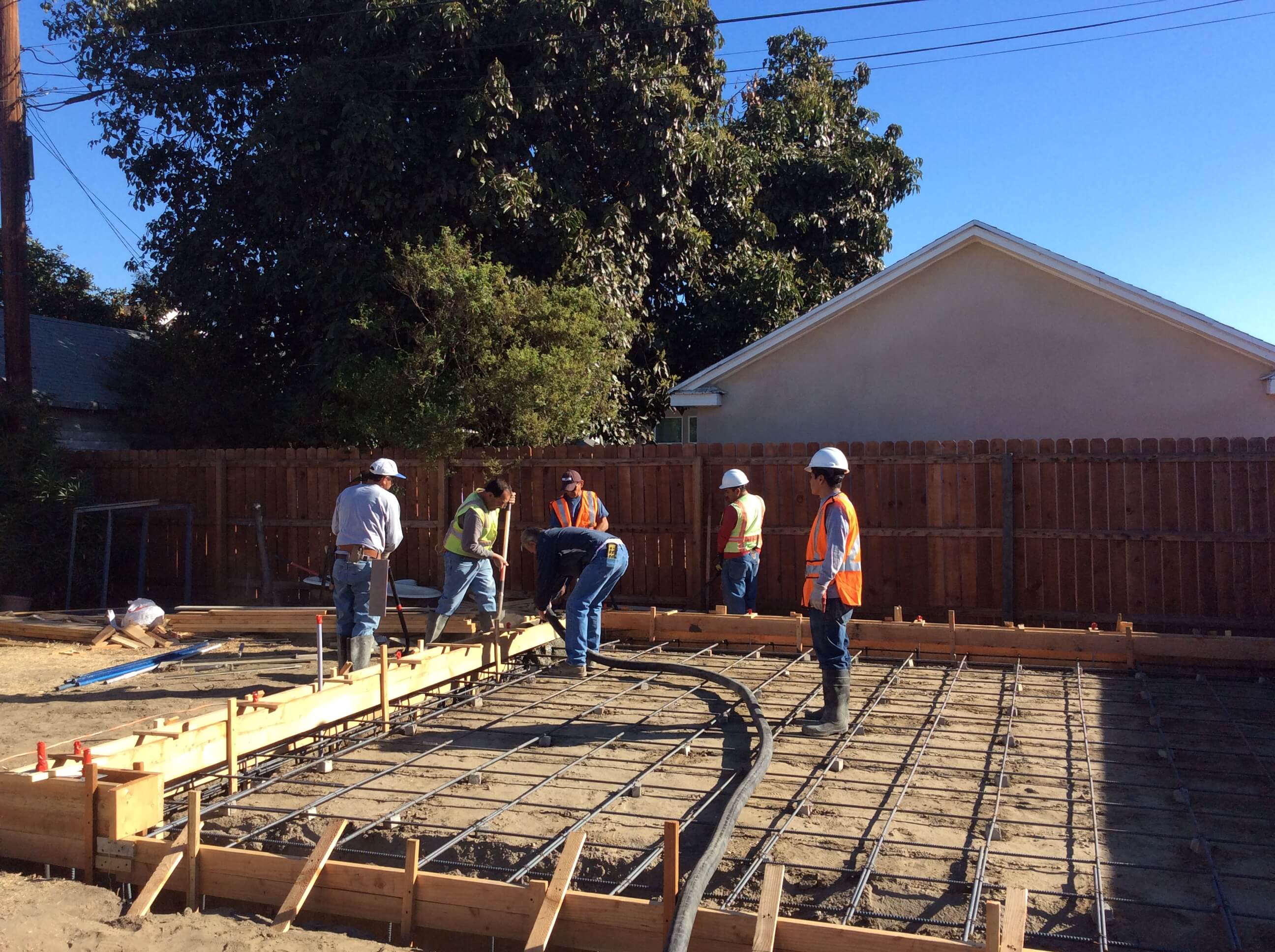 On the first pour, AMRON poured the concrete for the footings.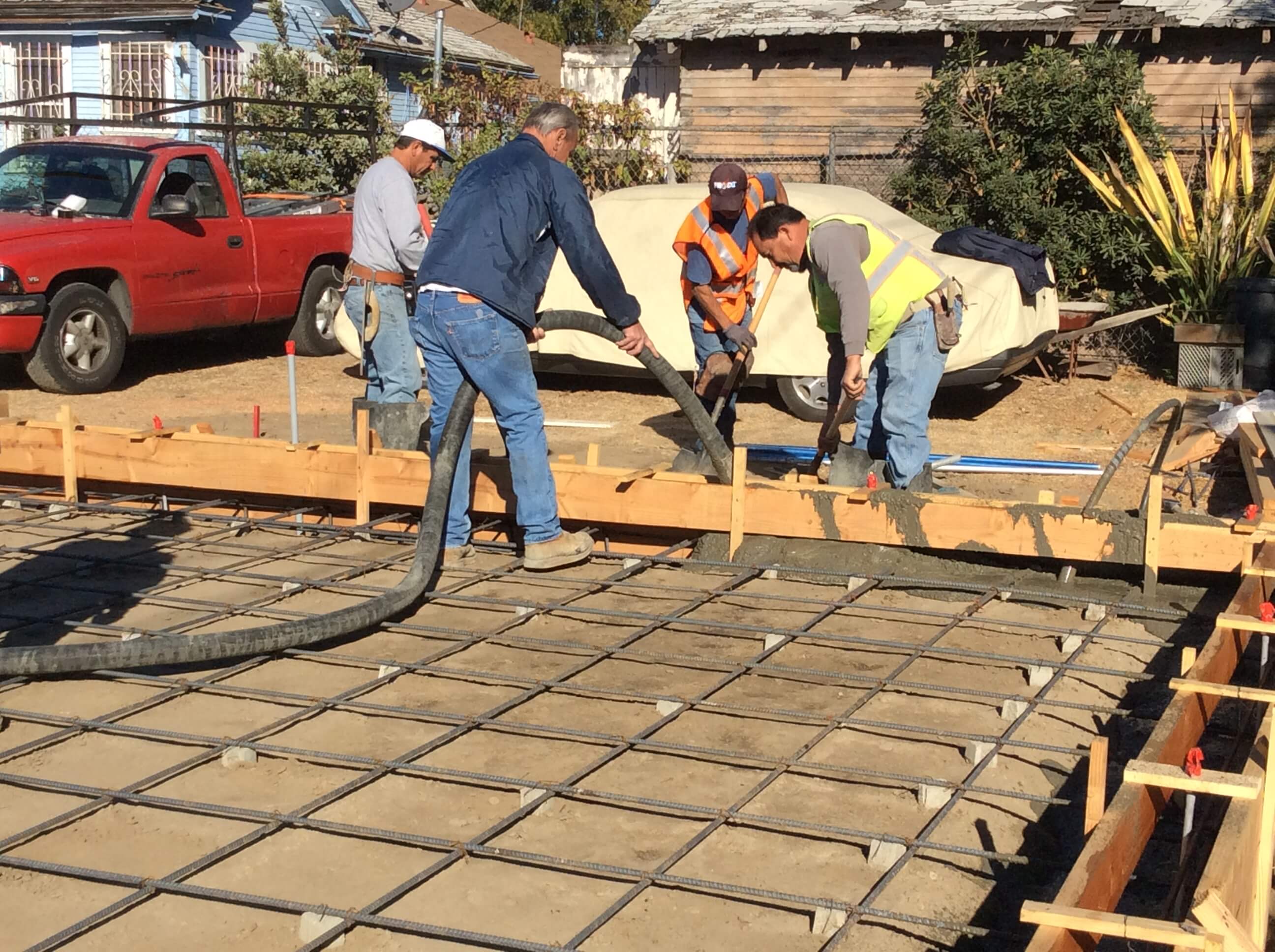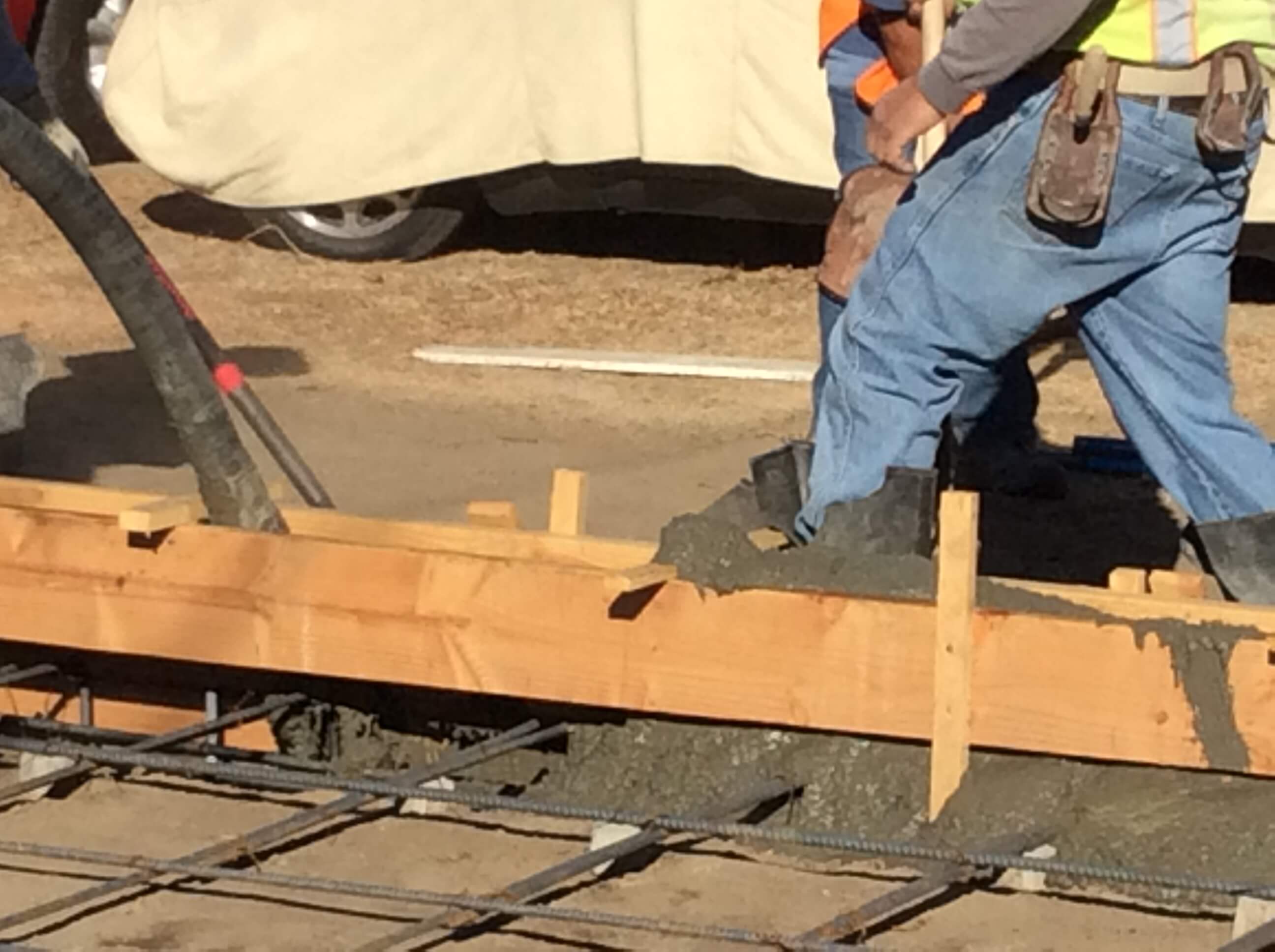 Next, AMRON poured and placed the concrete for the garage slab on grade.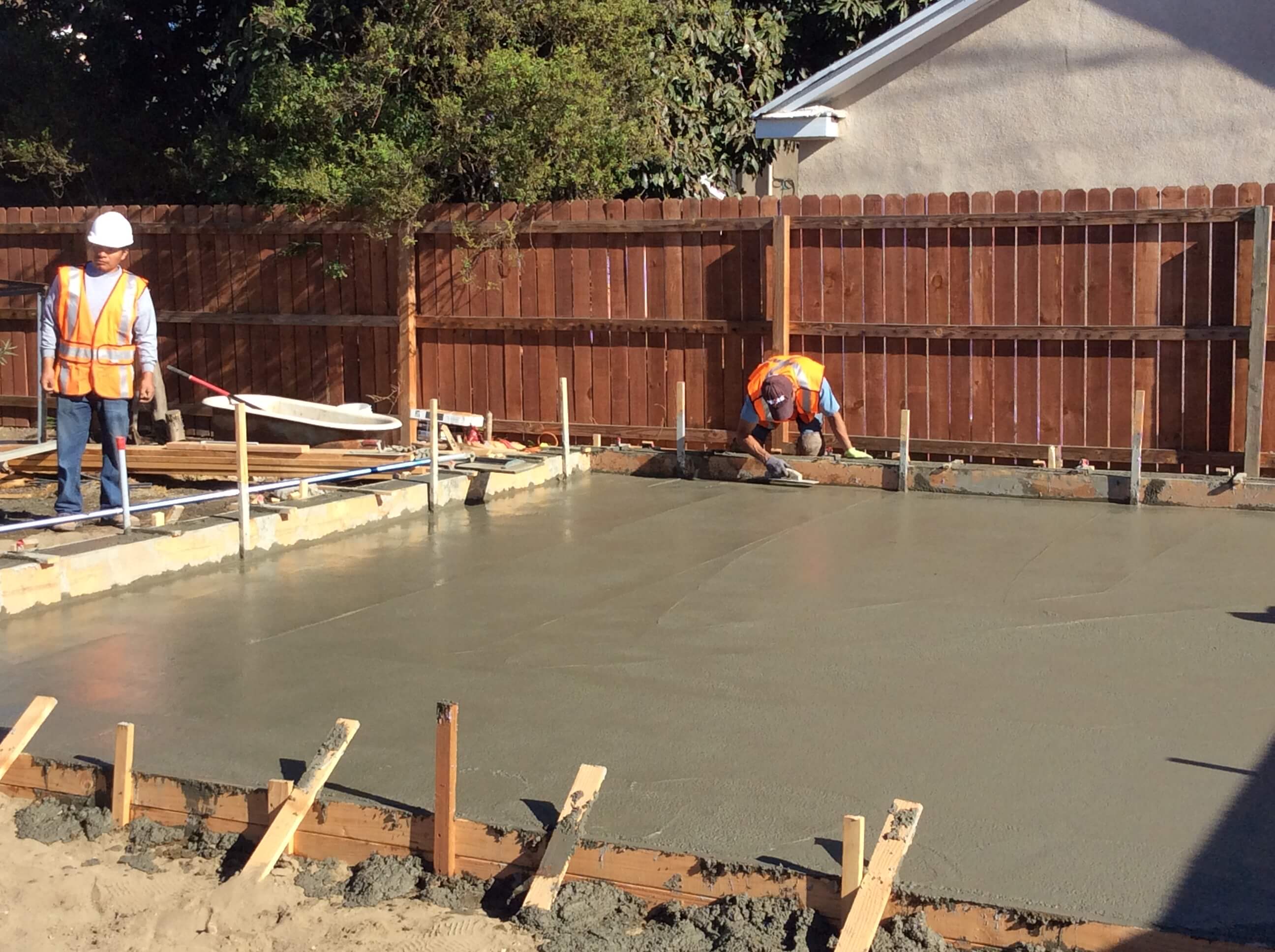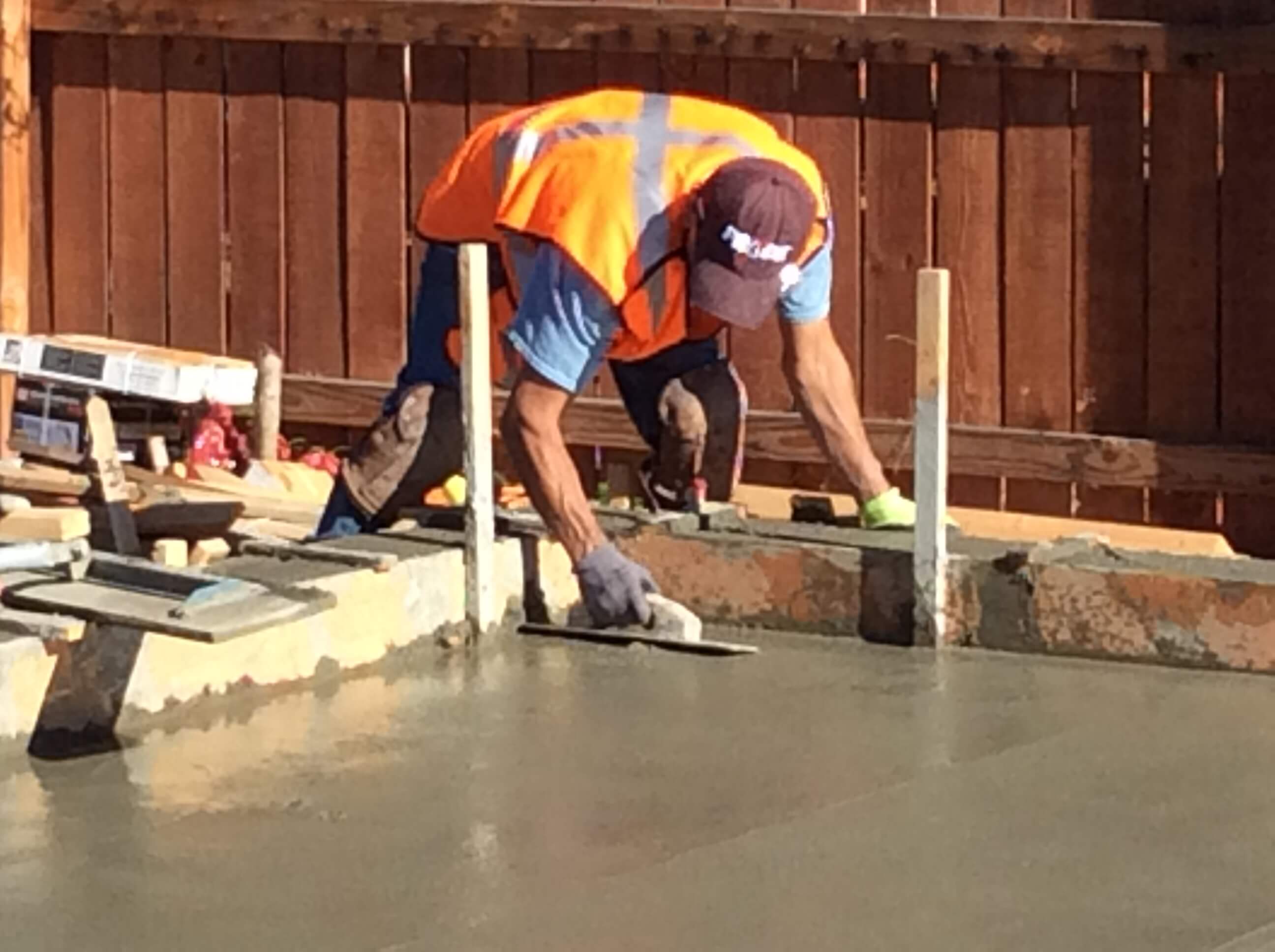 AMRON workers smoothed the concrete.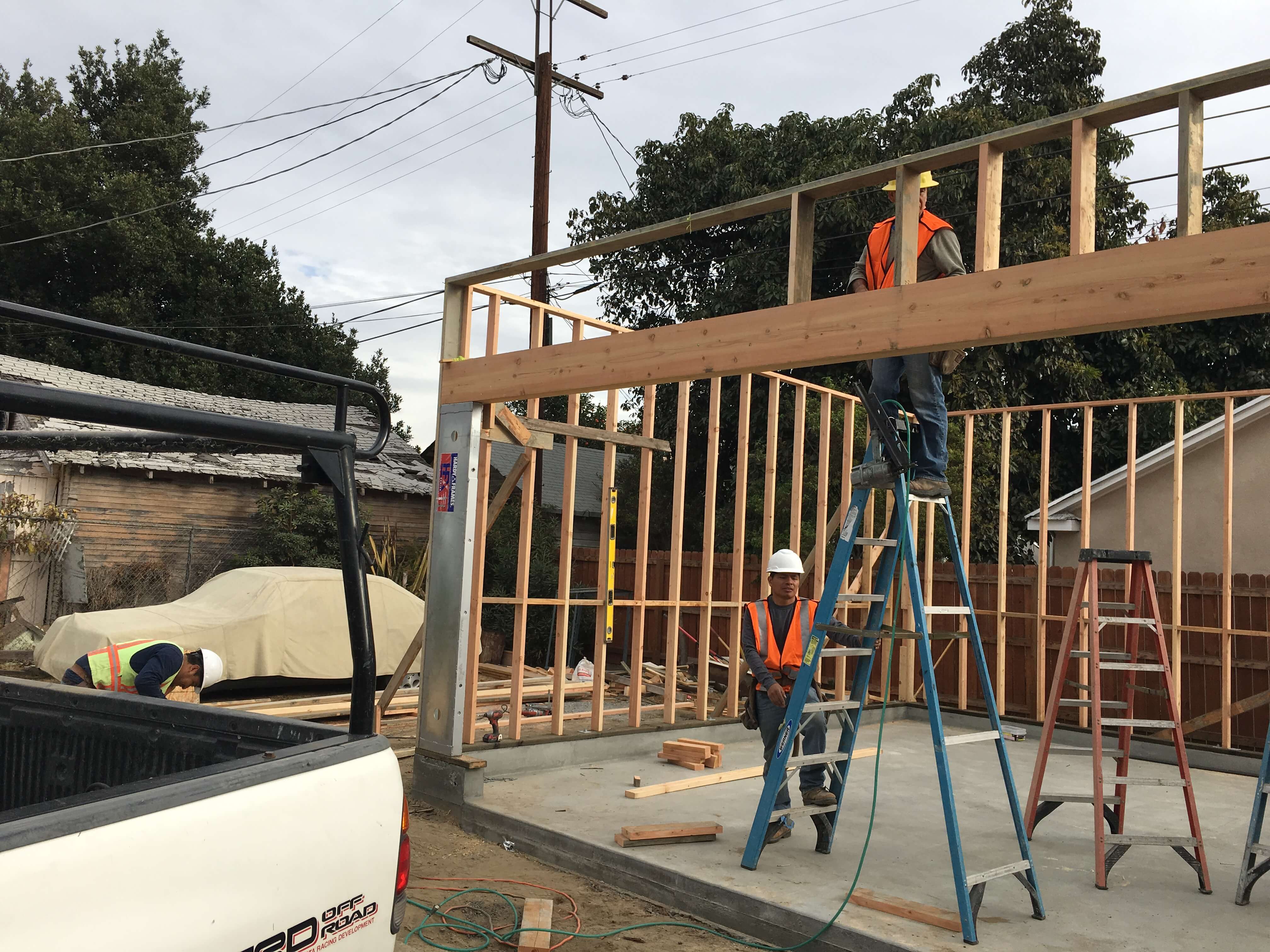 AMRON framed the new garage construction.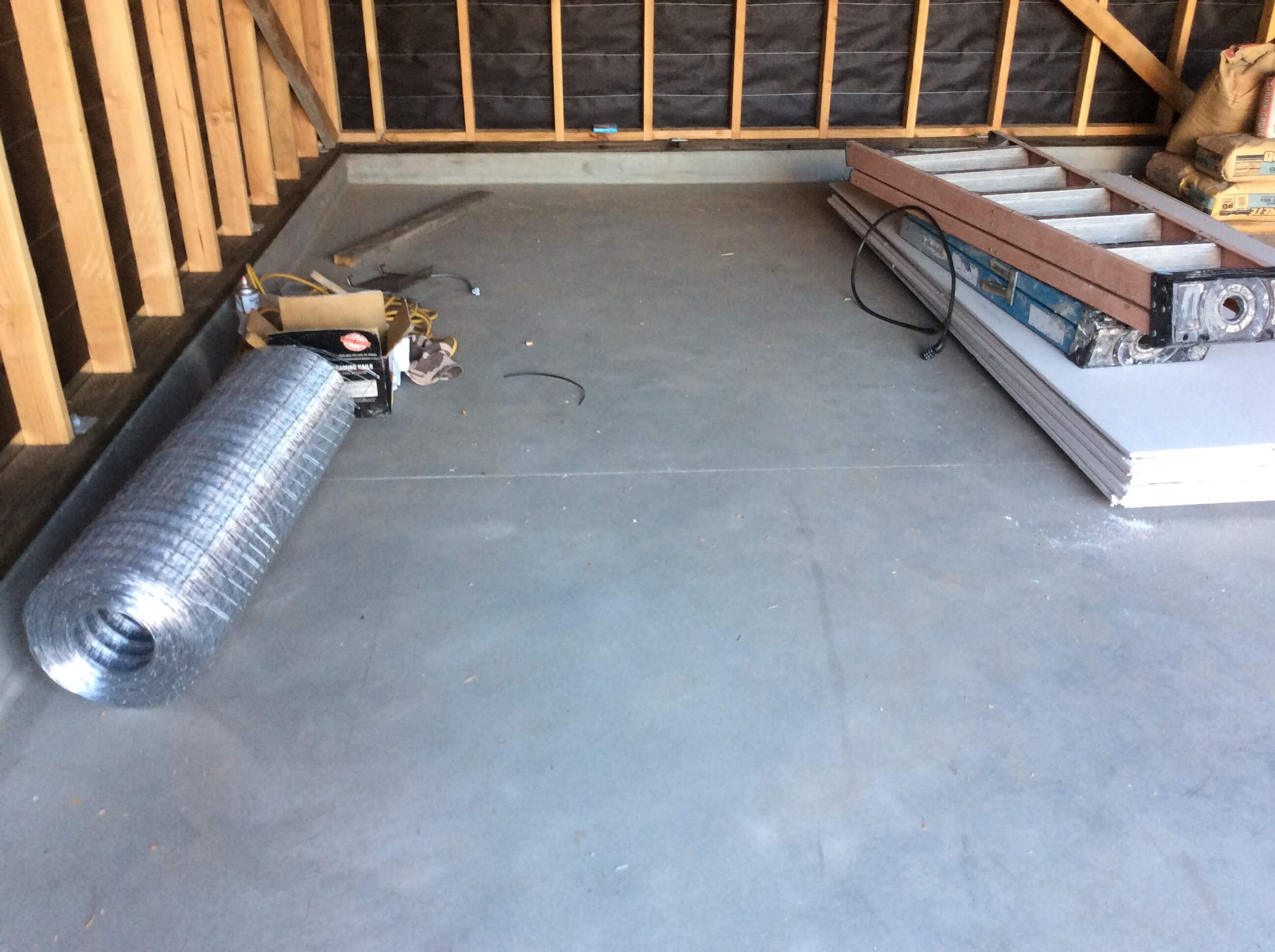 Here you can see AMRON's finished concrete slab, the framing, and the exterior stucco lathing.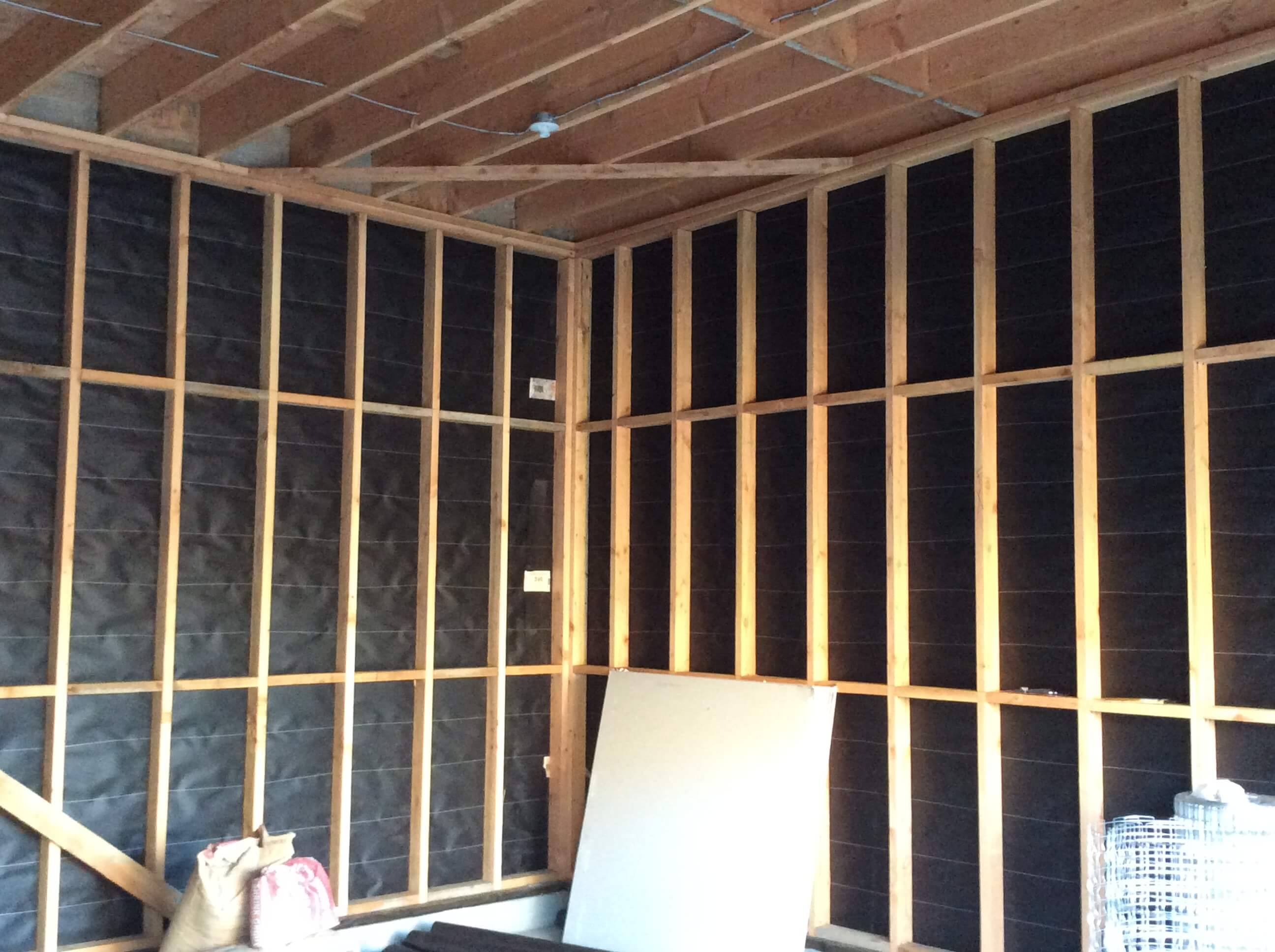 AMRON electricians wired the new garage construction and installed the fixtures.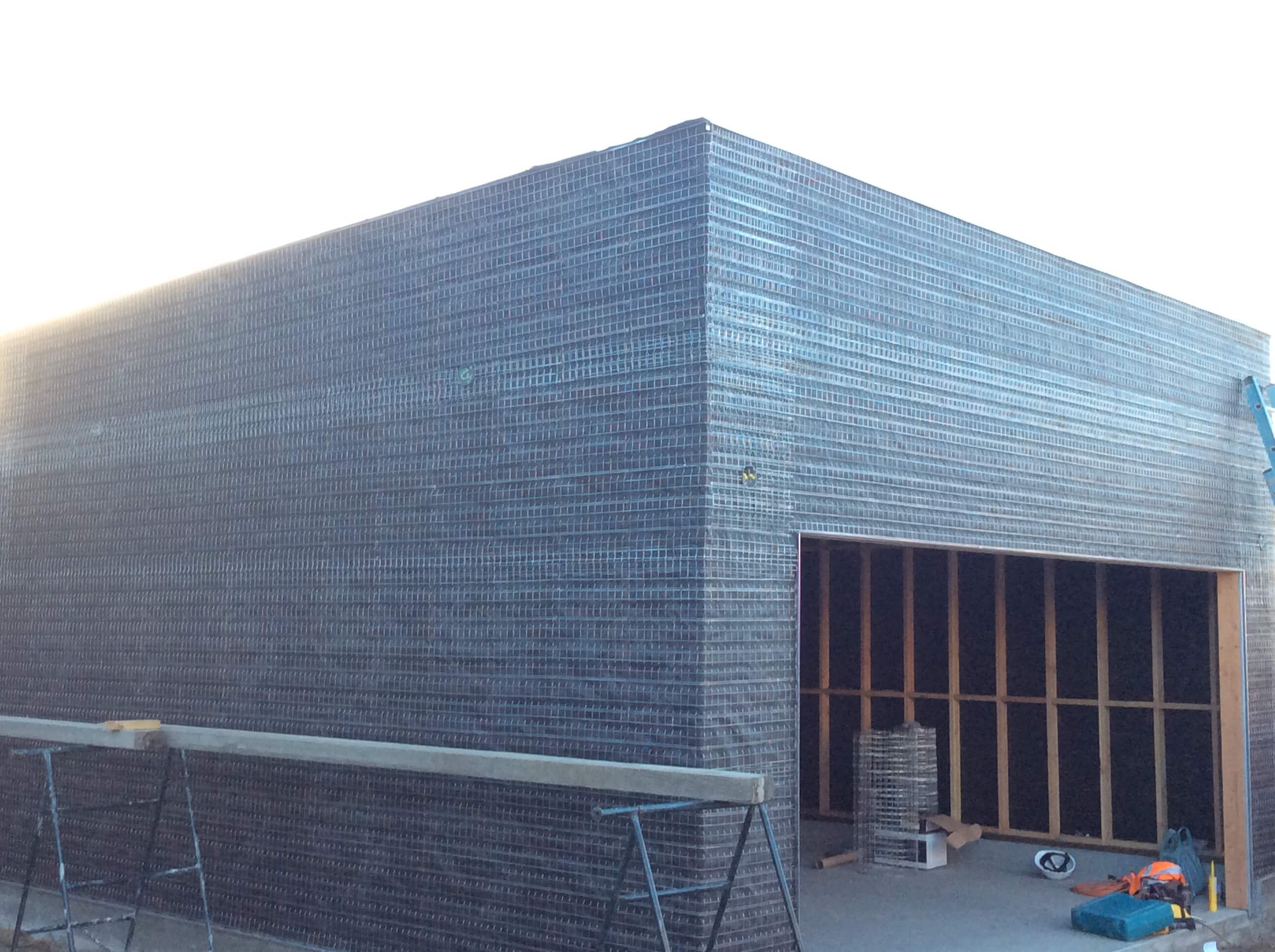 AMRON wraped the garage exterior with metal lathing for the stucco.
AMRON installed the interior garage drywall, garage door, and garage door opener.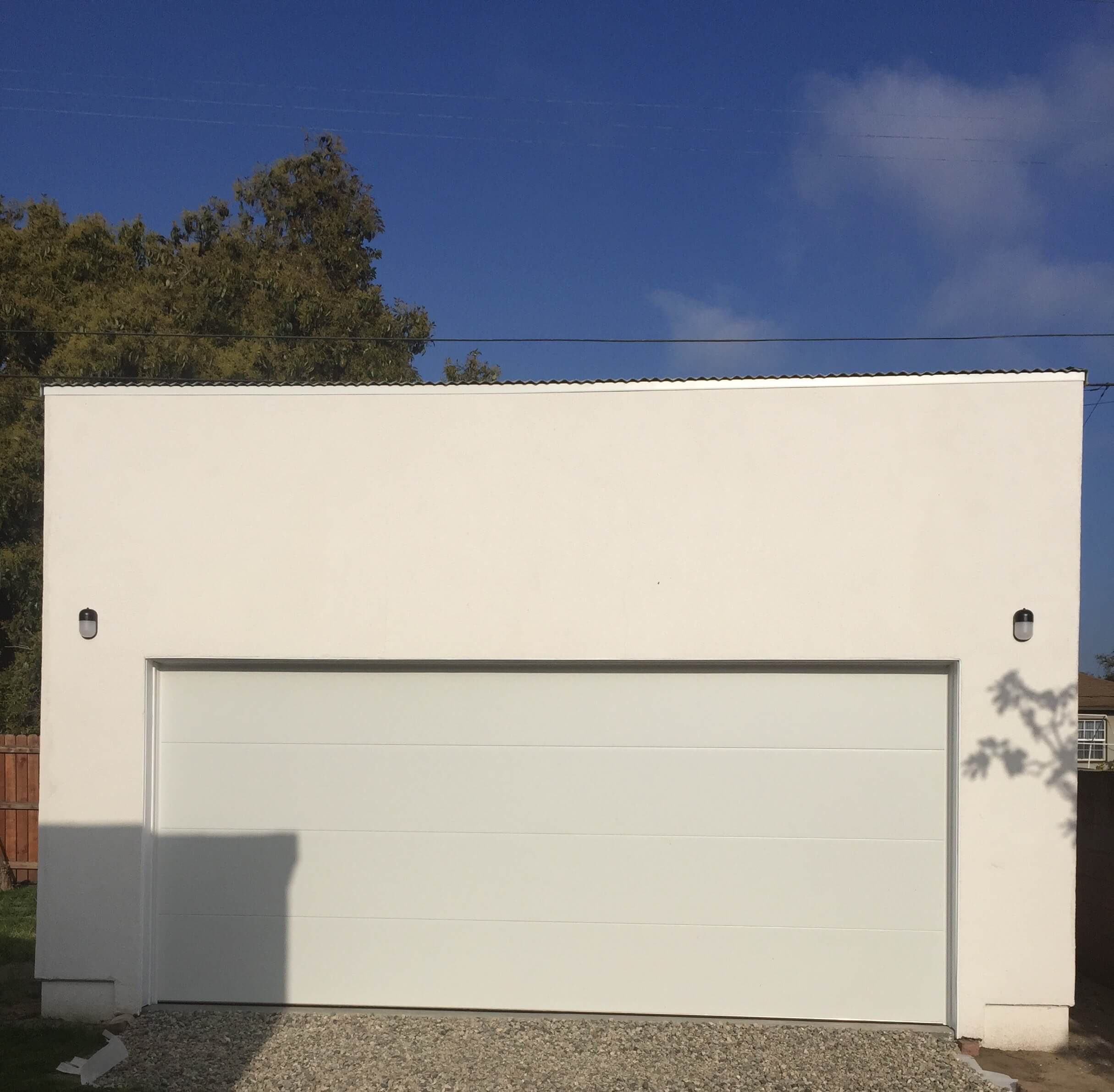 AMRON applied smooth stucco for the final finished touch!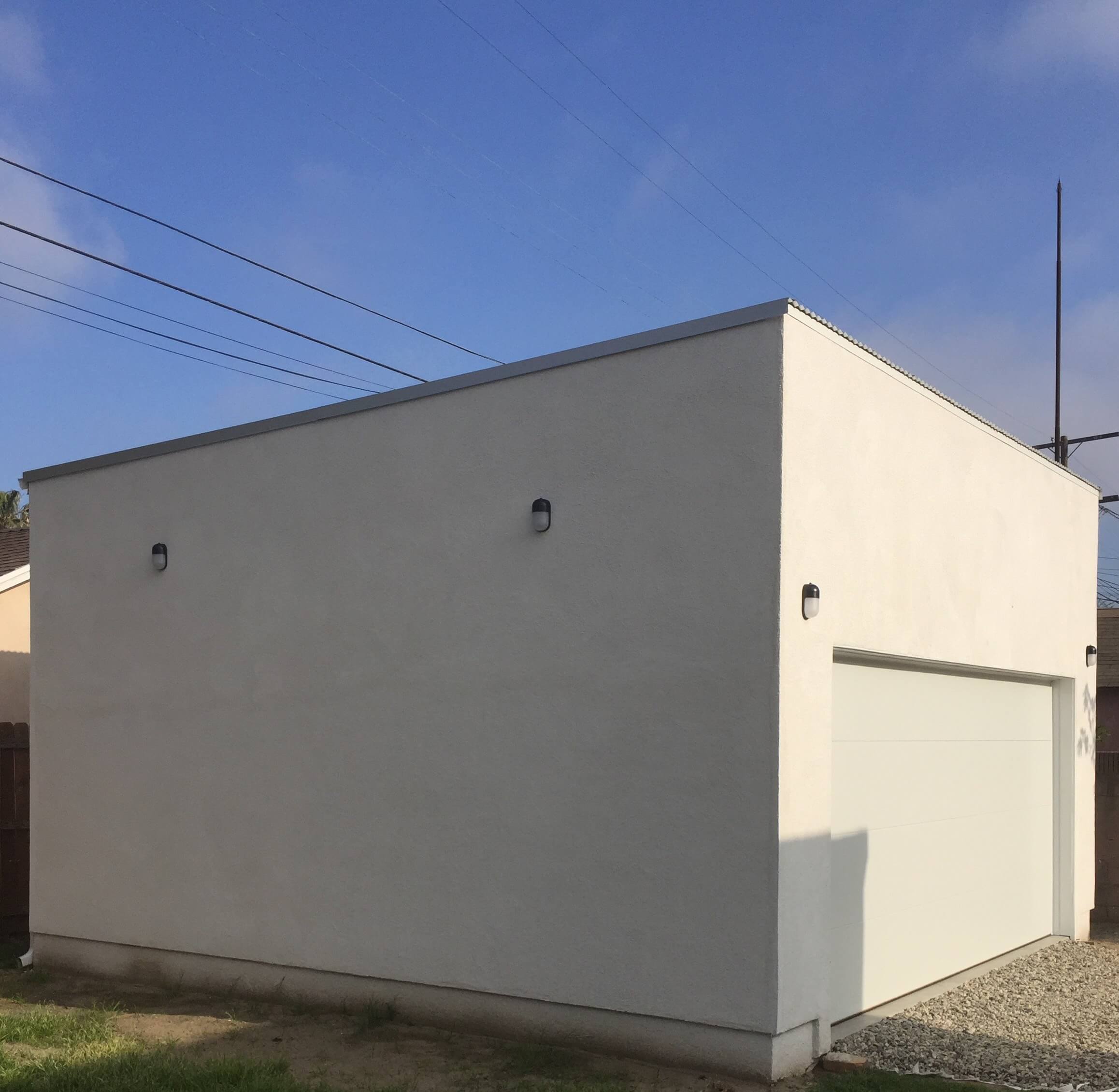 The finished garage side view shows the footings, exterior lighting, and garage door.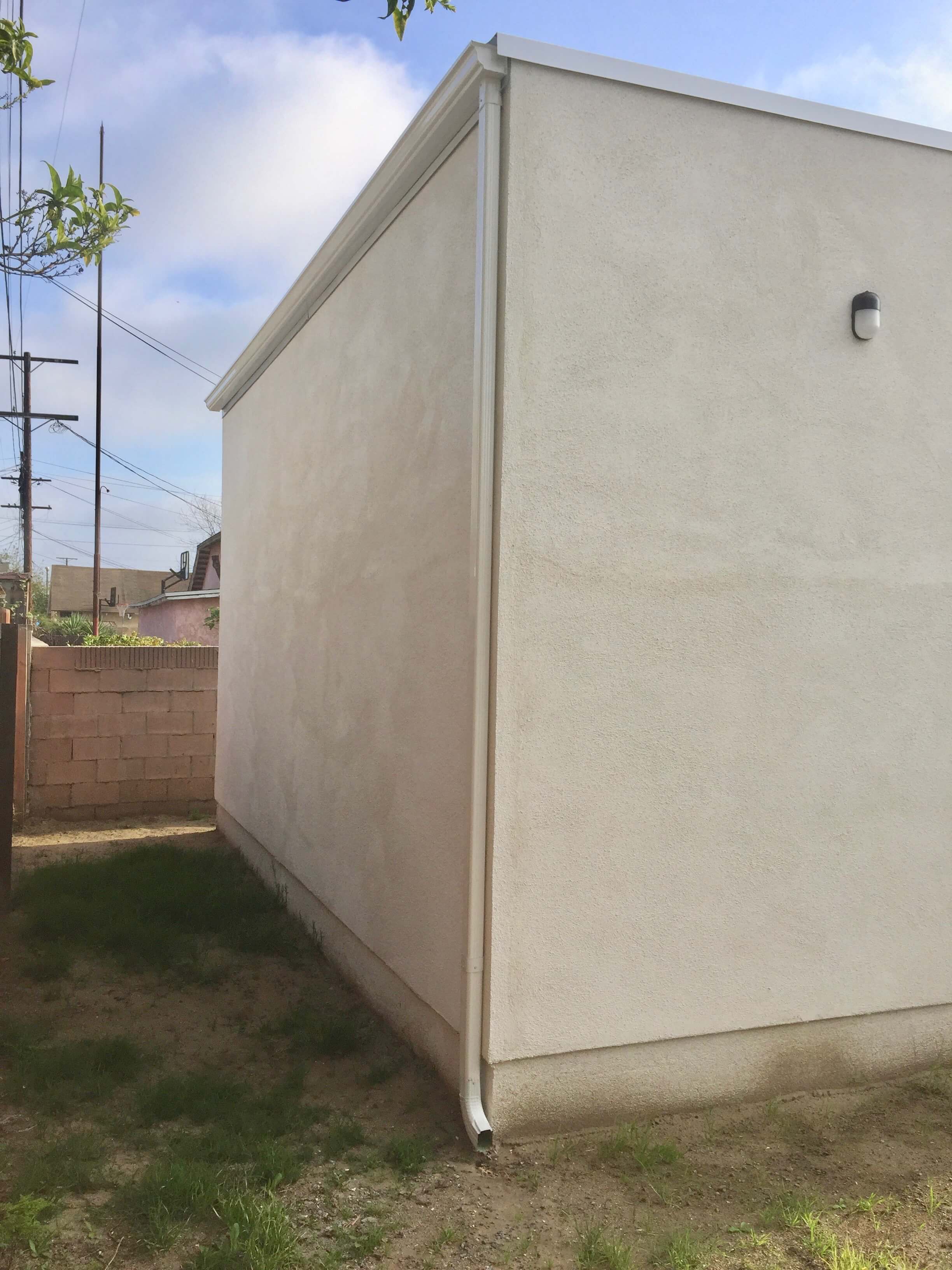 This garage corner view displays the sheet metal, gutter, and down spout that directs water away from the building, protecting the new construction against water intrusion damage.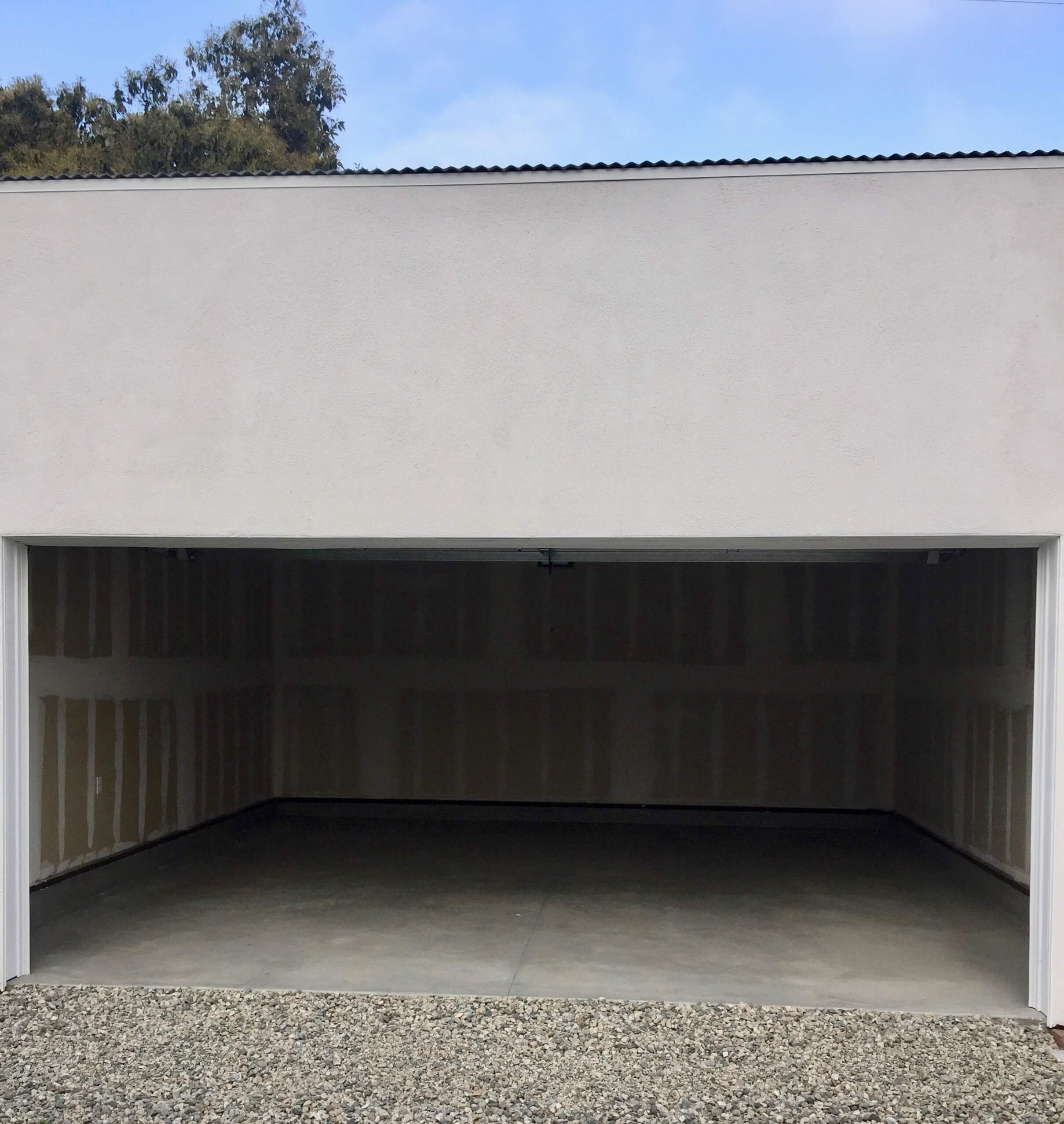 AMRON's new design build garage is ready for the client's vehicle.
For an expert approach to your construction needs, AMRON has the skill, experience, and creative touch to build your project from the ground up.
AMRON: (310) 384-2042                                                     AMRONconstruction.com
---