AMRON CREATES & BUILDS A BEAUTIFUL SPACE
When it comes to designing & building a space our clients love, AMRON does it right!  The following is a peak at the final product, but read on to see what it takes to make it happen!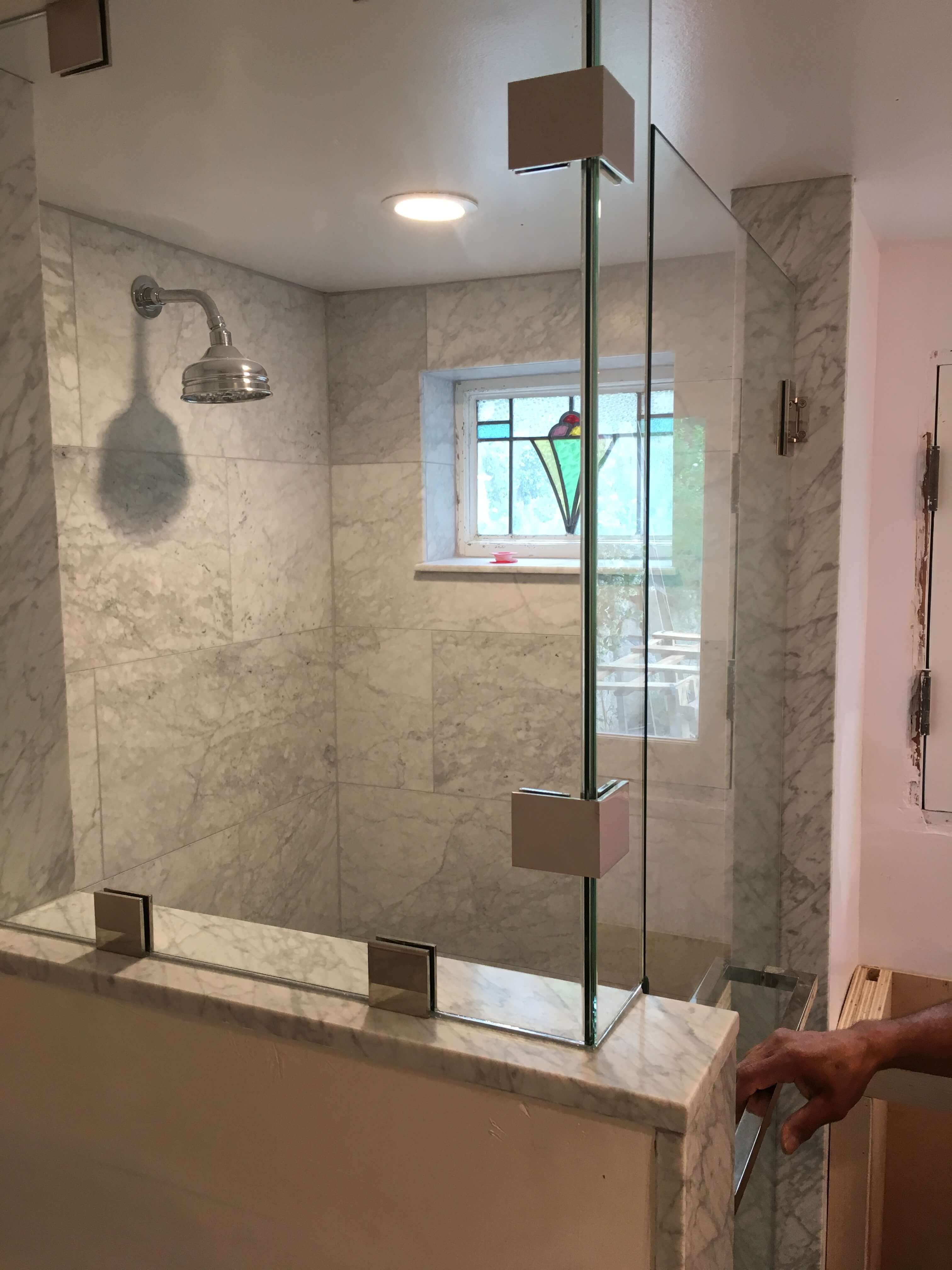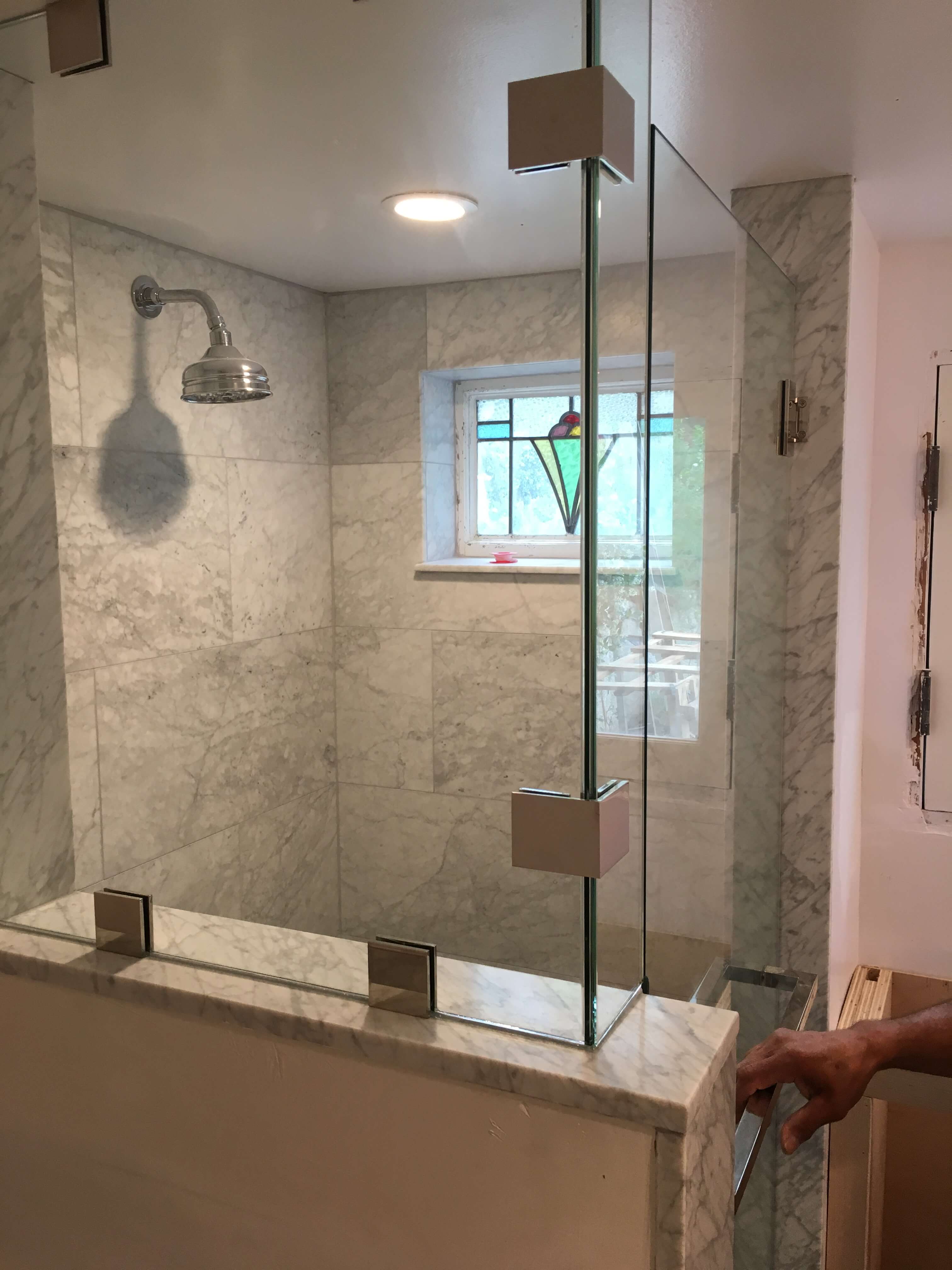 AMRON's client purchased a 1930's fixer upper, complete with vintage tiles, knob & tube electrical wiring, cast iron plumbing, and jerry-rigged structural beams.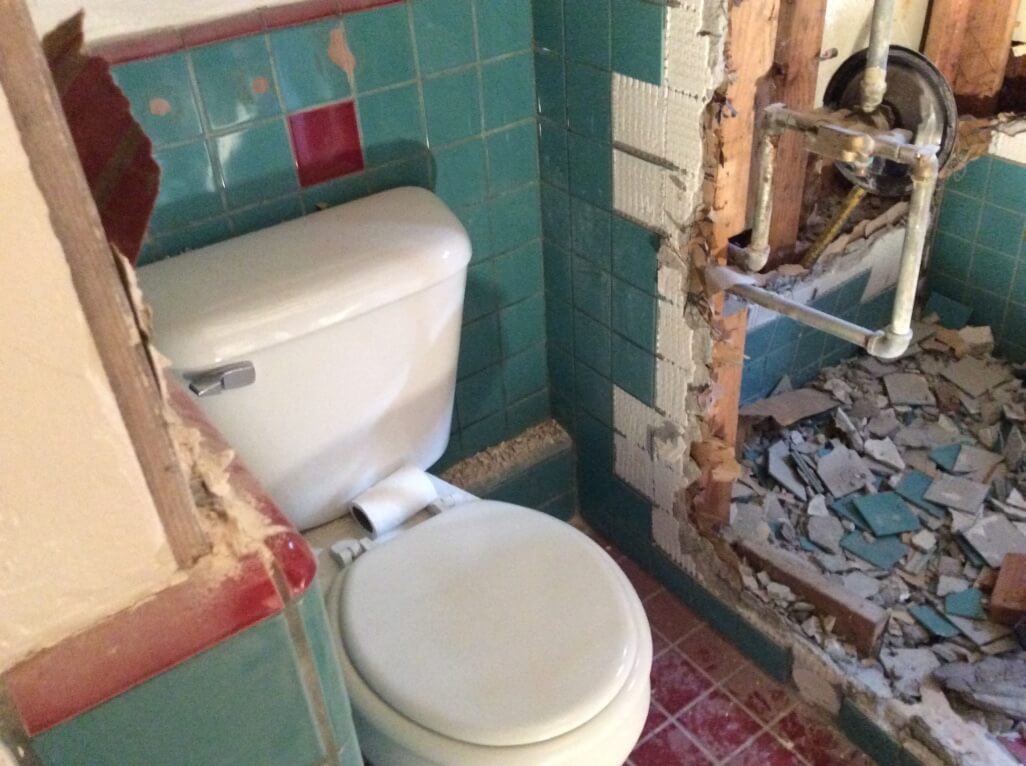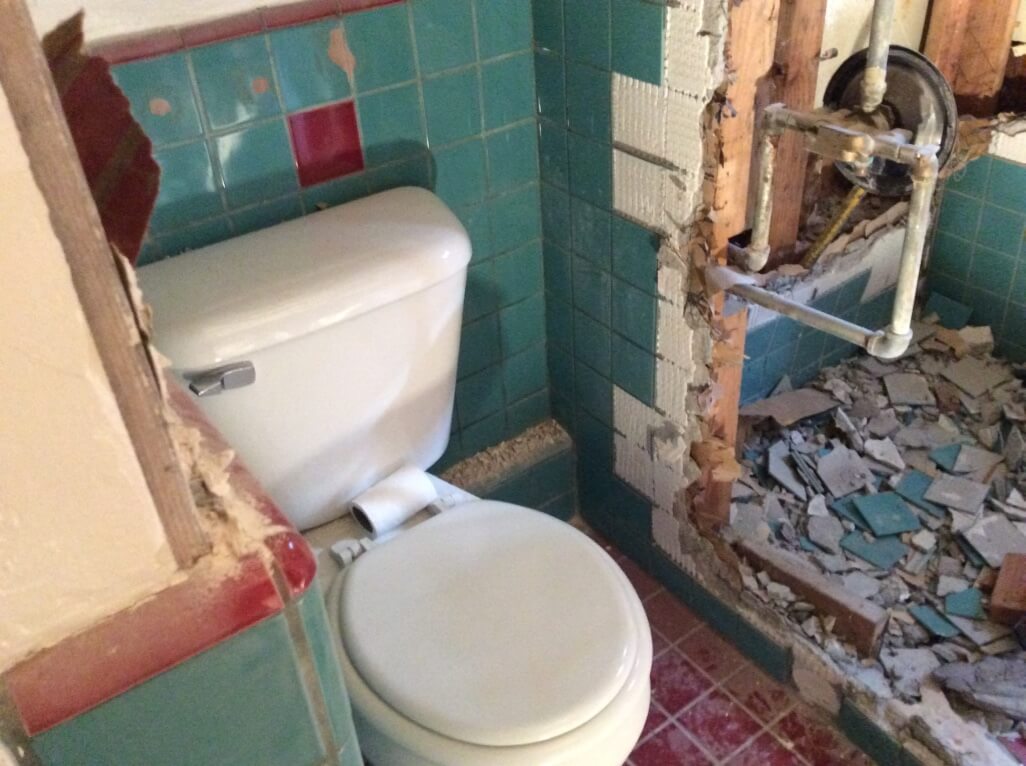 The bathroom ceiling was so low, AMRON's client had to stoop to take a shower.  The cast iron plumbing and knob and tube electrical wiring was antiquated and hazardous, and the rickety support beams consisted of odds and ends nailed together.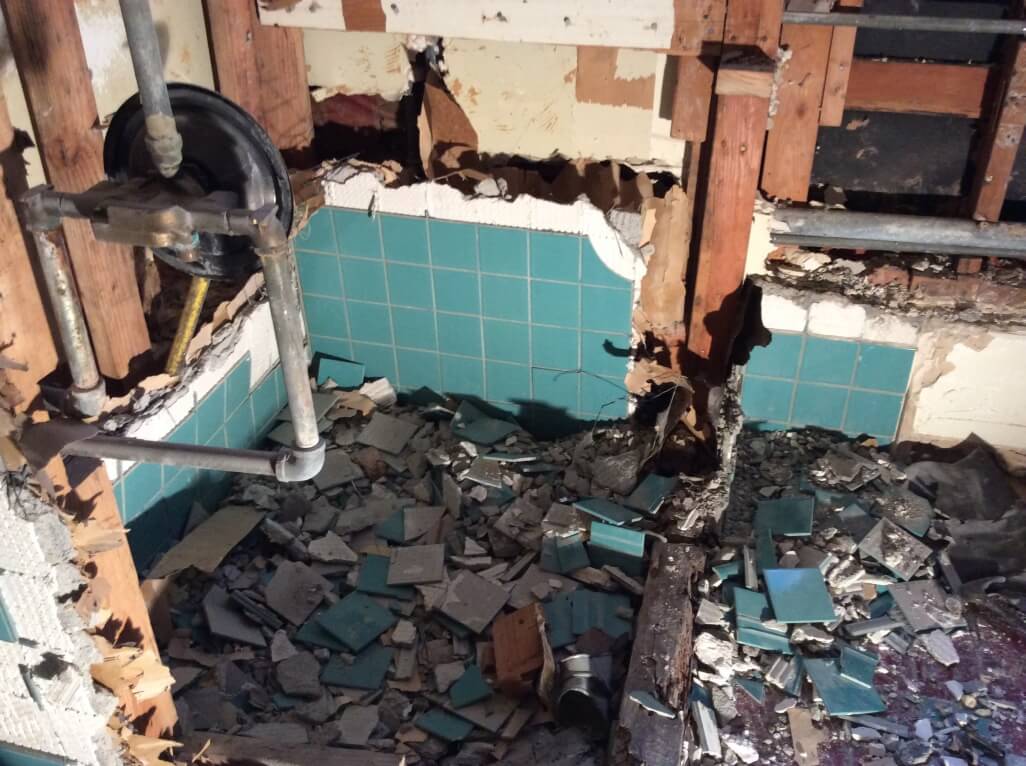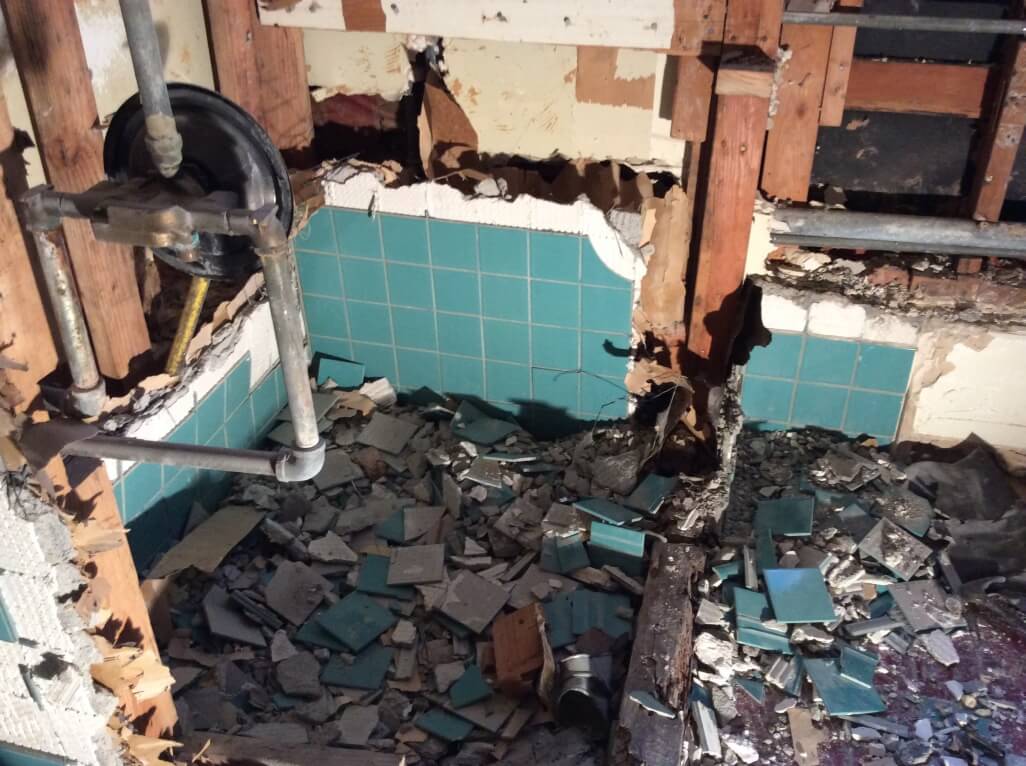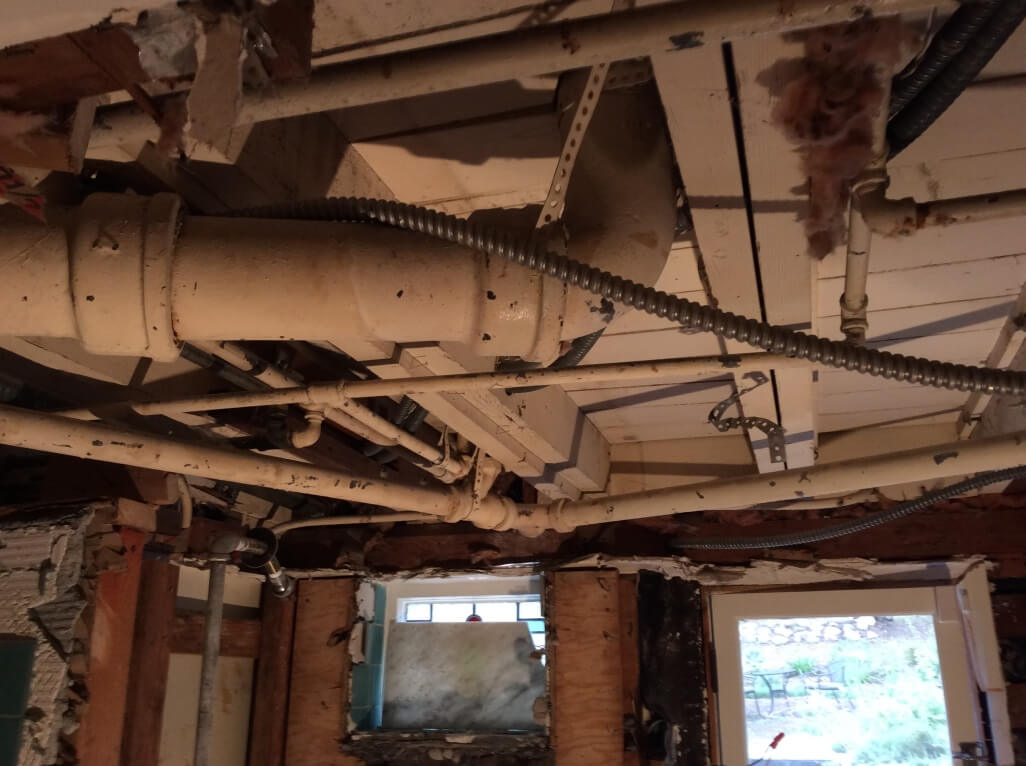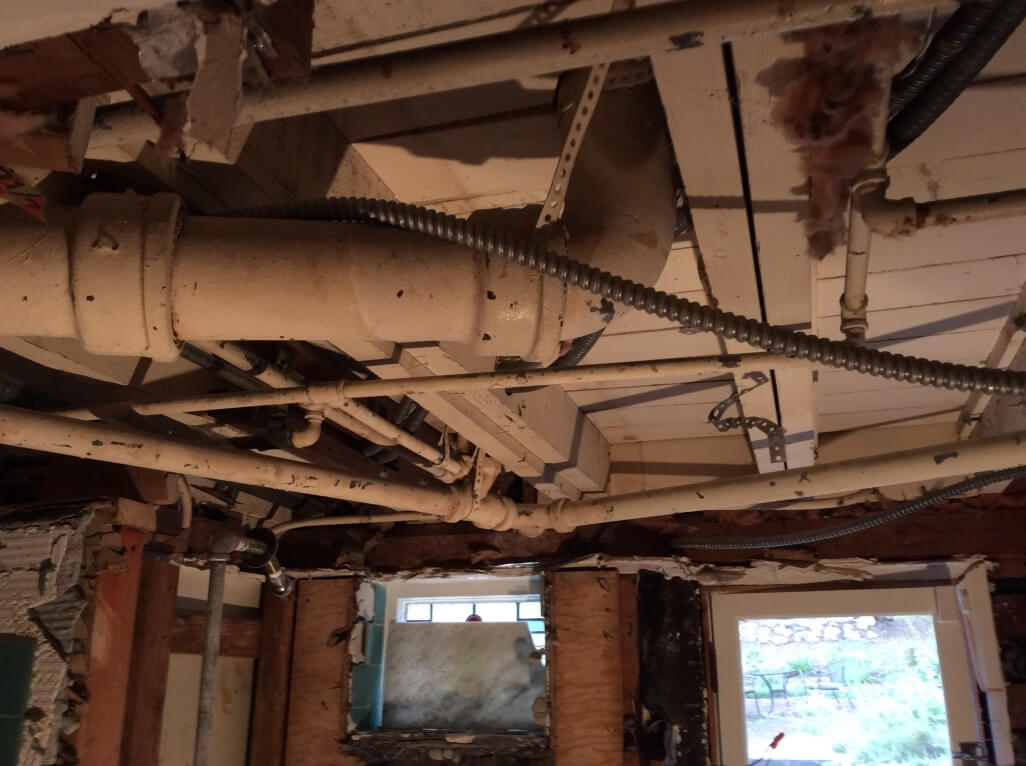 AMRON began by gutting the bathroom ceiling, walls, and floor; tore out the tiles, plumbing, electrical wires, and jerry-rigged beams.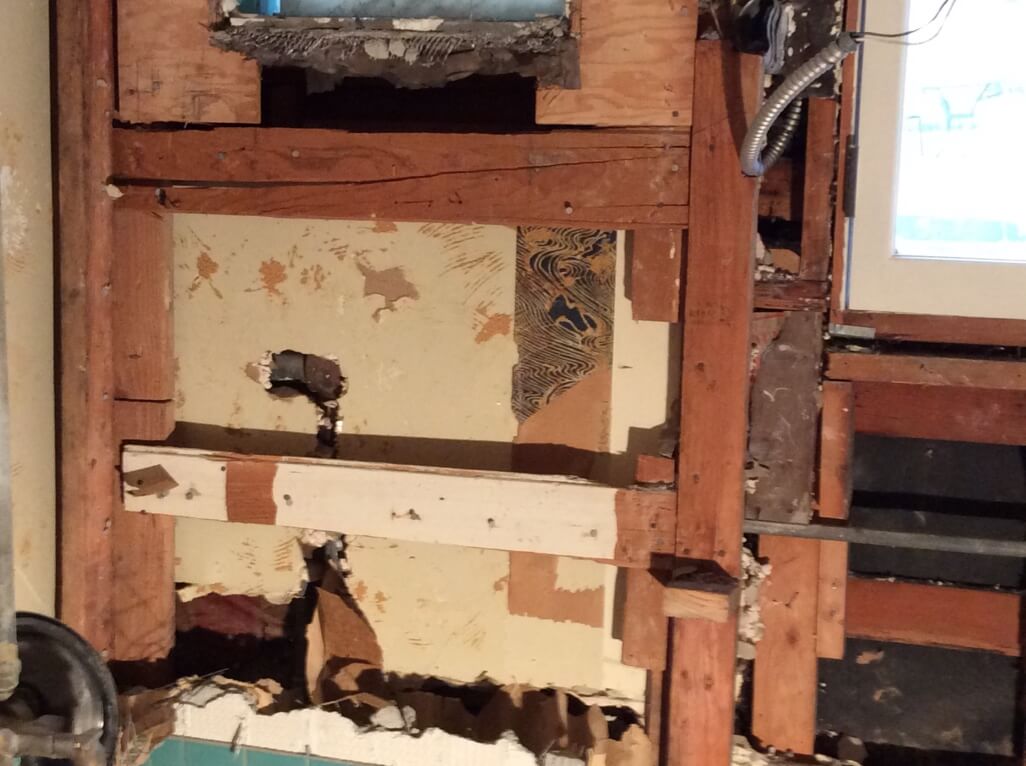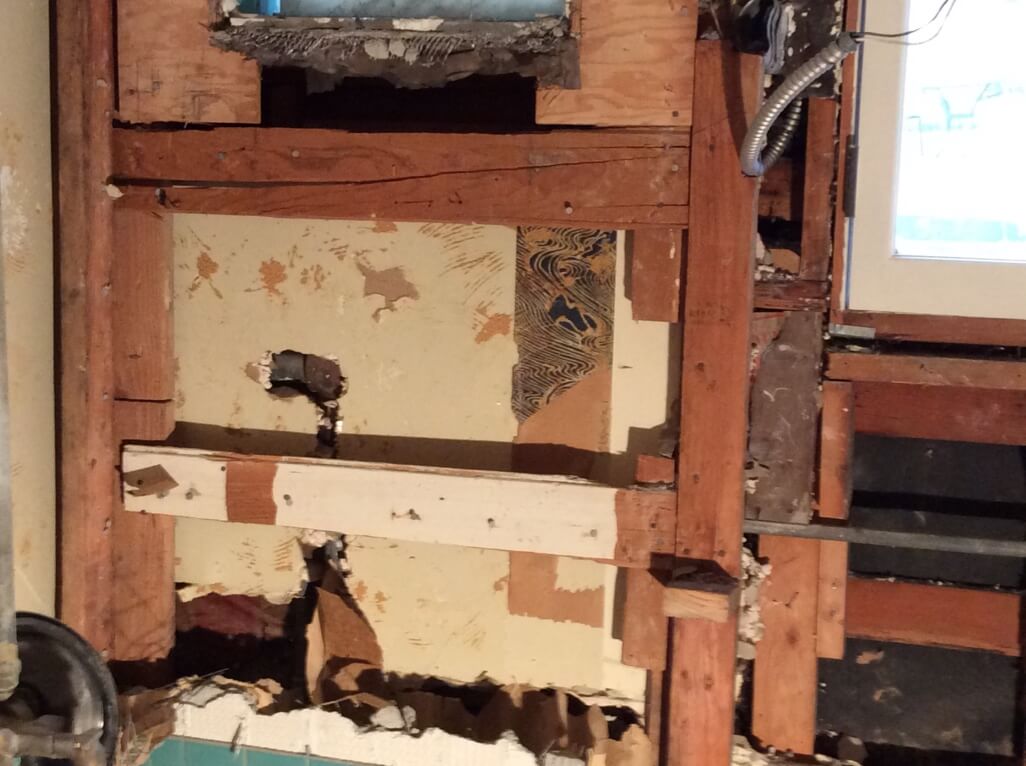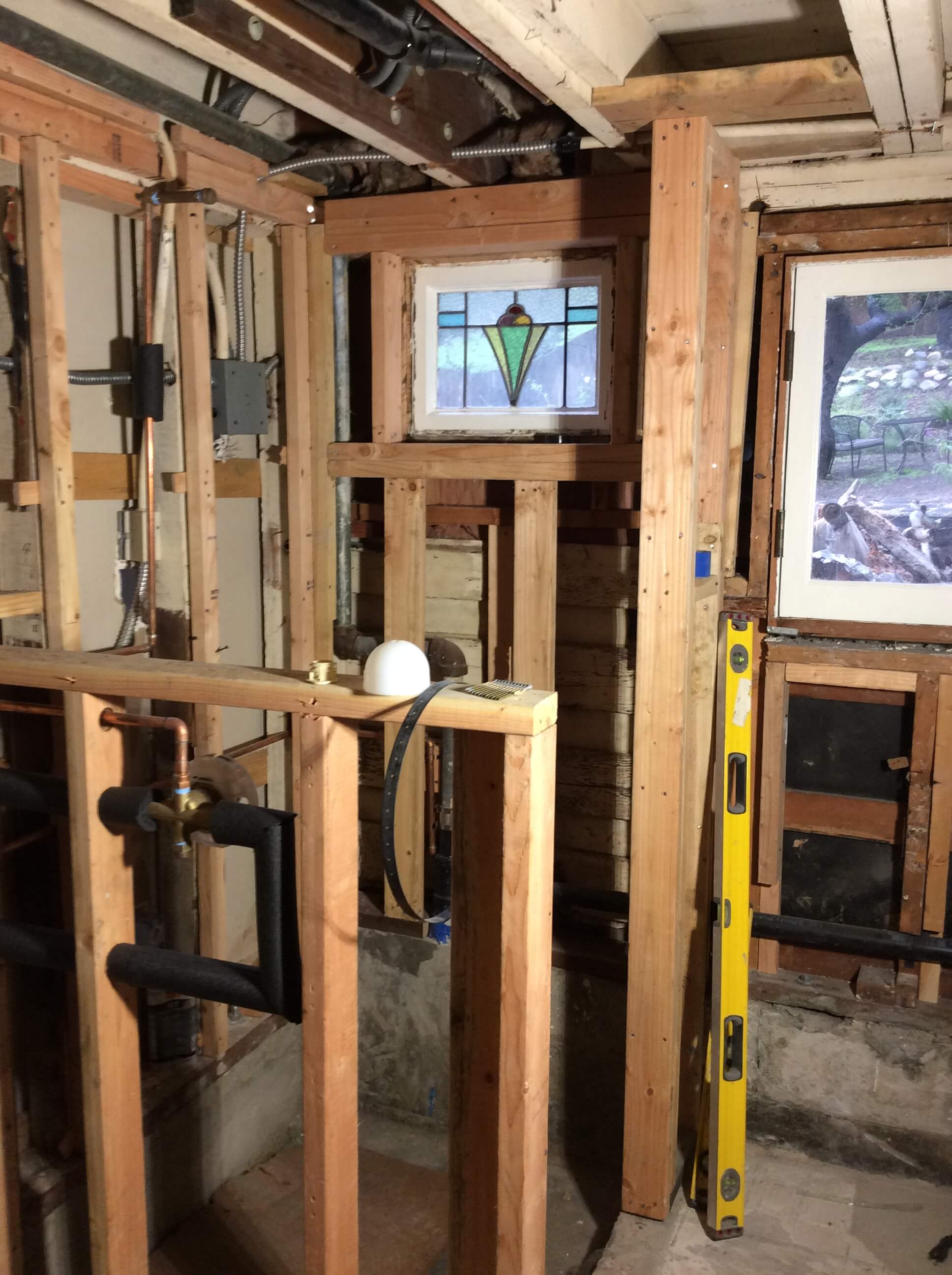 AMRON's electrician and plumber installed modern electrical and plumbing. AMRON's carpenter installed up-to-code beams to reinforce the building's structural integrity. The interior walls were also replaced.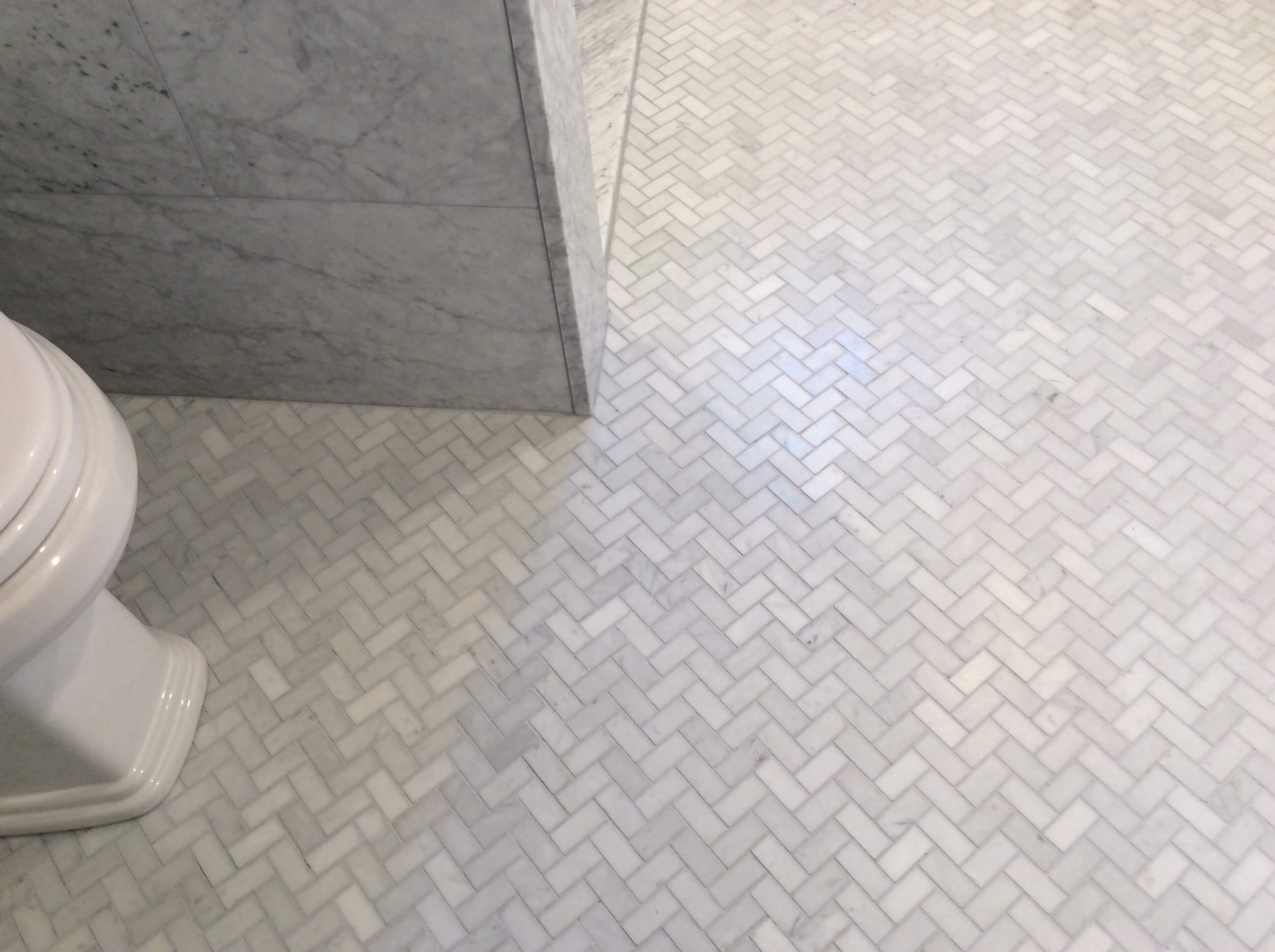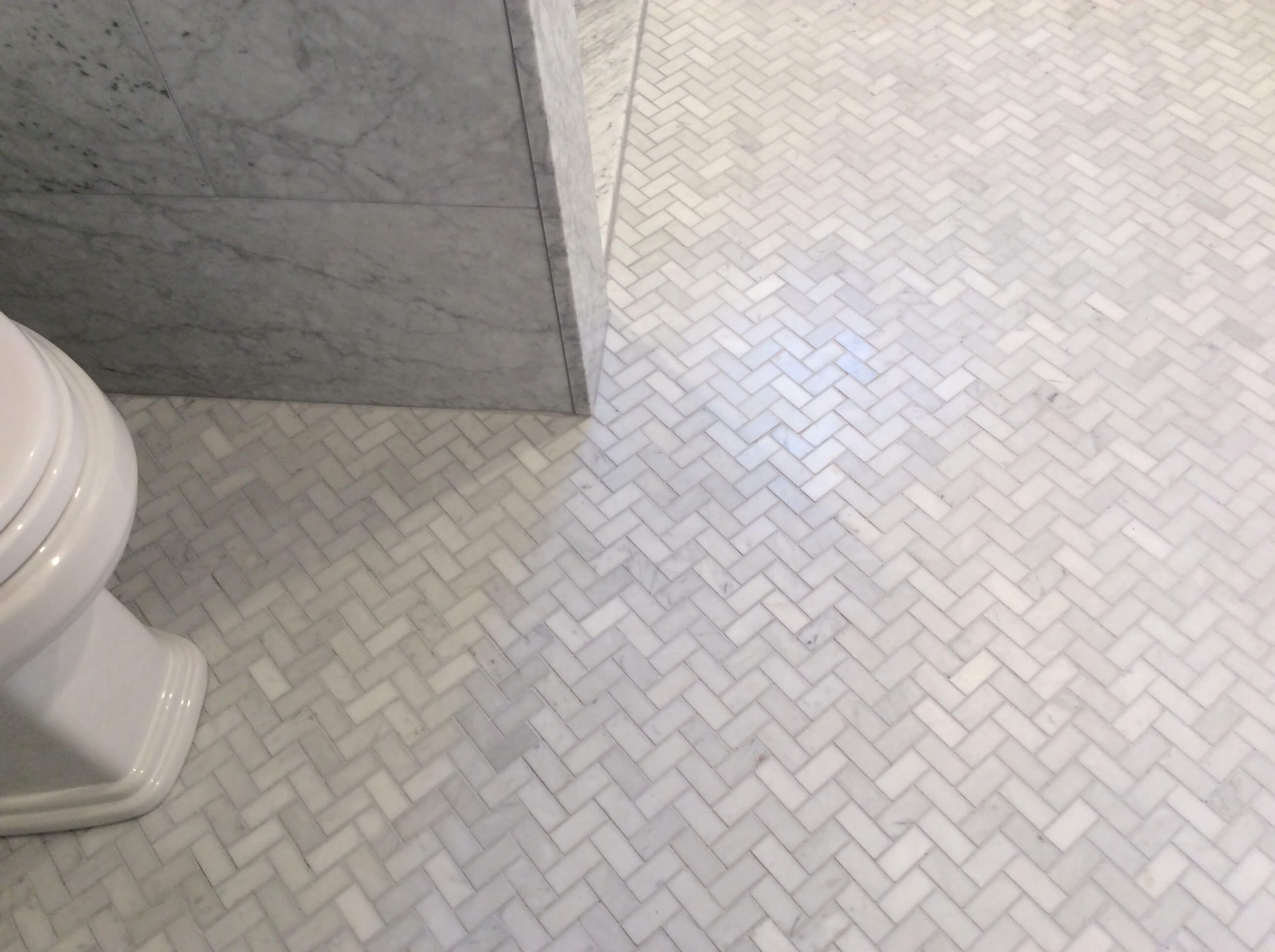 AMRON's tiler laid marble tile throughout, including a herringbone, marble tile pattern on the bathroom floor. The detailing is simply elegant!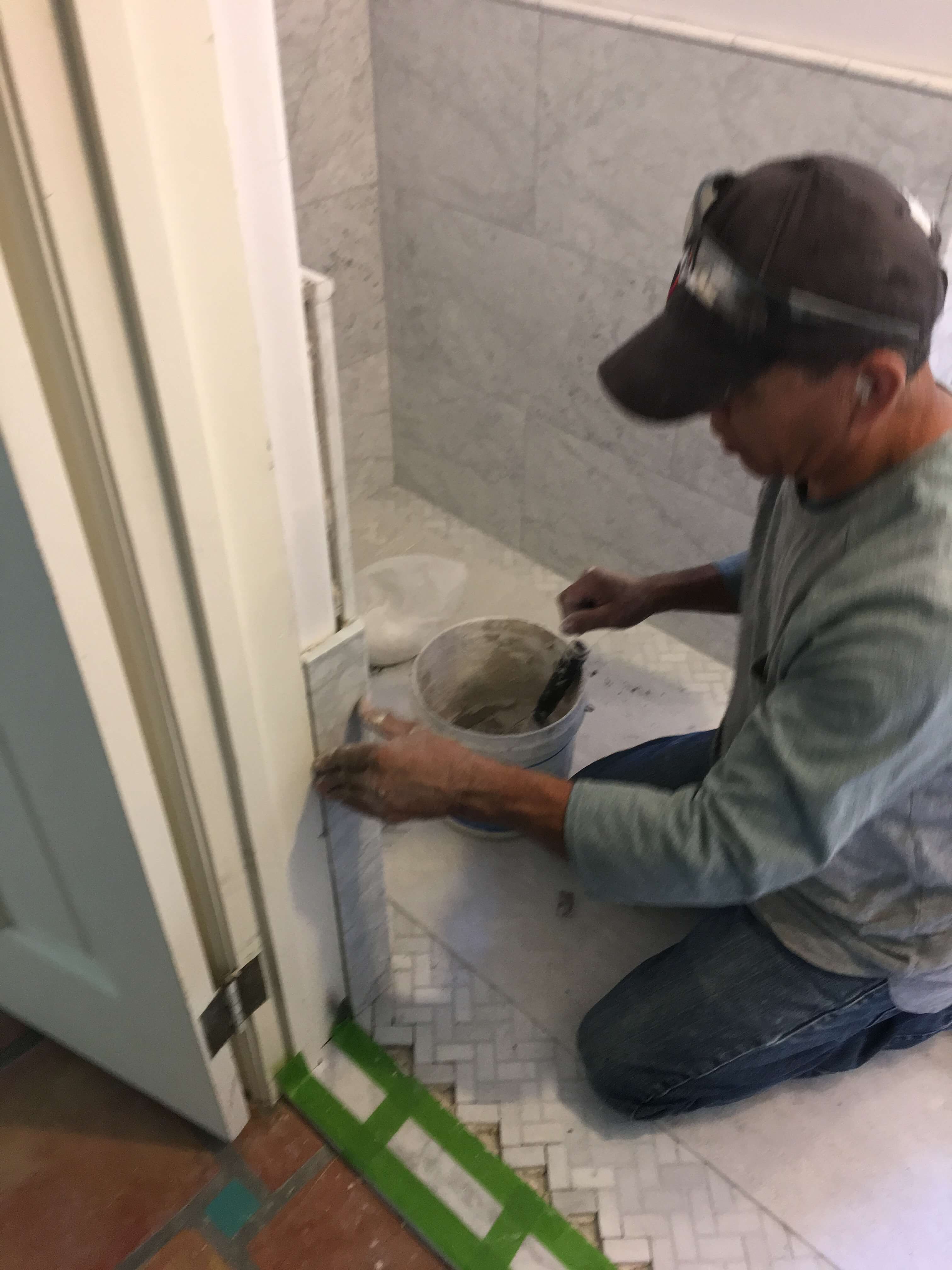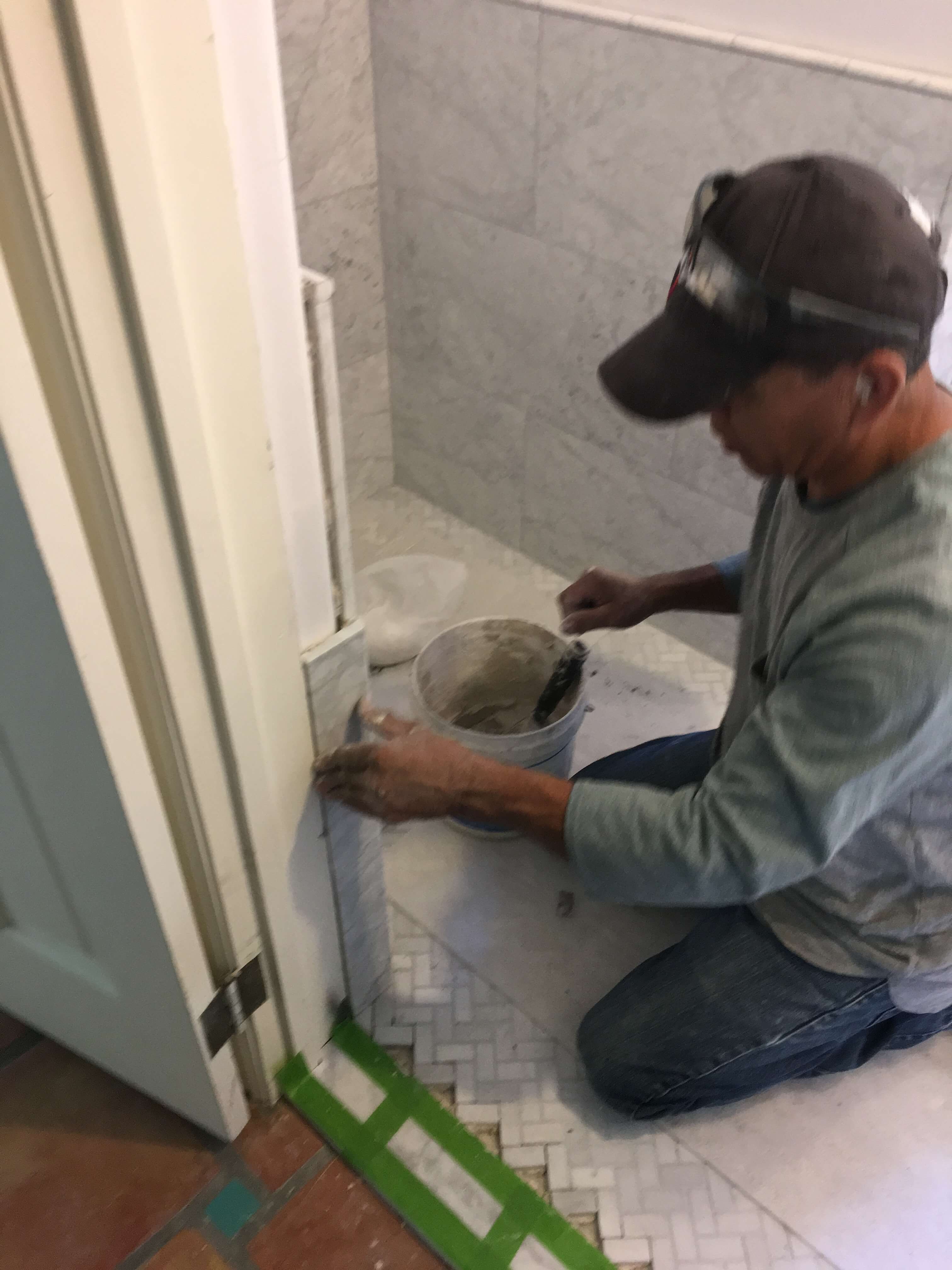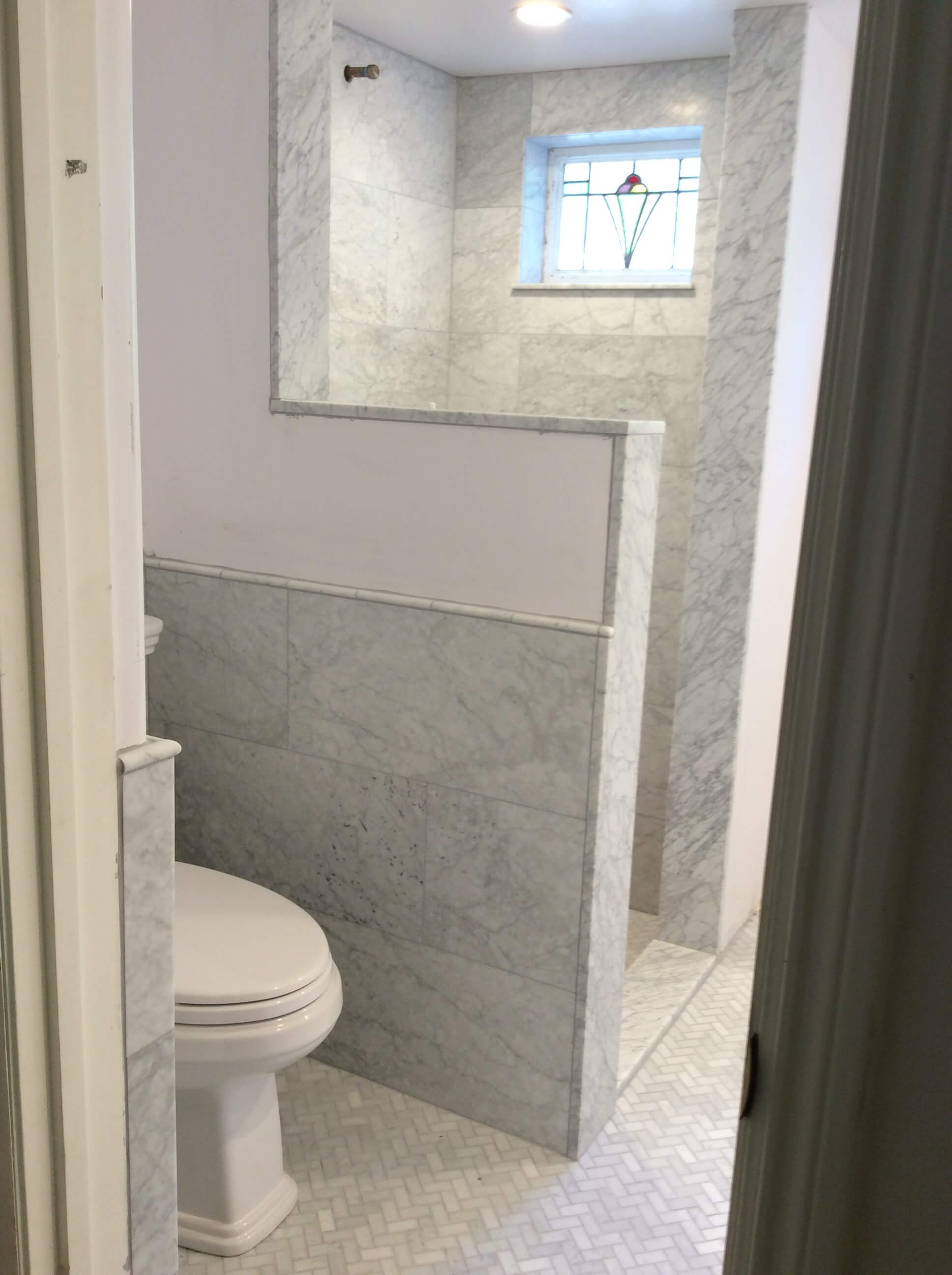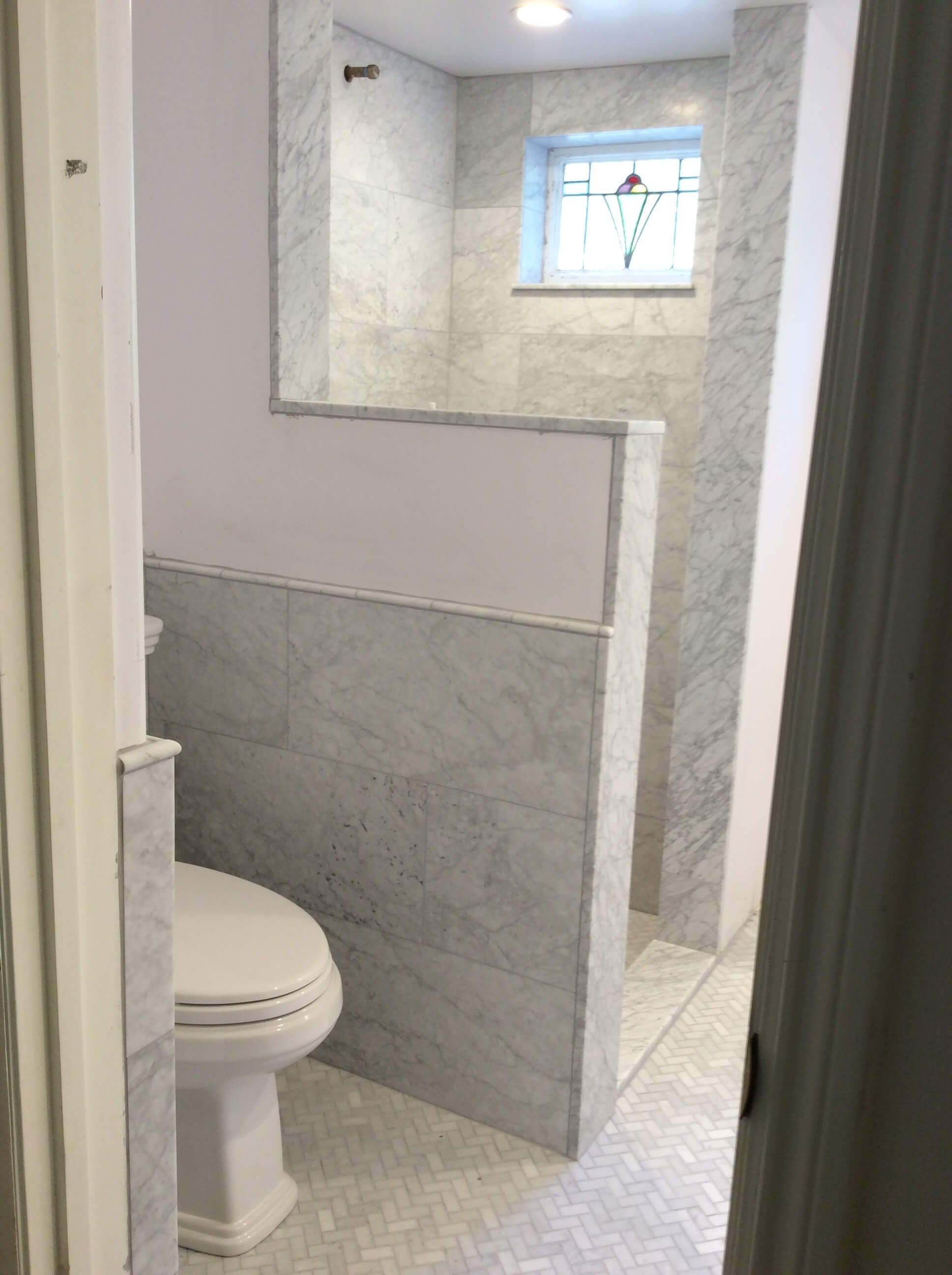 The results: a light, airy open space, allowing fresh air and exterior sunlight to shine through the vintage stain glass window and bathe the entire bath area!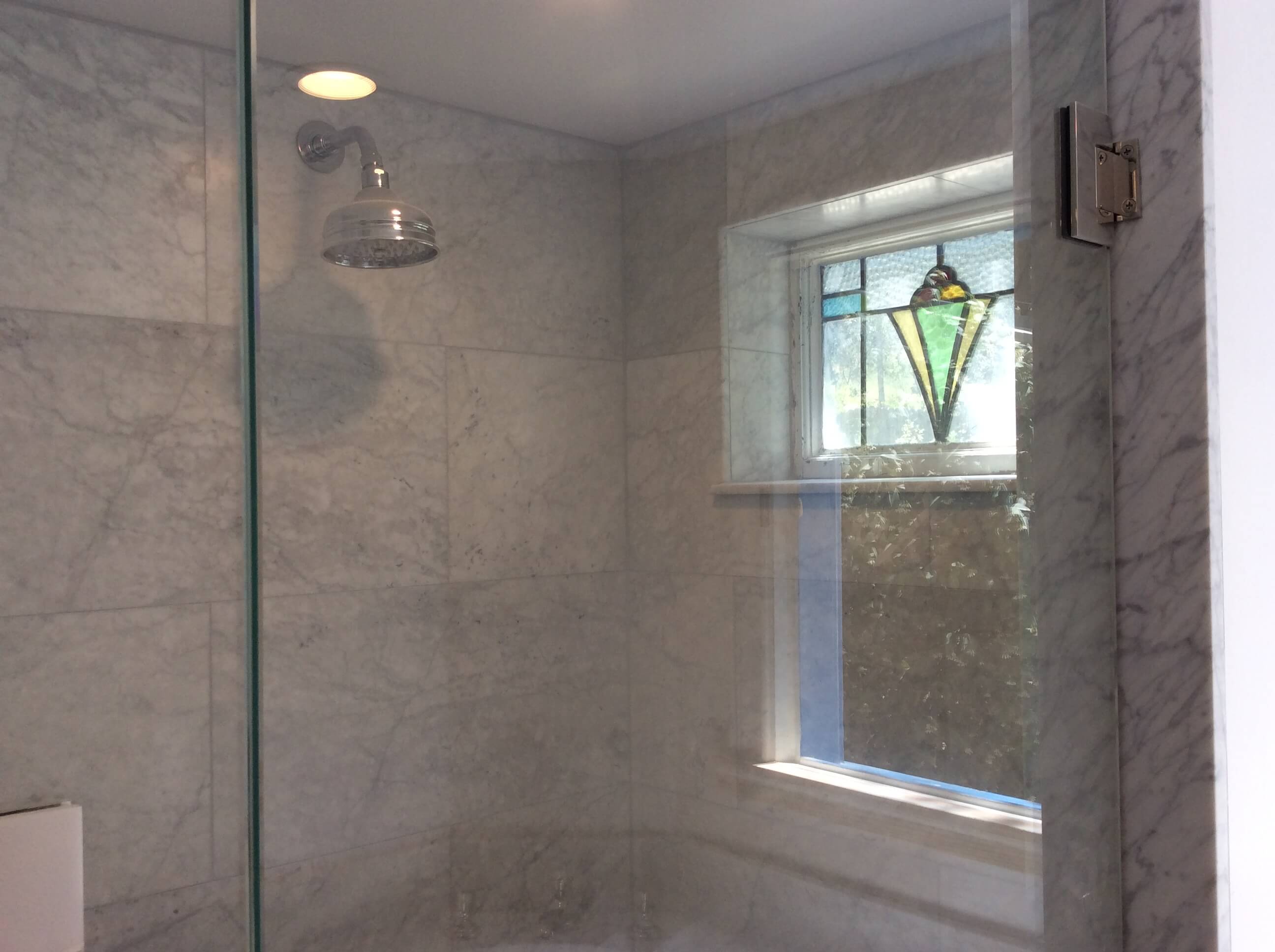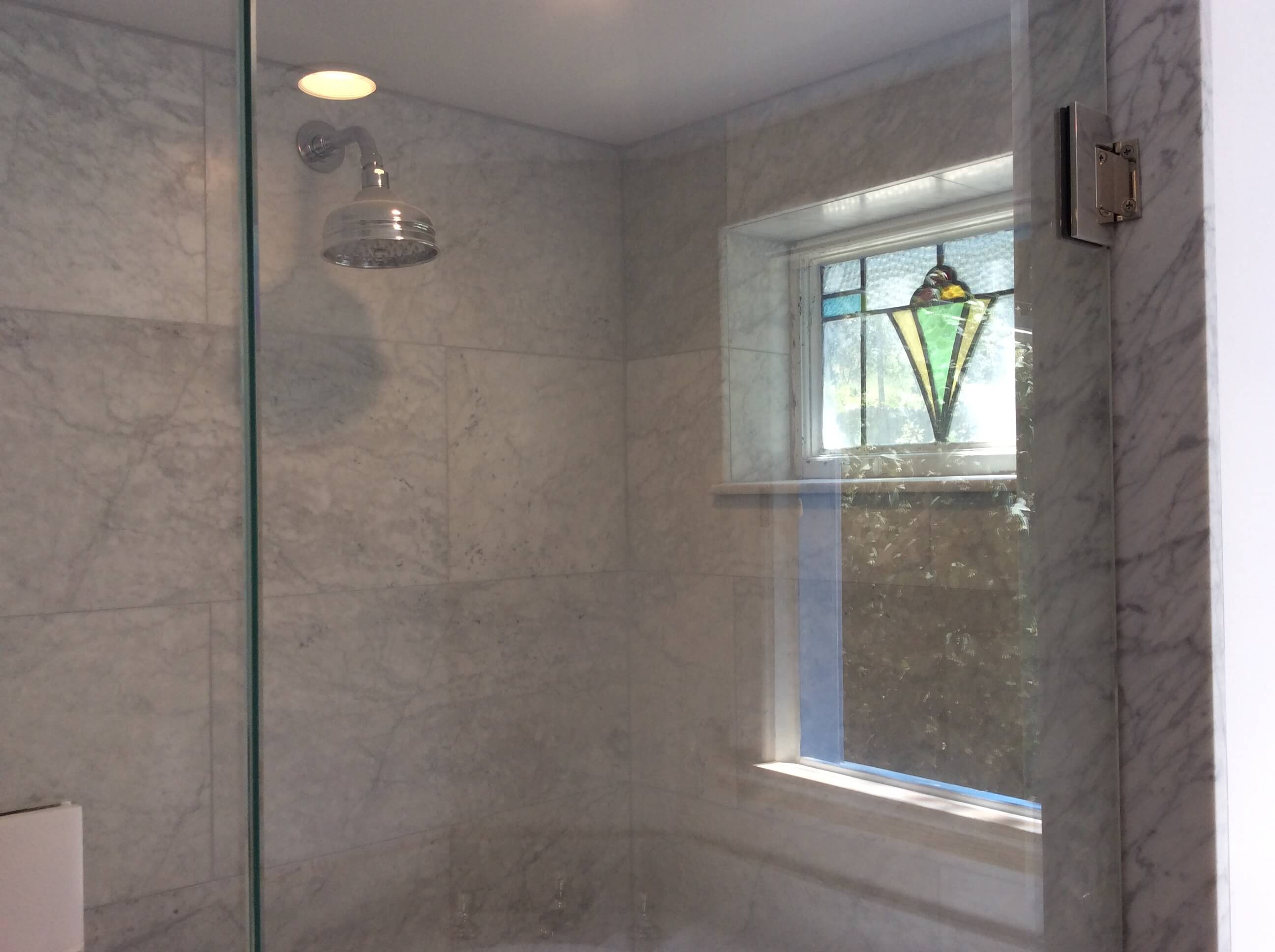 Our client is well over 6'7″. By gutting the bathroom and getting rid of all the outdated plumbing in the ceiling, AMRON picked up much needed, additional space: now our client can stand tall when taking a shower! Note, the smooth plaster ceiling and recessed lighting.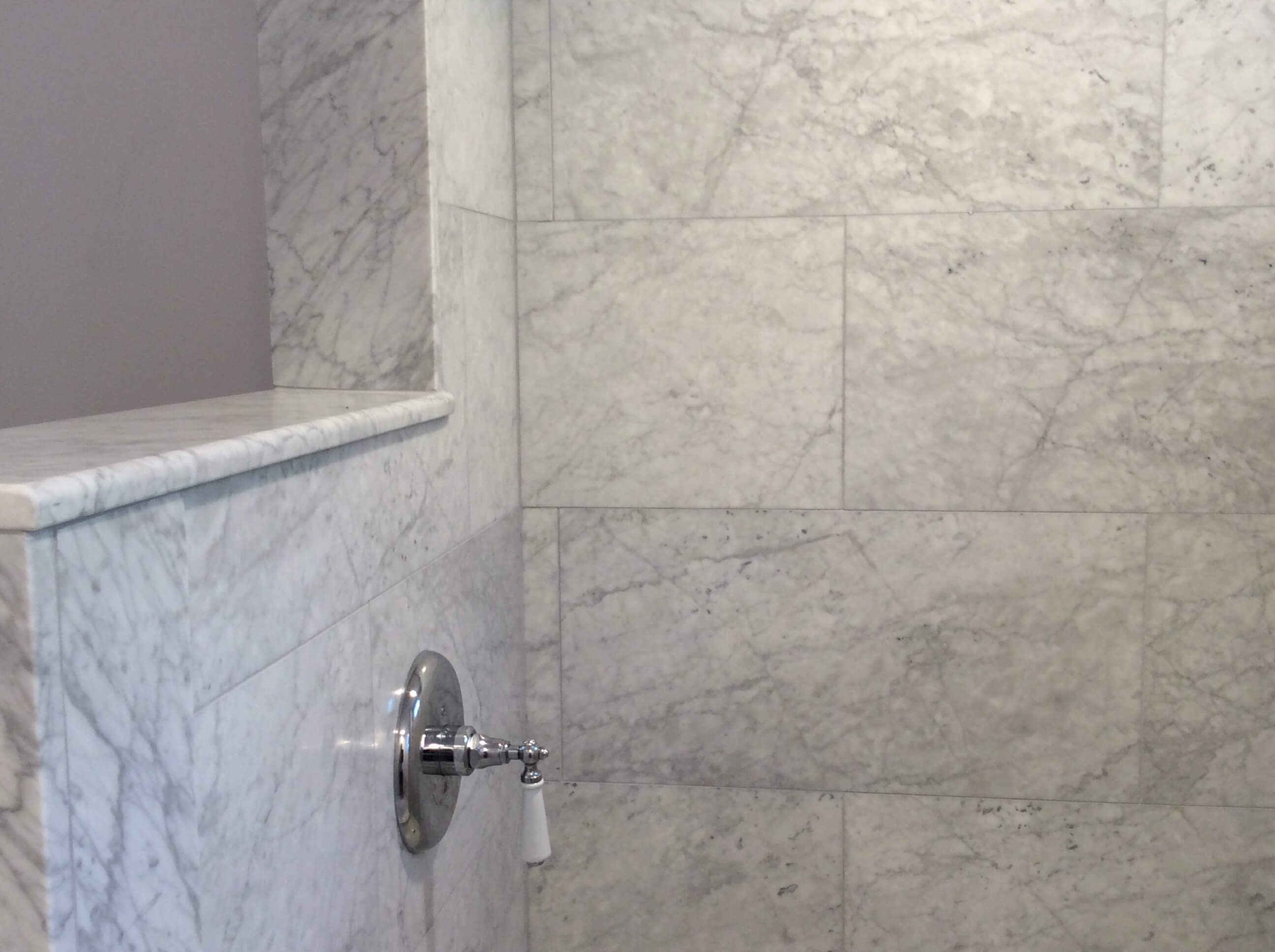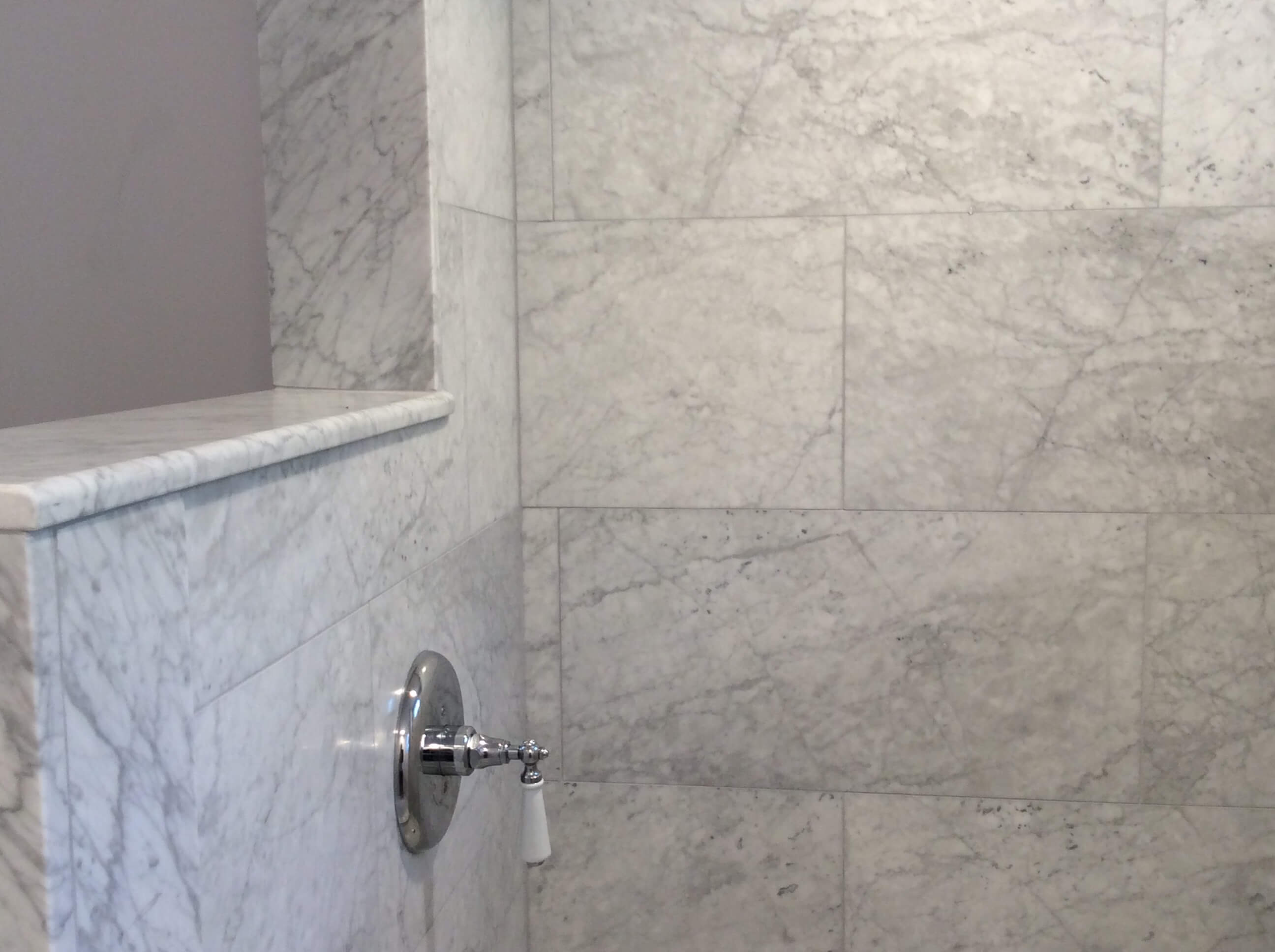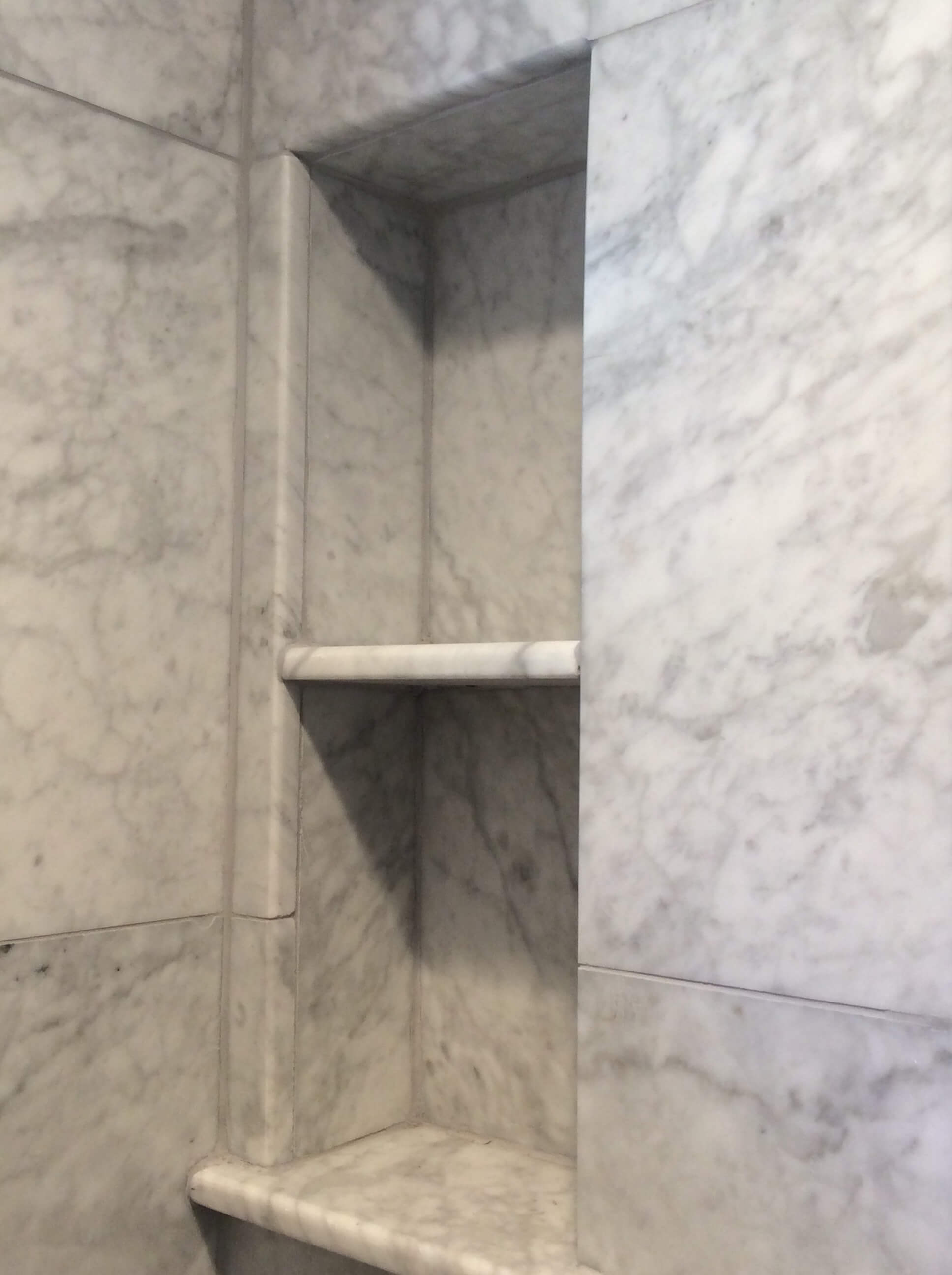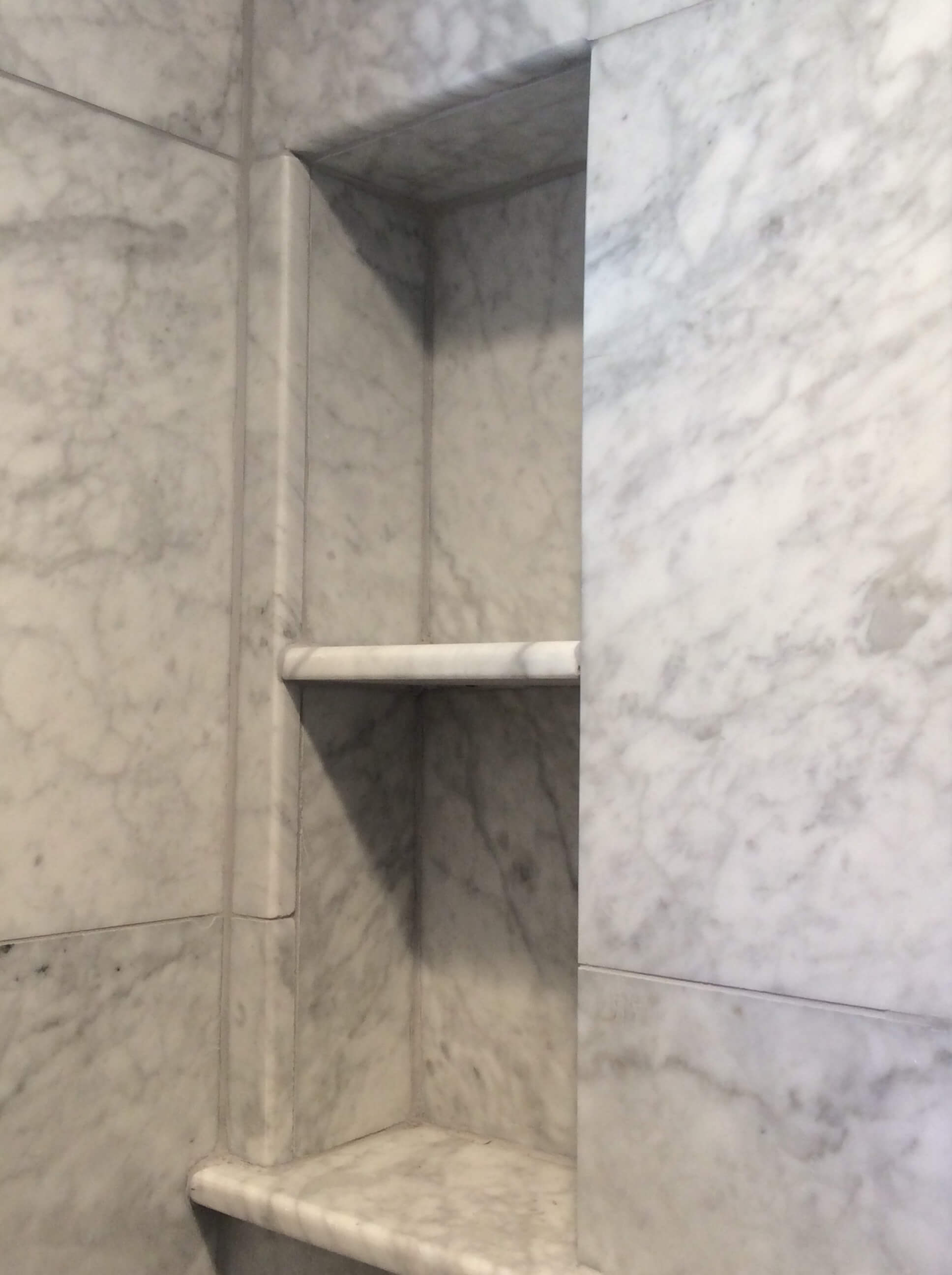 Take a peek at our tiler's beautiful, inlaid tile, shower shelving.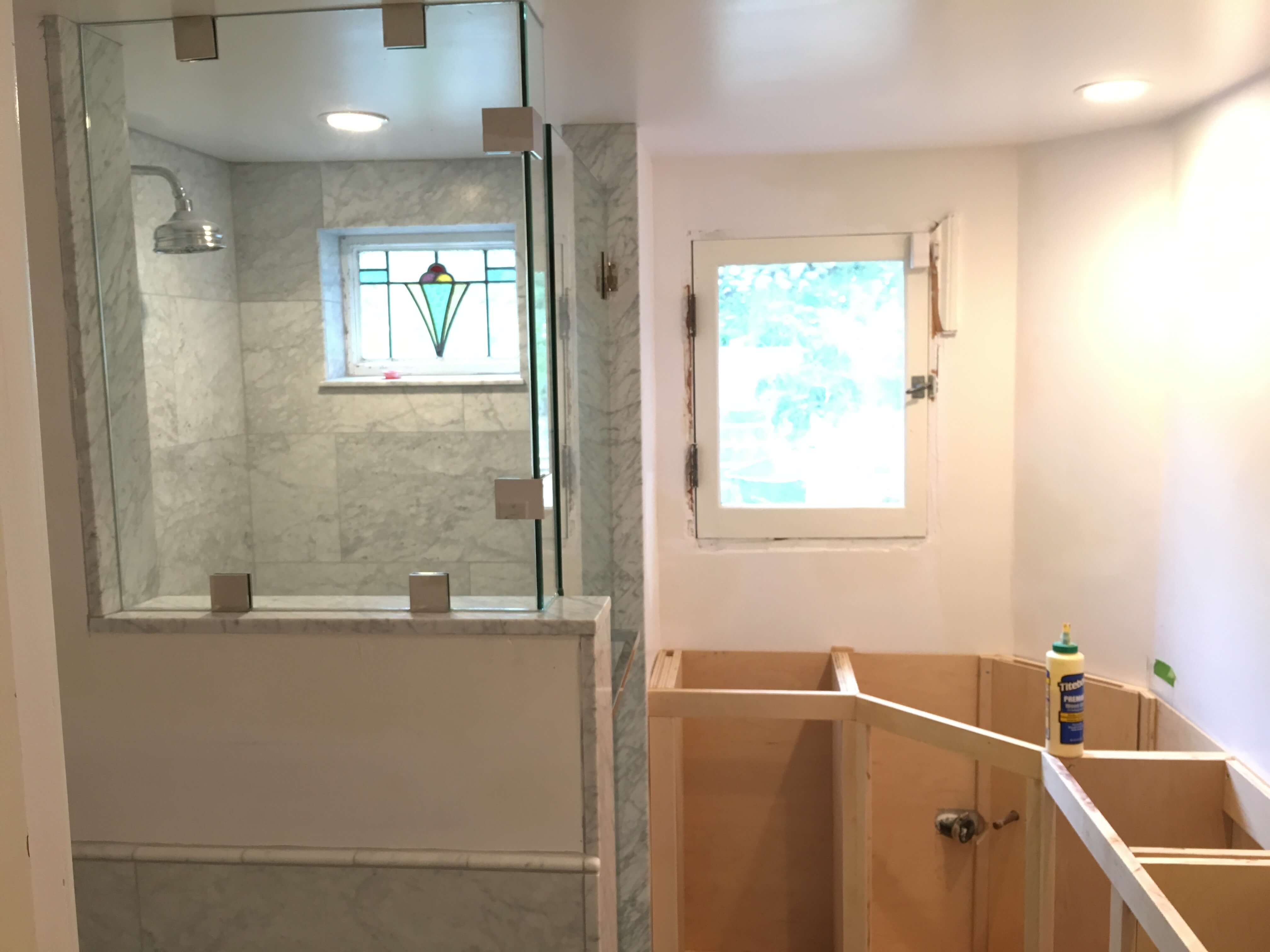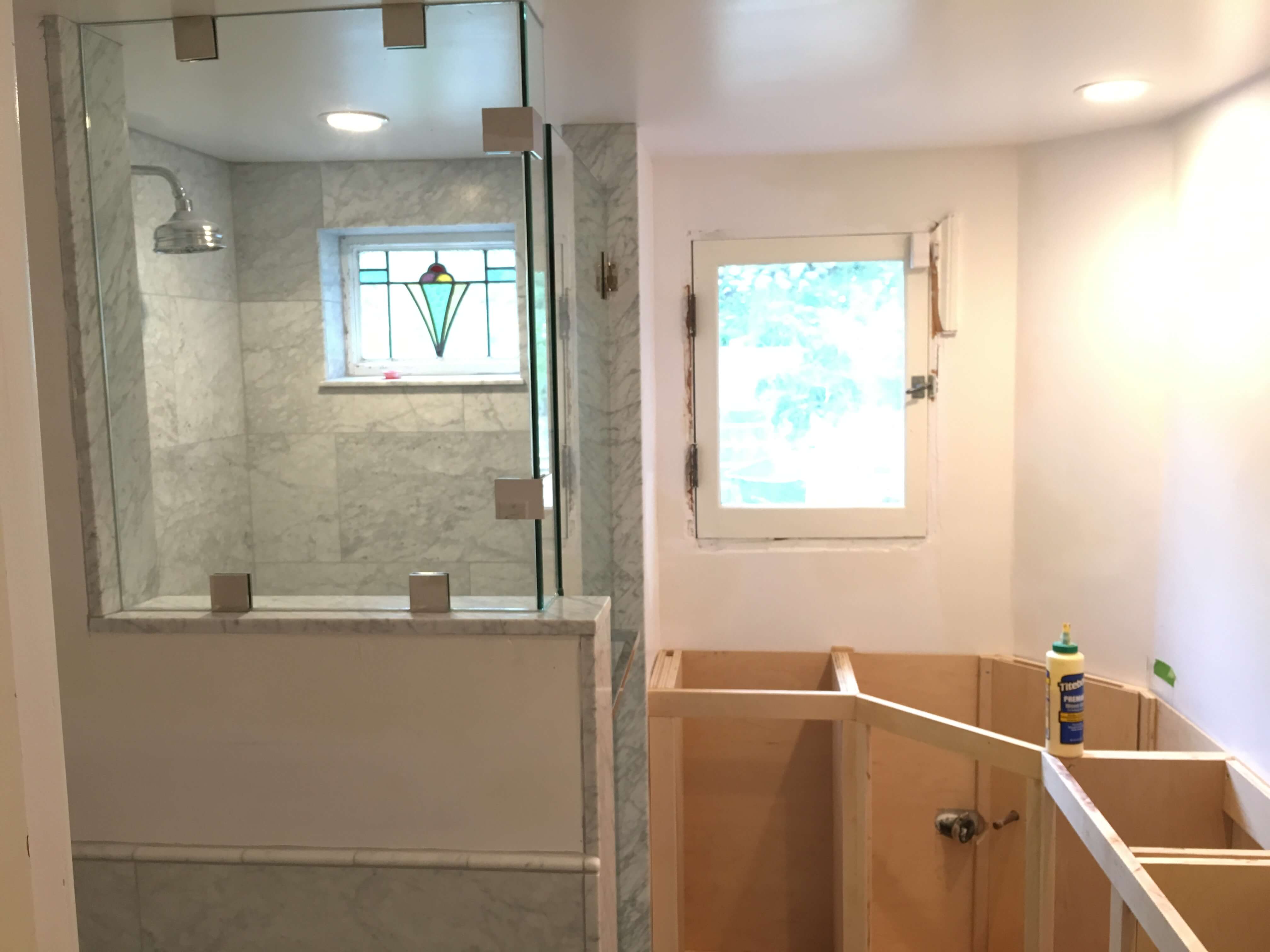 AMRON added custom built cabinets & countertops to complete the bathroom.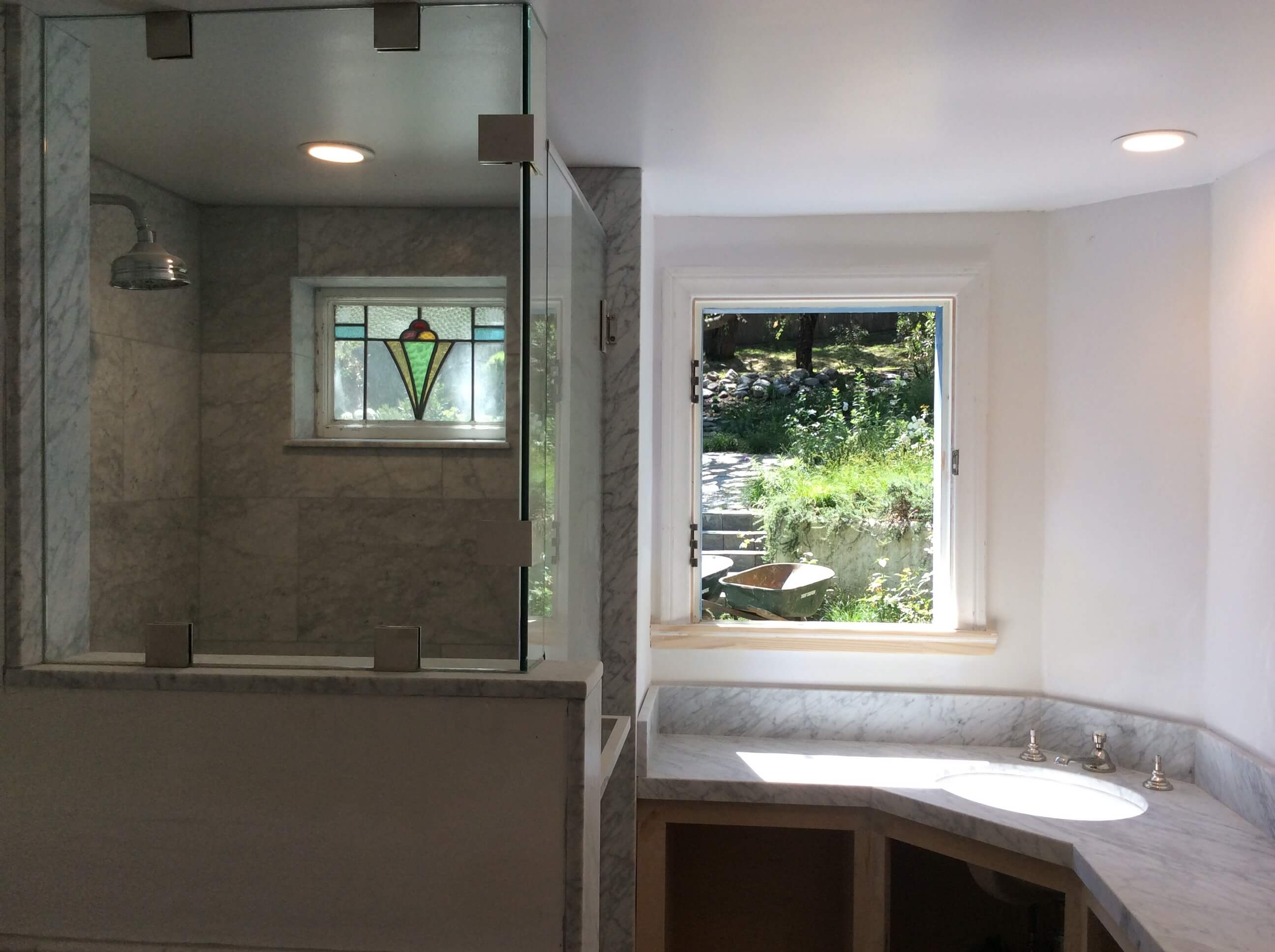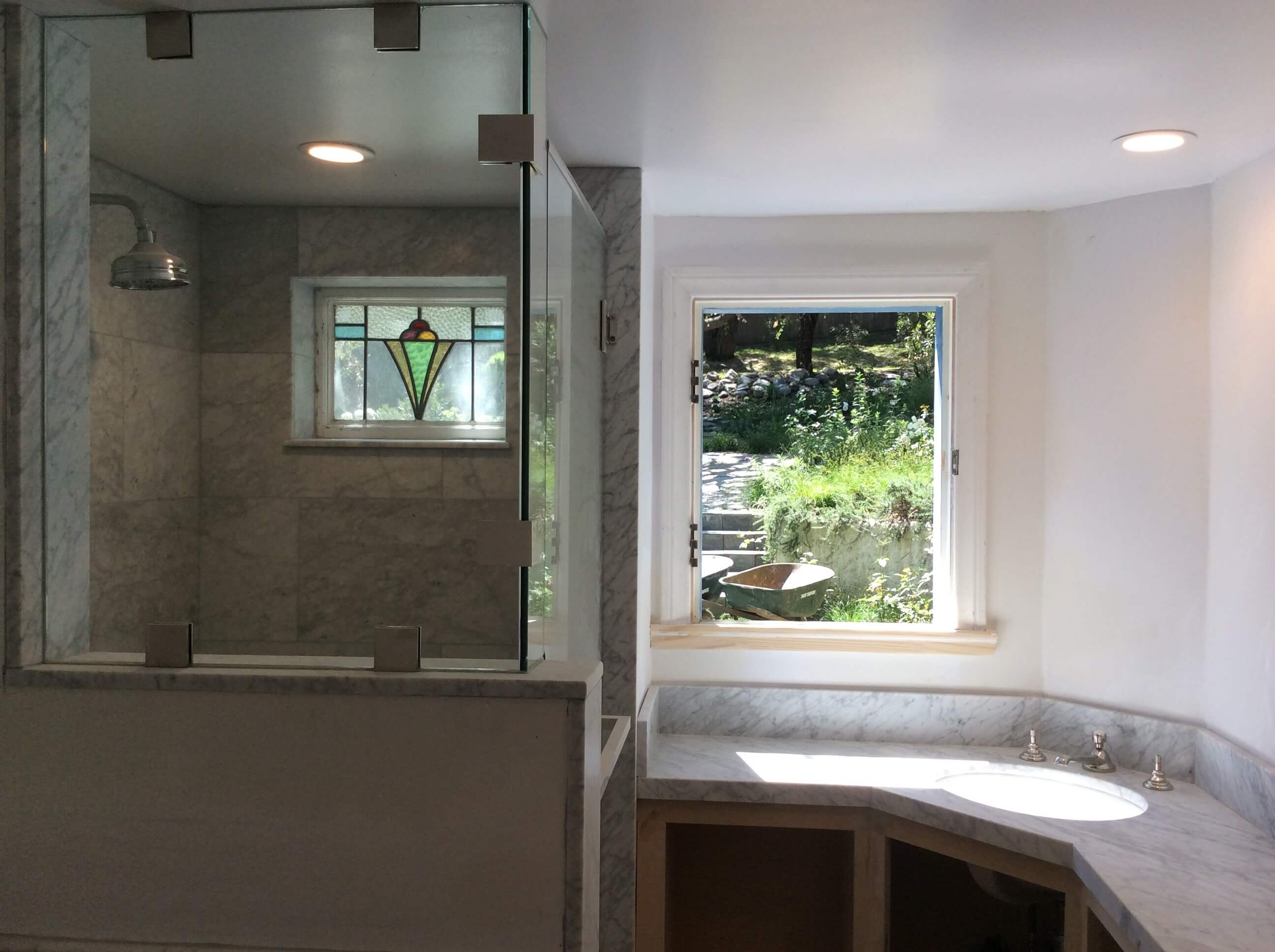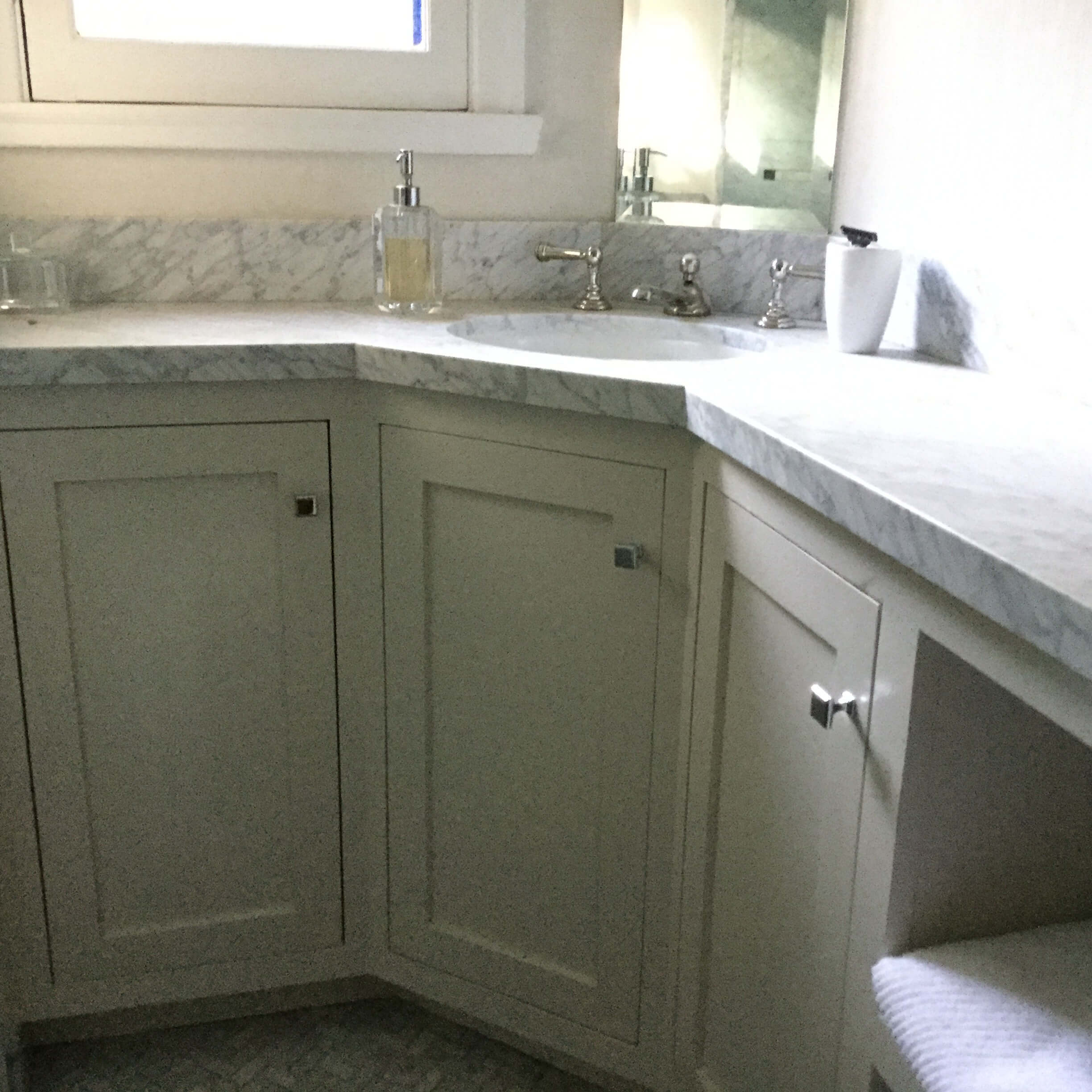 WHEN THE PROJECT WAS DONE, SEE WHAT OUR CLIENTS SAID ABOUT US :  
"We've worked with AMRON on several projects including bathroom remodels, plumbing replacement, deck rebuild, structural work and more. We couldn't be more thrilled with our experience. Bob and his team are professional, so kind, so hardworking and are perfectionists. The client is #1. They stand behind their work and aren't happy unless the client is. We wouldn't work with anyone else."
For an expert approach to your construction needs, AMRON has the skill, experience, and creative touch to build your project from the ground up.
AMRON: (310) 384-2042                                                     AMRONconstruction.com
---