A LOS ANGELES PASTOR HAS A VISION
One faithful parishoner makes the commitment:
AMRON develops the DREAM!
Responding to the community's needs.
The church project was constructed on a 3.5 acre site. Existing asphalt, concrete buildings, slabs and grade beams/piles were removed.  50% of the site was excavated 8 ft. deep and re-compacted.

The project was constructed as a design build.  As  liquefaction was prevalent in the area, the building's foundation design was critical. The building's grade beam design required #9, #10, and #11 bars. The cast in place beams set on 57, 24″ radius piles, some over 50 ft deep.

Open area design for the congregation required a 50 ft. span from wall-to-wall, so steel became the materials factored during design.
Wood purlins with plywood shear created a panelized roof system.

Exterior and interior framing utilized metal studs and light gauge steel at the outer walls for shear. The building was wet-wall construction.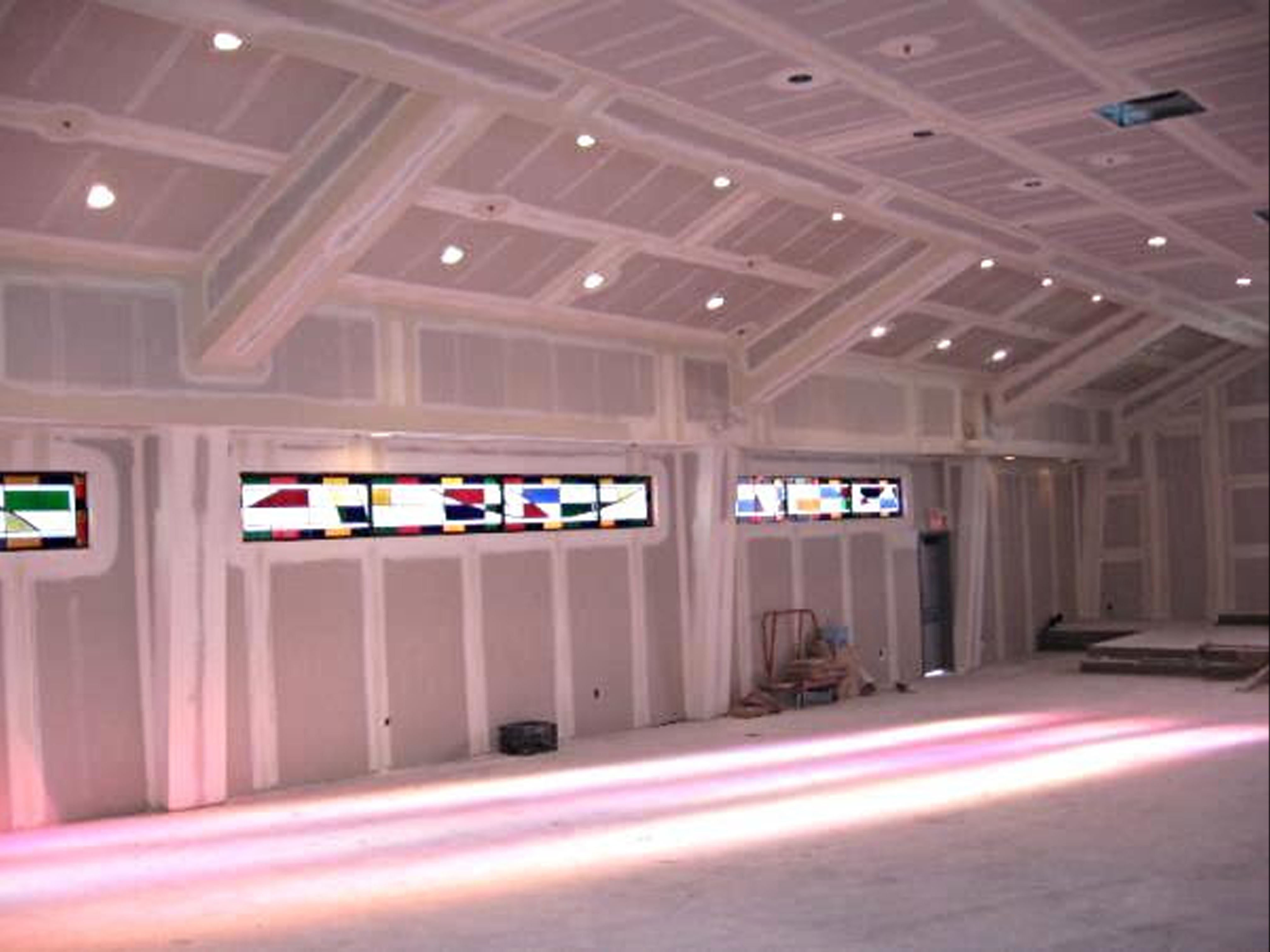 A ceiling with a 36″ clear crawl space was required for the mechanical systems, ventilation/duct work, fire sprinkler system, and a special remote-controlled retractable platform for an audio/projection system.
---
The interior of the facility was designed with ADA compliance, so carpet covered ramps were added throughout the interior of the complex.
---

The finished roofing system was Red S-Clay tile with an automatic skylight opening into the 2nd level projection room.
In order to accommodate any/all types of events, the interior sanctuary was constructed for usability.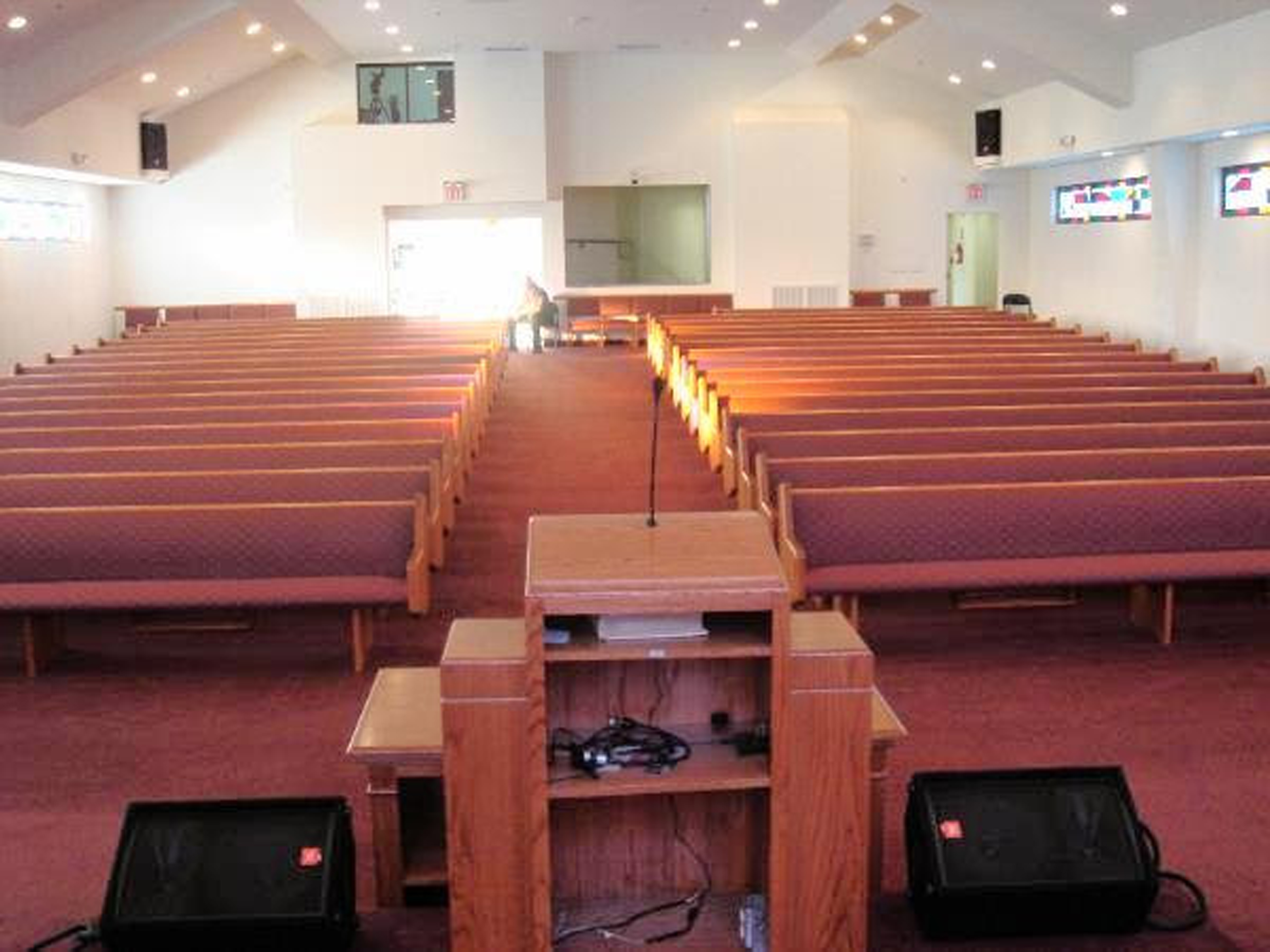 When the project was completed the congregation extended a grand exultation, not just for the completion of the project, but also for the quality of the work.